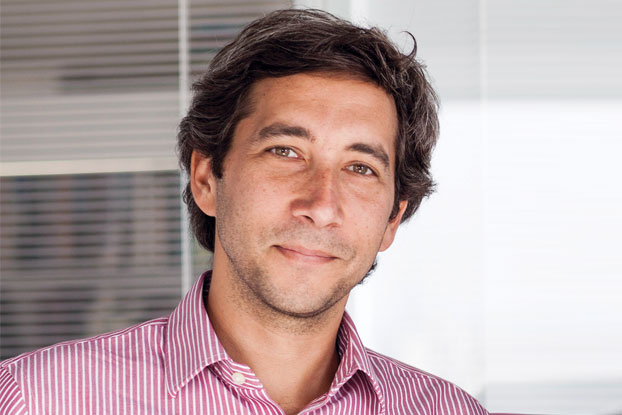 As founder of three financial businesses, Flavio Zaclis 01BBA has developed a keen sense for investing and navigating the rigors of entrepreneurship. [highlight]Below Zaclis offers his top tips for business success.[/highlight]
[accordion]
[acc title="Related: Flavio Zaclis on the art of private equity"]Zaclis is founder of Barn Investments in his hometown of Sao Paulo, Brazil. He enjoys balancing the structures of investing, the concerns of the entrepreneur selling his or her business, and the protection of his rights as an investor.
"The rewarding part of this business—when done correctly—is creating a win-win situation for everyone involved by helping the economy through job generation, building better companies, and creating real value," adds Zaclis.
And there is no other place he'd rather create value than in Sao Paulo, South America's financial business center and home to more than 20 million. Now in his second year of running Barn Investments, Zaclis notes that his biggest challenge is to raise money for a second fund of $45 million to invest in the country's lower-middle-market companies. He anticipates that some 30 percent of this fund will come from international investors. His firm primarily invests in Brazilian-based companies, but he says there is a large flow of foreign investors interested in private equity and venture capital opportunities/funds in Brazil. MORE… [/acc]
[/accordion]
[list type="arrow"]
[li]Make sure you get several years of real-world experience in your related field before launching your own firm. The experience will prove to be invaluable and help you address many complexities.[/li]
[li]Have a solid academic foundation that includes a good grasp of the technical and theoretical backgrounds needed.[/li]
[li]Define the values that you want for your company from the outset. They will serve as important guiding principles.[/li]
[li]Hire the right people for your firm and clients. It's crucial to surround yourself with those you trust and who share your values and priorities to help the firm succeed.[/li]
[li]Your ideas are worth a lot within your own company – implementing them involves putting the right people and resources in place.[/li]
[li]Adopt a long-term approach and have patience. You will have to spend a great deal of time developing relationships and building the reputation of your firm and your personal brand as a talent within the industry.[/li]
[li]Be willing to take risks and make mistakes from time to time. You will learn and grow from these experiences.[/li]
[li]Approach business opportunities creatively to help your young company grow.[/li]
[li]Trust your instincts in making important decisions.[/li]
[li]Believe in what you are doing and be able to make others around you believe as well.[/li]
[/list]
— Bruce Brooks
EDITOR'S NOTE: Zaclis is also featured in the most recent edition of Emory Business magazine.