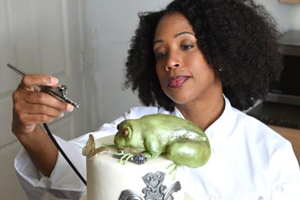 A passionate band of Emory students is changing Atlanta, one small business loan at a time.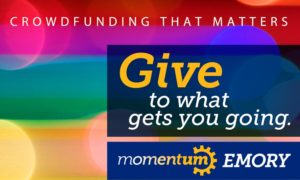 Nineteen students, from Goizueta and everywhere else on campus, make up the Emory Impact Investing Group (EIIG), an undergraduate organization dedicated to helping small businesses, which in turn strengthens their communities. Based on a philosophy similar to that of microfinance institutions like Grameen Bank, students founded EIIG in 2014 to practice socially responsible investing. EIIG invests both time and money in fledgling entrepreneurs whose business plans would provide services, jobs, and economic vitality to Atlanta-area neighborhoods.
The students are involved in every aspect of the process, from interviewing loan candidates to advising recipients on marketing strategies to coaching them through the repayment process. Loan recipients are chosen from participants in Goizueta's Start Micro-Entrepreneur Accelerator Program (Start:ME), an intense 14 weeks of business training and mentoring for promising Atlanta entrepreneurs.
"Our members get an incredible educational experience that they couldn't get elsewhere," says Casey Rhode 17BBA, EIIG's CEO. "What we're doing is so hands on, and we get to see a very tangible impact on these people's lives and communities."
Students are also responsible for raising the seed money, a job they accomplished with the help of Momentum, Emory's new crowdfunding website. On the site, people can view a wide range of Emory initiatives, from research projects to campus activities, and provide a donation of any size. This year EIIG received almost $17,000 from nearly 90 friends, family, and alumni, surpassing their goal of $15,000.
"Our goal is to be self-sustainable," says Rhode. "We'll need to do a little more crowdsourcing in the next year or so, but we've received such incredible support so far."
Nicole Massiah, a Start:ME graduate and the first EIIG entrepreneur, is the proud owner of the flourishing Krumbz Bakery in East Atlanta. Thanks to her loan, Massiah was able to purchase the commercial baking equipment needed to expand the bakery. She also continues to receive personalized guidance and support from EIIG members, a service no bank could provide.
"My job is to directly help grow Nicole's business with whatever she needs," says Ashwini Krishnamurthy 19C, a member of Massiah's consulting team. "So it has been a great experience for me to learn different skills, from marketing to web management. Plus, I love that we get to visit her and see how she actually makes her truffles and cakes!"—Breckyn Wood
To see other Emory-sponsored crowdfunding projects and donate, visit momentum.emory.edu.