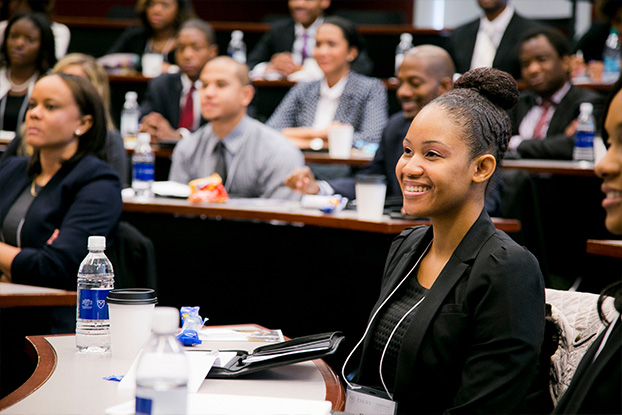 In an effort to strengthen its commitment to increasing diversity across all MBA programs, the Goizueta Business School has created The Scholarship of Excellence.
The endowed scholarship will provide needed resources to help recruit a diverse MBA class.
"The competition to recruit diverse and qualified students increases each year," Dean Erika James said. "The most talented candidates have the opportunity to select from almost any MBA program in the country. Having adequate scholarship resources and demonstrating the school's full dedication to this population with an endowed scholarship will support our mission to enroll the most talented MBA class."
In 2002, the school joined The Consortium for Graduate Study in Management as a way to align Goizueta with the organization that increases opportunities for diverse students to attend business school. Goizueta has awarded more than $14 million to Consortium members.
"As a school, we are committed to making an education from a top-ranked program a reality for all students, and we want diverse perspectives represented," said Kore Breault, director of development and an active participant in the scholarship's creation.
The initial goal is to raise $500,000 in gifts and commitments by Dec. 31, 2018.
One of Goizueta's longtime supporters, Herbert Allen, values inclusion, diversity and academic excellence. Because of this, Allen made a lead gift to support the scholarship.
"The creation of The Scholarship of Excellence demonstrates Goizueta's continuing commitment to increase diverse and qualified candidates for our MBA programs," said Earl Hill, senior lecturer in organization & management and Goizueta's representative on The Consortium Board of Trustees. "It provides an opportunity for our alums, particularly past recipients of scholarships, to step up and contribute to Goizueta's dedication to having adequate scholarship resources."