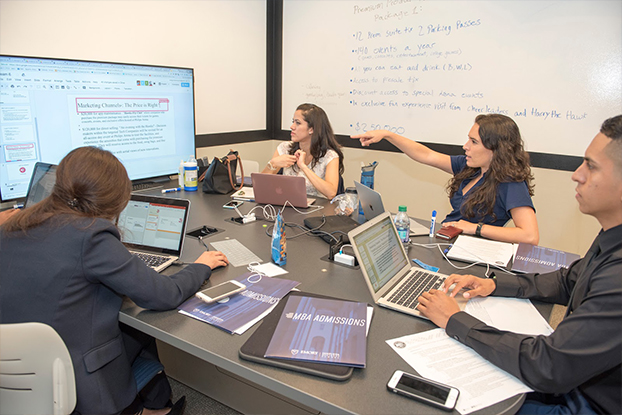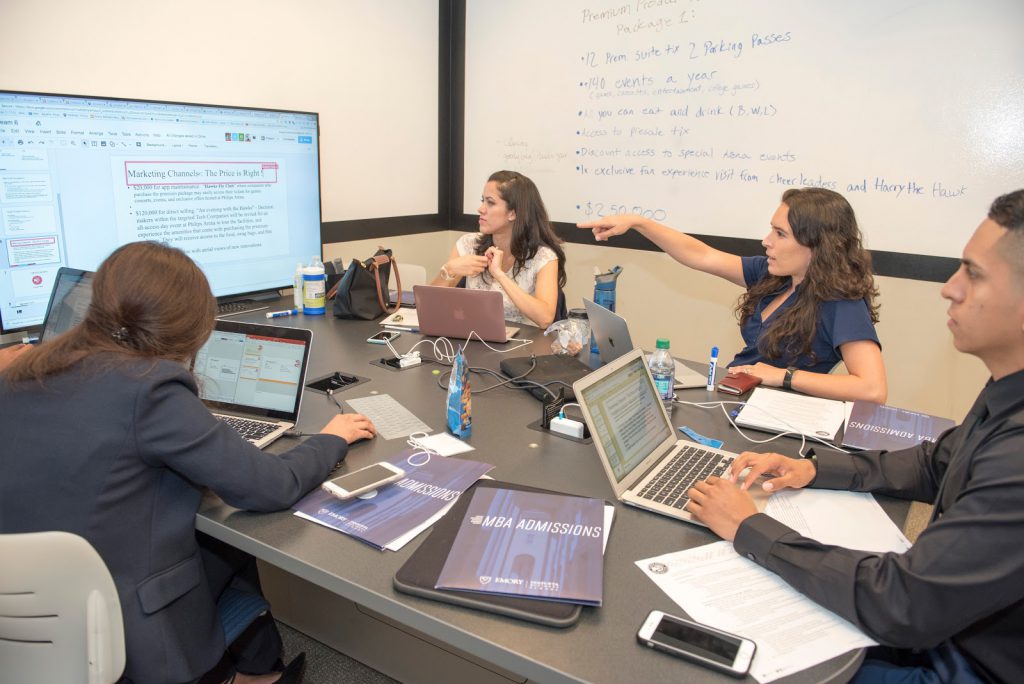 Several teams from various schools came to Goizueta Business School in October to put their marketing skills to the test.
For three years, the Goizueta Hispanic Heritage Month Case Competition has undergraduate students compete in an overnight competition to work on a real-world business case scenario.
This year's sponsor, the Atlanta Hawks, presented a case study to student teams from the University of Georgia, Georgia State University, Kennesaw State University, Dalton State College, The University of Virginia and James Madison University. One Emory University student joined a participating student team.
The goal of the case study was to "design a marketing strategy for brand Atlanta Hawks that engages prospective members of the business community to purchase premium products with the Atlanta Hawks."
To help prepare for the case study, students participated in workshops where they learned about marketing principles, how to work through a case, what kinds of questions to ask, how to approach the research and how to prepare a presentation that will help communicate a marketing strategy. Teams then worked with Full-Time and Evening Goizueta MBA student coaches for a few hours each day.
"It's such a beautiful thing to see the MBAs come in and not know the teams at all, but then by the end, they just have fallen madly in love with one another," said Rebbecca Kaplan, Spanish instructor and competition coordinator. "The MBA coaches just get so much out of the process of being able to mentor the students by helping them ask hard questions and pushing them. It's a nice thing to have them working together."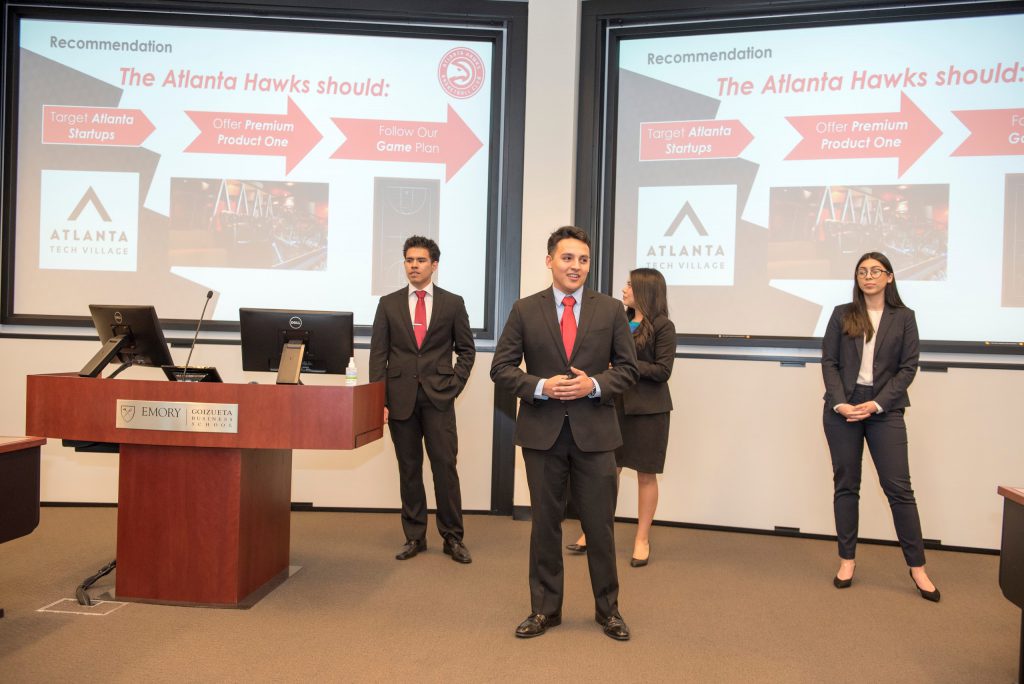 Students presented their final cases to a panel of judges at the end of the second day. The University of Georgia took first place and won $3,000. Second place and $2,000 went to Georgia State University and third place went to Kennesaw State University with $1,000 winnings.
Hispanic Heritage messaging is always a theme throughout the competition and Kaplan said 80 to 85 percent of the undergraduate students who participate are Hispanic.
"[Hispanic Heritage] comes up in the messaging that I give to the students in talking about the school and who Roberto Goizueta was," Kaplan said.
Although a full Emory undergraduate team did not participate in this year's competition, Goizueta's MBA students can bring a great deal of experience and leadership to the table.
"I think it's important for our MBAs to have the opportunity to give back to the community, to engage with young people and to serve — even short term — as mentors to young people," Kaplan said. "It provides a powerful example of still relatively young Hispanics in business."
View the Gallery:
[ngg_images source="galleries" container_ids="8″ display_type="photocrati-nextgen_basic_slideshow" gallery_width="600″ gallery_height="400″ cycle_effect="fade" cycle_interval="3″ show_thumbnail_link="0″ thumbnail_link_text="[Show thumbnails]" order_by="sortorder" order_direction="ASC" returns="included" maximum_entity_count="500″]