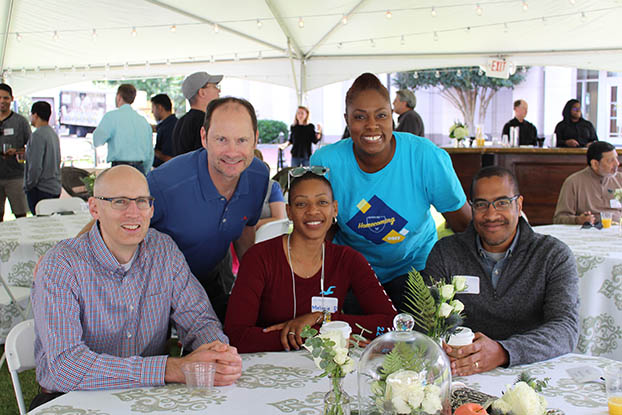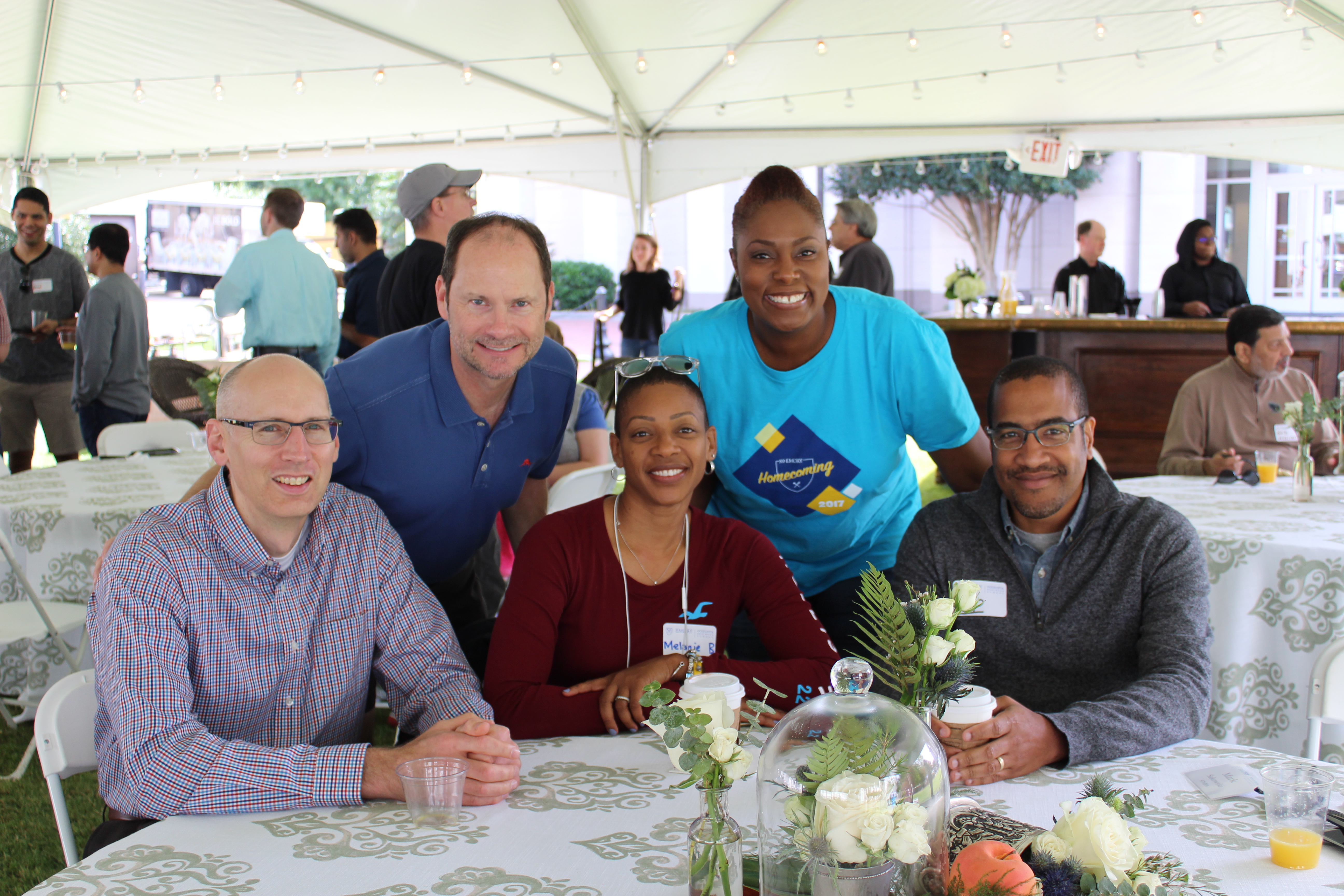 "You're in this room because you're a lifelong learner."
H. James Dallas 94WEMBA opened up his talk, "How to successfully lead change in a digital world," with fellow alumni, faculty and staff during this year's Back to School event held during Homecoming weekend.
The weekend was full of events including class reunions and mixers. Some of the highlights included a young alumni panel, "Building Atlanta Together," featuring Dan Gordon 05MBA and Qaadirah Ayesha Abdur-Rahim 11MBA, and of course, Goizueta's Back to School.
Along with Dallas, this year's Back to School event featured faculty lectures from Jeff Rosensweig on the global economic outlook, Andrea Hershatter on millennials and a multigenerational workforce, and Benn Konsynski on evolving technology transforming commerce and society.
During Dallas' presentation, he highlighted key points on how embracing the digital age can help in a professional career, stating digital is about three things: seeing opportunities, what to do with those opportunities and how to scale those opportunities.
"You see it, you seize it and you scale it," Dallas said. "If you're not able to scale it and sustain it, you don't win it. You can see it, you can seize it, but if you cannot scale it and sustain it, you will not win it long-term."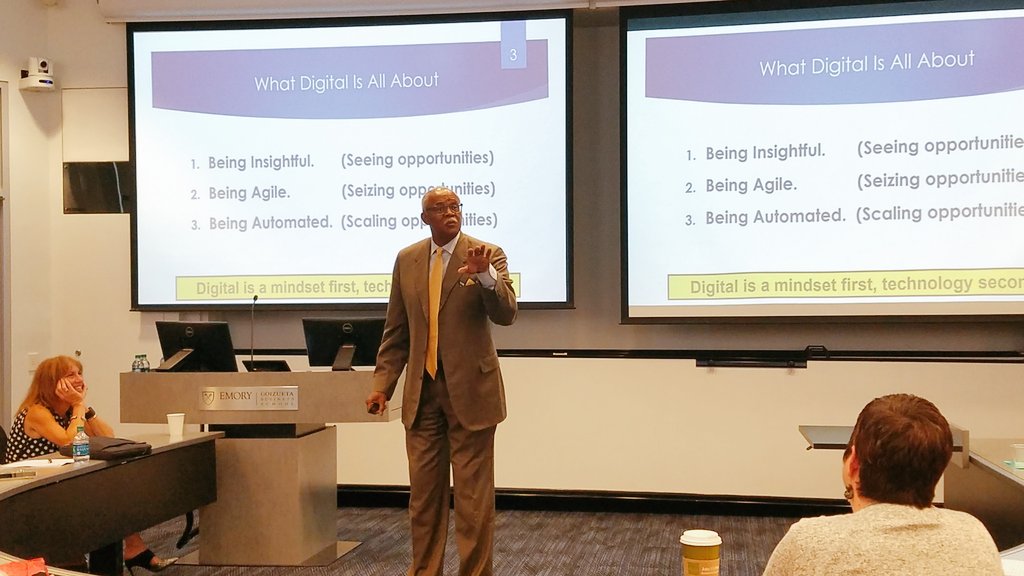 As far as applying digital in a working environment, Dallas said every business and organization is made up of five flows: the flow of ideas, the flow of information, the flow of products and services, the flow of money and the flow of people.
"Digital is all about breaking down the walls that impede those flows," he said. "Transformational change is about tearing down walls."
To win in the digital age, it's all about being a connector, or having the ability to go and see what people are doing out of necessity and how technology can be used to scale opportunities. For Dallas, it's all about learning something new, unlearning something else and dealing with criticism.
"You can't lead a transformation if you're not transformed yourself," Dallas said. "People are losing because they have become too focused, and their knowledge is becoming too self-reinforcing. And they're not thinking about things from a consumer, from a learner, from a customer standpoint. But as a leader, you've got to always be looking at it from a consumer standpoint and from the standpoint of others."
View the Gallery:
[ngg_images source="galleries" container_ids="10″ display_type="photocrati-nextgen_basic_slideshow" gallery_width="600″ gallery_height="400″ cycle_effect="fade" cycle_interval="4″ show_thumbnail_link="0″ thumbnail_link_text="[Show thumbnails]" order_by="sortorder" order_direction="ASC" returns="included" maximum_entity_count="500″]