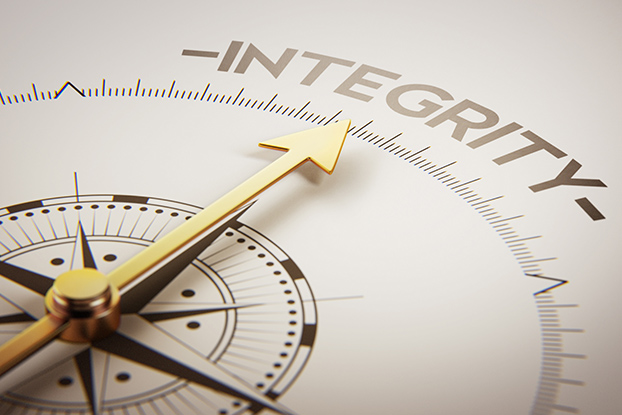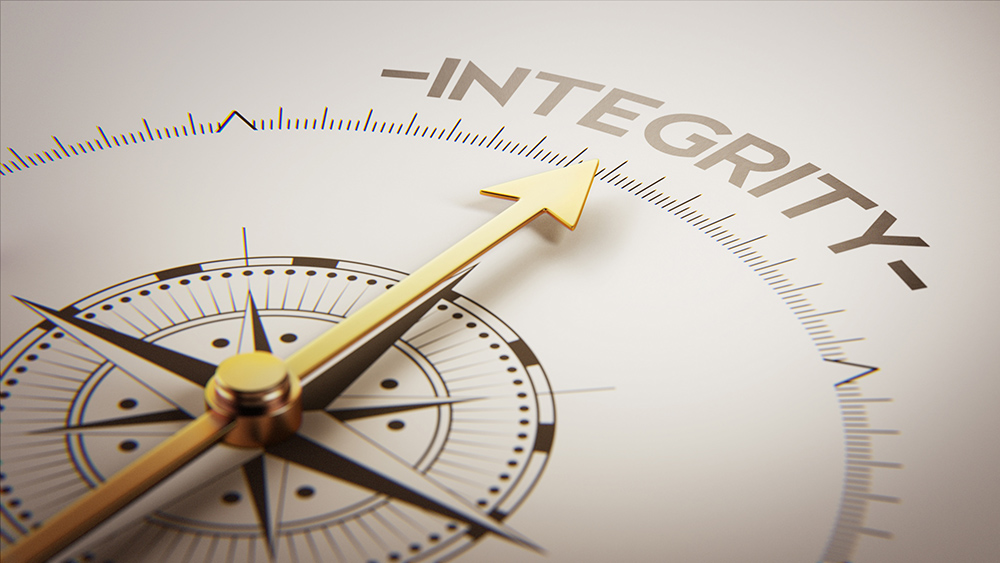 Respect. Integrity. Leadership. Community.
These are a few of the words that make up the newly established Goizueta BBA Creed.
With just seven words with seven short descriptions capped off with a quote from former Coca-Cola CEO and Chairman Roberto C. Goizueta, the creed is simple but is designed to speak volumes to undergraduate students.
Grace Cleland 18BBA, president of the BBA Council, was one of the driving forces behind the creed, and with the help of the BBA program office, creating a creed quickly became a top priority for the council.
"As the council and the program office were considering initiatives and areas of focus for the 2017-18 year, we considered the fact that Goizueta lacked a student-driven set of guiding principles that reflected the values, backgrounds and overarching character of the student body," Cleland said.
Cleland started looking for volunteers to help with the creed, and Ashley Daniels 19BBA, vice president of clubs on the council, quickly jumped on board.
Daniels started researching other school's creeds determining which format would best fit Goizueta's BBA students. Although the creed contains only seven words, Daniels said those seven words were extremely difficult to nail down and define.
"I did find it very difficult to come up with just a few words that I thought really encapsulated everything that business school was," Daniels said. "Even trying to define some of these ideas was really hard. Defining respect and diversity is incredibly difficult."
With the help of the council, program office, friends and fellow students, Daniels was able to narrow down her list of words to a solid seven, all of which carry equal weight and importance.
Once the creed was finalized and reviewed by the council and program office, it was distributed to the BBA student body for a "notice and comment" period. With Daniel's guidance, the creed was changed based on student commentary and a final draft was presented to the Goizueta administration. The final draft was put to a vote of the student body where it passed with a significant majority.
Soon after it's passing, the creed was incorporated into the BBA Orientation in January. One session during the event called "community values" allowed new students to reflect on what got them to the point of admissions as well as consider what will get them to where they'd like to be after the program.
"This was the first year that we integrated the creed into that session and had new admits review it, comment on the values presented and how those values would manifest in and beyond the BBA program," Cleland said. "We then invited them to sign a book in reference to their commitment to uphold the creed, which was a really special moment for me and I think overall for the BBA Council, because we were able to see that acceptance of the values for each person and to see it resonate strongly with the new class."
The creed has been seen as positive by the undergraduate class, and both Daniels and Cleland see the creed as being something that can create positive change for all undergraduate business students.
"I think that people generally agree with what it says, and I would hope that this would inspire them to actively try to pursue those goals," Daniels said. "More than anything, just seeing it take root in daily activities would be incredible and finding ways to inspire people to go that extra mile, which is what Goizueta is known for."
The creed:
"We in business have an obligation to give something back to the communities that support us. That includes serving as an example as the way relations among people should be conducted." —Roberto C. Goizueta
The Goizueta BBA Creed is a student-driven and enacted statement depicting who we aspire to be as individuals and as a community. Members of the BBA community hold each other accountable to these principles as we pursue intellectual, professional, and personal excellence.
As members of this community, we believe:
RESPECT is believing that all community members are equally valuable. We pledge to honor the rights, dignity, and property of all people and to recognize the significance of each individual's thoughts and experiences by giving each other our time, patience, and optimism.
SCHOLARSHIP is the honest pursuit of knowledge. We honor curious learning and believe intellect and innovation to be valuable tools. Therefore, we are eager to stretch our capacities, embrace challenges, and continuously learn from faculty, professionals, peers, and ourselves.
INTEGRITY is taking ownership of our actions, striving to be moral individuals, and having the conviction and character to stand up for our beliefs. We believe honesty, compassion, and honor are the foundations of successful group work and relationships.
LEADERSHIP is the passionate, bold process of inciting change. We pledge to seek out opportunities to push boundaries and lead our teams, peers, communities, and workplaces with principle, honor, and kindness in the creation of a lasting legacy.
DIVERSITY is the sincere appreciation of differences. We are committed to creating and maintaining an inclusive environment in which unique backgrounds, interests, beliefs, and self-definitions of personhood inspire innovation and collaboration.
COMMUNITY is lasting fellowship and service to others. We are dedicated to fully engaging with our peers, honoring the legacy of our alumni, and creating a purposeful community built upon meaningful relationships which will transcend our time at Goizueta.
CELEBRATION is the genuine pride and gratitude for Goizueta and its community members. We enthusiastically celebrate each other's successes and differences, wholeheartedly appreciate the opportunities provided to us, and willingly give back to the Goizueta program.
By committing to the Goizueta Creed, we pledge to uphold these values and to positively impact our community.