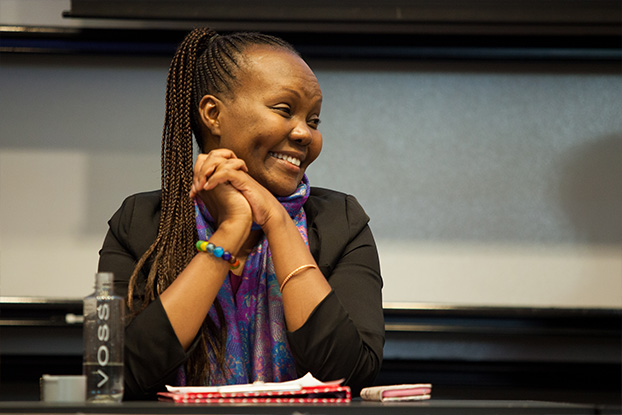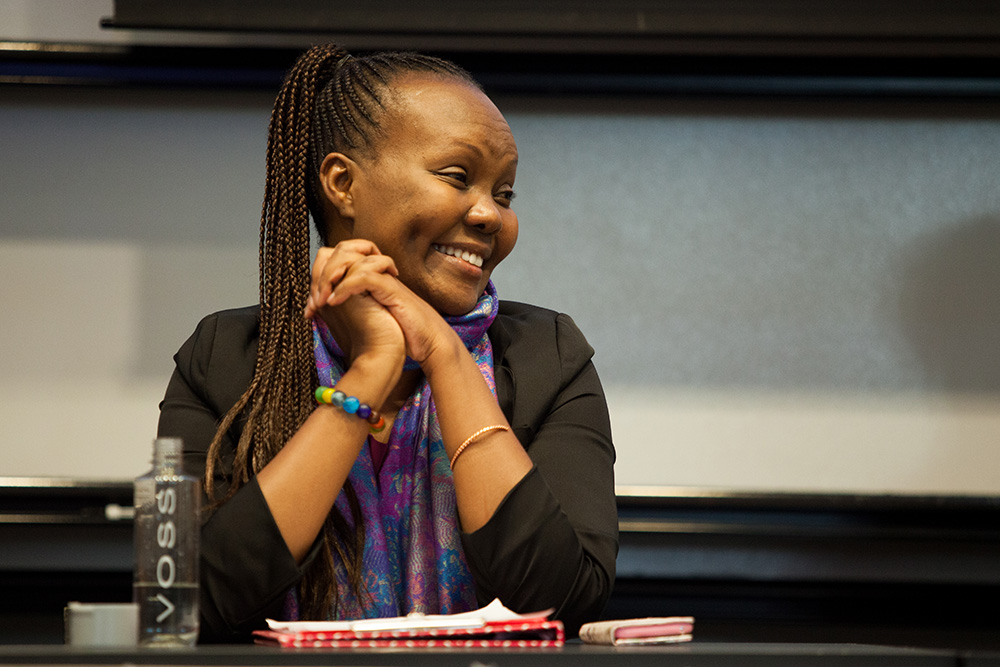 For two days, students, faculty, staff and community members had the opportunity to dive into the world of entrepreneurship.
Goizueta, in conjunction with Emory Entrepreneurship Ecosystem (E-Cubed) hosted the fourth annual Emory Entrepreneurship Summit.
Attendees heard from keynote speaker and Chief Digital Officer of CBS Corporation and Chief Executive Officer of CBS Interactive Jim Lanzone 98JD/MBA, as well as learned from entrepreneurial alumni, showcased their ideas through the Pitch the Summit competition and networked with others.
One highlight from the event was the micro-entrepreneurship panel presented by Emory Impact Investing Group featuring four local entrepreneurs:
Starting, growing and maintaining a business is no easy task, and each of the four entrepreneurs talked about various challenges and lessons they have learned through the process.
One of Massiah's keys to success was knowing the full picture, something she didn't understand until she dove into the interworking of the business. What started out as a simple process of cataloging all of her products, quickly turned into a week and a half project of trying to organize more than 2,000 products.
"For me with the food business, it was not only the policies and some of the laws and regulations because you're dealing with selling food that's going to be consumed by the public, but you're dealing with all of the inventory," Massiah said. "You think about baking cakes, cupcakes and cake truffles, and it sounds so simplistic. But those little details made it much more complex than I ever thought."
Sometimes it's not always working with a variety of products but more so working with a variety of people. Mukang said one of her biggest challenges is having women from Bhutan, Burma, Eritrea, Sudan and Somalia — all of whom come from different cultural backgrounds.
"You are trying to address all these cultural nuances, and then not to forget that they're from a background of torture and trauma," Mukang said. "We're thinking of all of those things and trying to accommodate that and still encourage these women."
One of the biggest factors in starting a business is having community support from the very beginning. With the help of farmer's markets, repeat customers, EIIG and cohorts, Stokes has been able to build vital community support for her business.
"The community has been surprisingly supportive," Stokes said. "I definitely consider myself a social entrepreneur. It's community support, and mine's been more business-based than anything."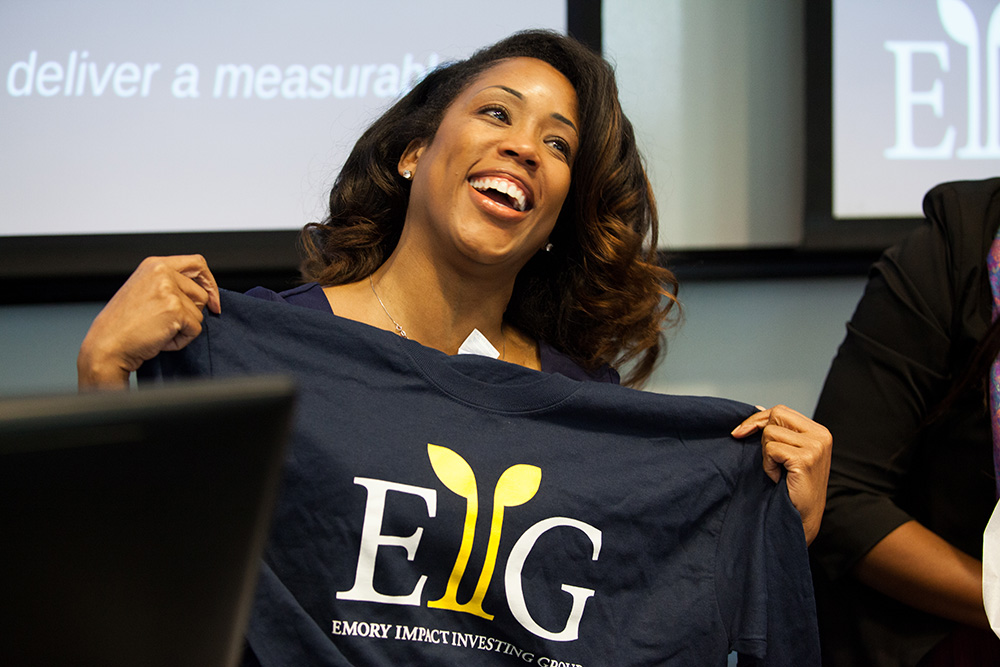 Organizations like EIIG and Social Enterprise @ Goizueta's Start:ME program have helped several entrepreneurs succeed in starting a business, including Fesshazion.
"We have a lot of the interns come in from the community, and it's been really nice," Fesshazion said. "We've helped the interns, and they've helped us. Our business is maybe a little bit different, but through EIIG and Start:ME, the continued mentorship program has been priceless."
Massiah echoed the sentiment understanding the value of helpful organizations stating that it's important to have a passion to get the business started, but it takes more to make it successful.
"You can come in with passion, but passion isn't enough," Massiah said. "You have to have determination. You have to have discipline. And sometimes, to be frank, you don't really feel so much. But to have a pseudo-partner, and I think EIIG functions very much as one, gives you that extra push sometimes when you may need. It makes it so much easier and makes the process so much smoother."
Alumni Spotlight Session
The summit also featured a variety of entrepreneurial alumni who presented during the Alumni Spotlight Session, including
Andrew Berman BBA alum, founder and former COO and board member of Nanit
Brandon Fishman 03BBA, CEO of Internet Marketing Inc and CEO of Vitacup
David Gaspar 02BBA, managing director at DDG
David Mandelbaum 07BBA and Jessica Lloyd 07BBA, co-founders of Panatea
Nathan Meeks 07BBA, co-founder and CEO at Gigzolo
Joshua Sigel 02BBA, COO of Innit
Pitch the Summit Competition
Undergraduate students also had the opportunity to sign up for the Pitch the Summit competition where they learn how to effectively pitch an idea for a new venture. Individuals crafted an elevator pitch that verbally outlines an entrepreneurial concept or idea in a short period of time. Students then had to pitch their idea to a panel of judges with the most successful pitches advancing through three rounds of competition.
This year's winning team was Vimband with 19BBA Kieren Helmn leading the team. Helmn's team will receive guidance, financial support and in-kind contributions in order to move the venture forward.
View the Gallery
[ngg_images source="galleries" container_ids="20″ display_type="photocrati-nextgen_basic_slideshow" gallery_width="600″ gallery_height="400″ cycle_effect="fade" cycle_interval="3″ show_thumbnail_link="0″ thumbnail_link_text="[Show thumbnails]" order_by="sortorder" order_direction="ASC" returns="included" maximum_entity_count="500″]