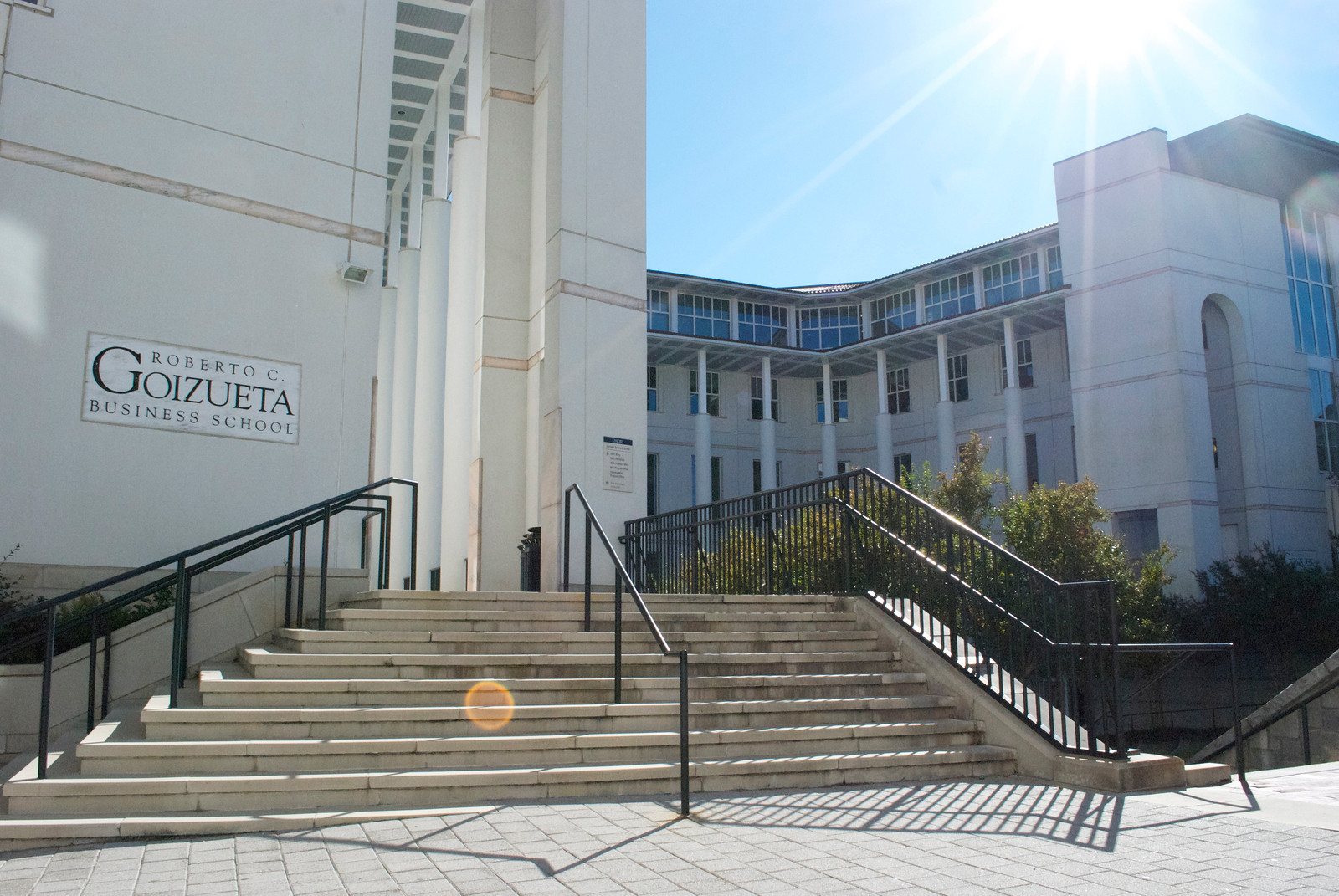 The Undergraduate BBA Program at Emory University's Goizueta Business School is No. 14 in the annual Poets&Quants for Undergraduates ranking released December 12.
Rankings were compiled using a survey of more than 5,627 recent graduates and school-reported data. This year, the methodology was tweaked to include last year's alumni responses, in order to ensure "year-over-year fluctuations don't have an outsized influence on the results and to increase the credibility of our alumni survey by having more opinions behind it," according to the publication. Students from 88 schools were surveyed on aspects of admissions standards, academic experience, and employment placement.
"We sincerely believe [this] is the best ranking of undergraduate programs currently available," said John A. Byrne, Founder and Editor-in-Chief, Poets&Quants for Undergrads. "It's important to note that there are nearly 700 undergraduate business programs accredited by the AACSB. The business schools singled out in our debut ranking are all extraordinary, each in the top tenth percentile of accredited schools. Ultimately, this ranking and the mountains of data we are publishing is an effort to more fully inform prospective students and their parents to make the best educational decisions possible."
About Emory University's Goizueta Business School
Business education has been an integral part of Emory University's identity since 1919. That kind of longevity and significance does not come without a culture built on success and service. Emory University's Goizueta Business School offers a unique, community-oriented environment paired with the academic prestige of a major research institution with global reach. The hallmark of the Goizueta experience is learning in a tight-knit, intimate community where every student, faculty member, and administrator knows each other by first name. The school trains business leaders of today and tomorrow with an Undergraduate degree program, a Two-Year Full-Time MBA, a One-Year MBA, an Evening MBA, two formats of an Executive MBA, a Master's of Business Analytics, a Doctoral degree and a portfolio of non-degree Emory Executive Education courses. Together, the Goizueta Community strives to solve the world's most pressing business problems. The school is named for the late Roberto C. Goizueta, former Chairman and CEO of The Coca-Cola Company.