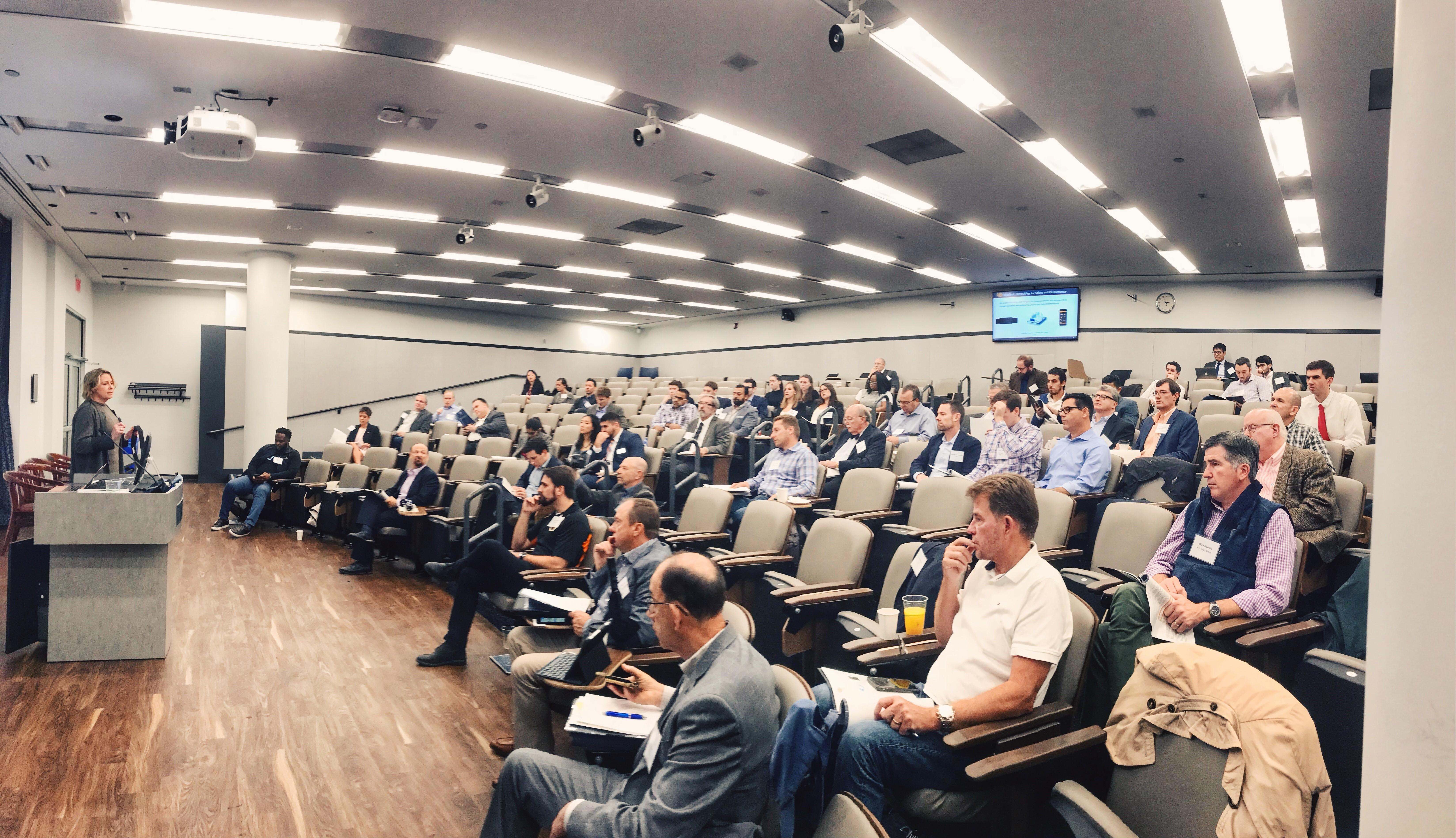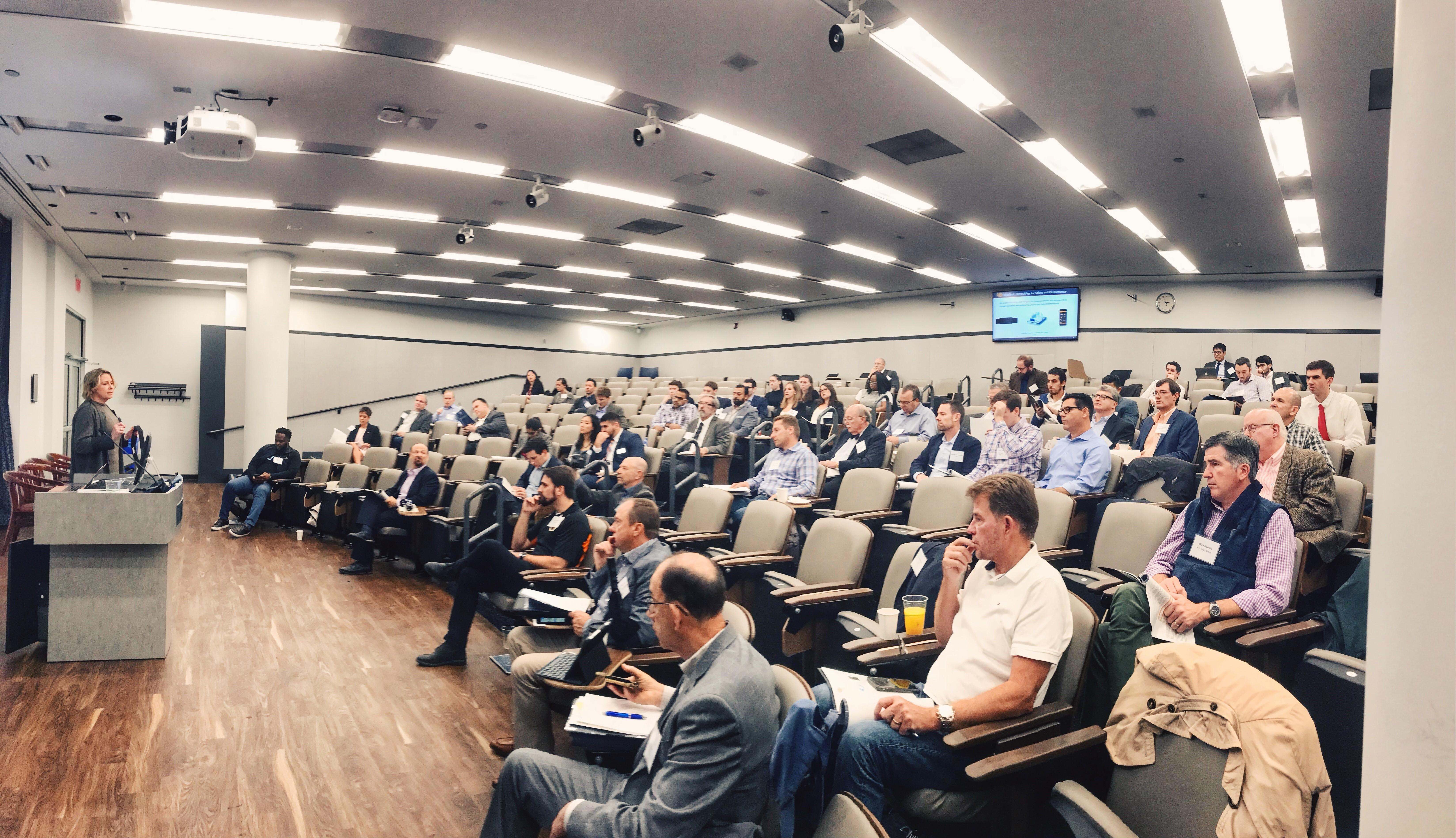 Goizueta's RAISE (Retention and Advanced Investment for the Southeast at Emory) Forum is a unique opportunity for entrepreneurs who wish to grow their companies and stay in the Southeast.
Since there are only a small percentage of venture capital companies that reside in the Southeast, promising startups in the region that require funding of $1 million to $5 million are often required to move to the city where the company that funds them are based. Most commonly, that means San Francisco, New York, Boston or Chicago. This negatively impacts cities like Atlanta, as these companies are likely to grow significantly and create more local executive-level jobs. The RAISE forum invites only Southeastern entrepreneurial ventures that are in revenue, with the goal of keeping early-stage companies in the Southeast. The forum aims to close the region's funding gap by funding at levels above $1 million.
Now in its fourth year, the semiannual forum continues to draw a diverse array of investors and startups.
Amelia Schaffner, director of entrepreneurship at Goizueta, recently joined the board of the RAISE Forum. "As Atlanta grows a stronger entrepreneurship ecosystem, we believe our workshop-based forum provides a unique and differentiated offering to bring together vetted, solid startups and accredited investors in a more niche setting," Schaffner said.
"We are deeply committed to helping Atlanta and Southeast startups get the necessary funding they need to grow and remain in the Southeast," said Charlie Goetz, senior lecturer in organization and management and distinguished lecturer in entrepreneurship at Goizueta, serial entrepreneur, and co-founder of the RAISE Forum.
The latest forum, held on November 9, attracted 33 investors (including both super-angel investors and venture capitalists) and more than 50 startup applicants, out of which eight finalist startups were hand selected to present to investors. The finalists represented industries ranging from technology and finance to healthcare and textiles. To date, an average of over 25 percent of companies presenting at RAISE received funding.
Amari Ruff, co-founder and CEO of technology-based logistics company Sudu, was excited to present at the forum. Ruff said that while other pitching events he had attended seemed to be done in the name of public relations, the RAISE Forum is different. "This one has true investors, there with their checkbooks, really motivated and looking to invest in companies here in the Southeastern region that have some serious traction. So we really feel excited, and know that potentially we can get a deal out of here — and it's not just for PR purposes."
Michael Schwartz 03MBA attended the forum to present for LeapCredit, a tech-enabled micro lender. Schwartz appreciated the intimate atmosphere at the forum. "It's really collegial, it's constructive and [investors] really are trying to understand the businesses and be helpful."
Some investors, like Jeff Williams of the U.S. Strategic Capital Venture Fund, are regulars at the RAISE forum. "We've been coming to almost every forum — it's been a great partnership," he said. "The thing that makes the RAISE Forum unique is the investors-only discussion afterwards where a group of investors, who typically don't get together that often, can be very frank and very candid, and talk about downfalls of the deal as well as what excites them about it."
Another startup that presented at the forum was Atlanta-based textile-technology company brrr. "I do believe they've done a good job preparing us for today," CEO and founder Mary-Cathryn Kolb said of the coaching offered to startups in advance of their pitches. "I feel really prepared and really comfortable to be here," Kolb said. "I applaud any company at any stage that is able to come and participate. It's nice to be around like-minded people and like-staged companies."
Other RAISE Forum startup finalists included SmartPM, a data analytics platform for the construction industry; Myolyn, which uses robotics and electrical stimulation to improve the health of people with lower-limb paralysis; Modjoul, safety wearables that help detect workplace injuries; Ark Labs, a smart water-monitoring device; and Dune Medical, which provides technology that identifies residual cancer in real time to decrease the likelihood of repeat surgery for breast cancer.
Applications for the Spring 2019 RAISE Forum are now being accepted. Interested investors and entrepreneurs can learn more at http://www.raiseforum.com.