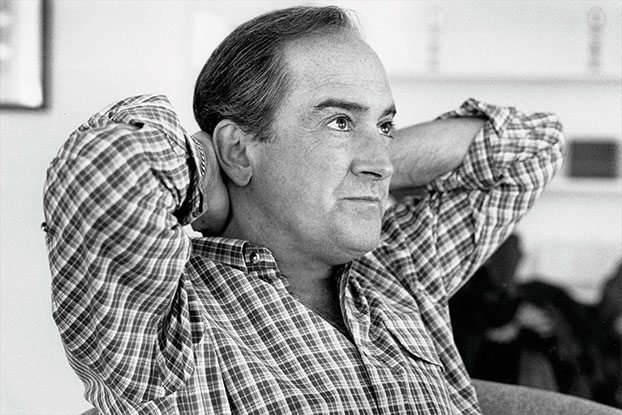 How exceptional leadership, informed risk-taking and unwavering integrity created one of the world's greatest CEOs
Influence.
It is a subtle element of leadership, but its power and lasting impact are undeniable. For Roberto C. Goizueta, former chairman and CEO of The Coca-Cola Company, his influence was demonstrated through example, consistency, generosity and an intuitive sense for building something greater than himself.
Even today, his mark as an influential leader on The Coca-Cola Company, its employees and truly all global businesses still resonates. The story of his remarkable journey from the shores of Cuba to the head office of the world's largest soft-drink producer brings with it time-tested lessons that continue to educate and inspire us today.
This is that story.
---
A rarity and an exception
In 1981, Roberto Goizueta's appointment as chairman of the board of directors and CEO of The Coca-Cola Company was met with skepticism. Although he'd risen to the rank of president, he'd held mostly technical roles to date and had little marketing experience—a common skill possessed by most past CEOs of the company. But Roberto Goizueta had a champion: 91-year-old Robert W. Woodruff.
Woodruff, elected president of The Coca-Cola Company in 1923 and chairman of the board in 1939, ran the company until 1959, when he stepped down as president. He remained a member of the board of directors until 1984, and Roberto Goizueta had impressed him. Although Woodruff was no longer formally in charge, he carried considerable clout as chairman of the board's finance committee. Woodruff would invite Roberto Goizueta to lunches, sometimes just the two of them, other times to "power" lunches attended by political and business leaders from Atlanta and around the world. Reportedly, Roberto Goizueta would stop by Woodruff's home on occasion to talk. Ultimately, it was Woodruff who convinced the board to appoint the 49-year-old executive as CEO of The Coca-Cola Company. "Mr. Woodruff trusted him and admired his integrity and saw in him a fundamental toughness," Donald Keough, Coca-Cola's former president and chief operating officer told Fortune magazine in 1995 (Keough passed away in 2015).
Woodruff was on to something. Under Roberto Goizueta's guidance, the company's market cap grew more than 3,500 percent—from $4.3 billion in 1981 to a high of $180 billion in 1997, the year of his death. What was it about this reserved but formidable man that enabled him to take a company embroiled in battles with its bottlers, laden with an odd collection of businesses (a shrimp-farming enterprise among them), and suffering from shrinking profits and ultimately create nearly $175 billion of value for company shareowners?
According to Herbert "Herb" Allen, a member of Coca-Cola's board of directors since 1982 and the former president and CEO of Allen & Company Inc., a privately held investment firm, Roberto Goizueta was one of those leaders who come once in a generation. "He was a rarity and an exception," says Allen.
With opportunity comes obligation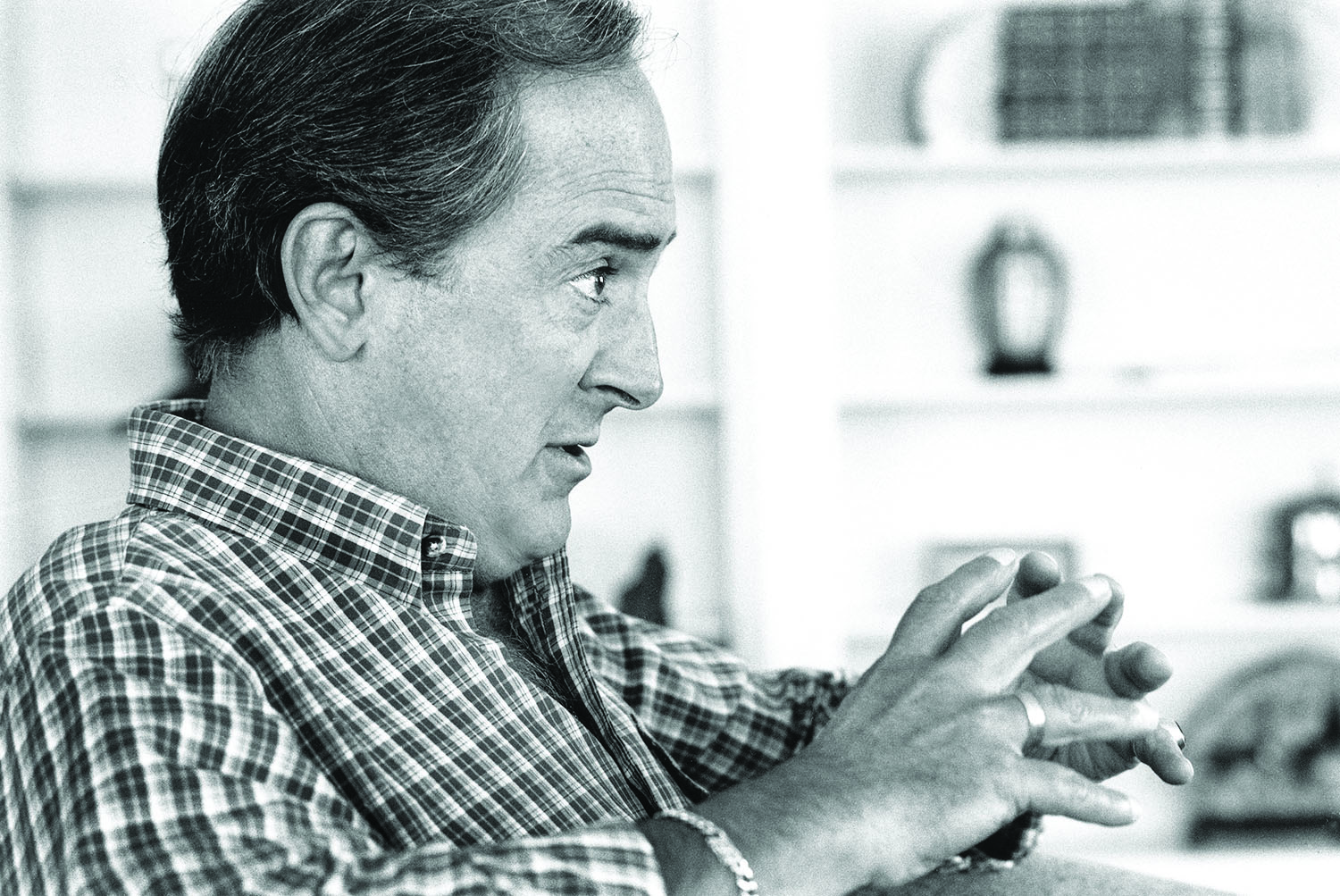 Born to a well-off family in Cuba in 1931, Roberto Goizueta's father worked for the sugar refining business that his father—Roberto Goizueta's grandfather—owned. The entire family—grandfather, father and son—lived in a large home in Havana. His grandfather, a Spaniard with a love of Spanish parables and a penchant for writing, made an indelible impression on young Roberto Goizueta.
Growing up, Roberto Goizueta received a topnotch education at Jesuit schools in Cuba before attending boarding school in Connecticut. In 1953, he graduated from Yale University with a degree in chemical engineering. The plan had been to return to Cuba and work in the family business, but he decided to try something else. He answered a want ad for a bilingual chemical engineer at a Coca-Cola bottling plant and got the job.
He was working for a Coca-Cola subsidiary in Cuba when Fidel Castro seized power in 1959. The new government made significant policy changes, seizing land and private businesses, and the Cuban people, especially the country's educated upper and middle classes, lived in fear. Two months before Castro seized control of Coca-Cola's Cuban operations, Roberto Goizueta; his wife, Olguita; and their three children fled the country, arriving in Miami with $40 and 100 shares of Coca-Cola stock. It was a courageous and dangerous decision that would ultimately change the course of their lives.
In 1969, Roberto Goizueta became a U.S. citizen, "one of the most significant days in my own history," he told a group of "new" Americans at a Fourth of July celebration in Monticello, VA, in 1995. During his speech, he recounted his departure from Cuba. "Every material possession we owned . . . overnight became government property. But amid that turmoil, two treasured possessions remained mine because they simply could not be taken away. . . . I still had my education. And secondly . . . I still had a job. And it wasn't just any job. It was a job with The Coca-Cola Company."
"Roberto Goizueta was one of those leaders who come once in a generation. He was a rarity and an exception."
Over time, Roberto Goizueta earned (a word he chose deliberately) the opportunity to lead The Coca-Cola Company. He told the Fourth of July gathering that leading the company taught him a great lesson—that "opportunity always comes accompanied by obligations." He encouraged them to seize the obligation, to "take it in your hands and mold it . . . into value for society," he shared. "Carry it on your back all day long. . . . Defend it." He paraphrased Thomas Jefferson, stating that people can indeed govern themselves when they work hard "to put the interest of our nation ahead of their own personal interest."
These ideals were reflected in Roberto Goizueta's determination to add value to business and to the community. "He had a sense of stewardship, of leaving things better than when he found them," says Clyde Tuggle, Goizueta's executive assistant for six years and The Coca-Cola Company's senior vice president and chief public affairs and communications officer from 2008 until 2017. "He understood that it was about creating opportunities for people ahead of you—not necessarily for yourself."
As leader of The Coca-Cola Company, Roberto Goizueta's focus was to produce long-term results. He believed a publicly traded company existed for one purpose and one purpose only—to increase shareowner value. "If it does that," he said repeatedly, "all the other good things will follow." According to William "Bill" Newton 75C 76G, former vice president at The Coca-Cola Company and Roberto Goizueta's long-time executive assistant and chief of staff, the leader spoke often about business decisions being based on what was best for the organization. "He would say that if it were only about what's best for your group or for a specific situation, then it would ultimately fail," notes Newton. "It was about what was best for the company."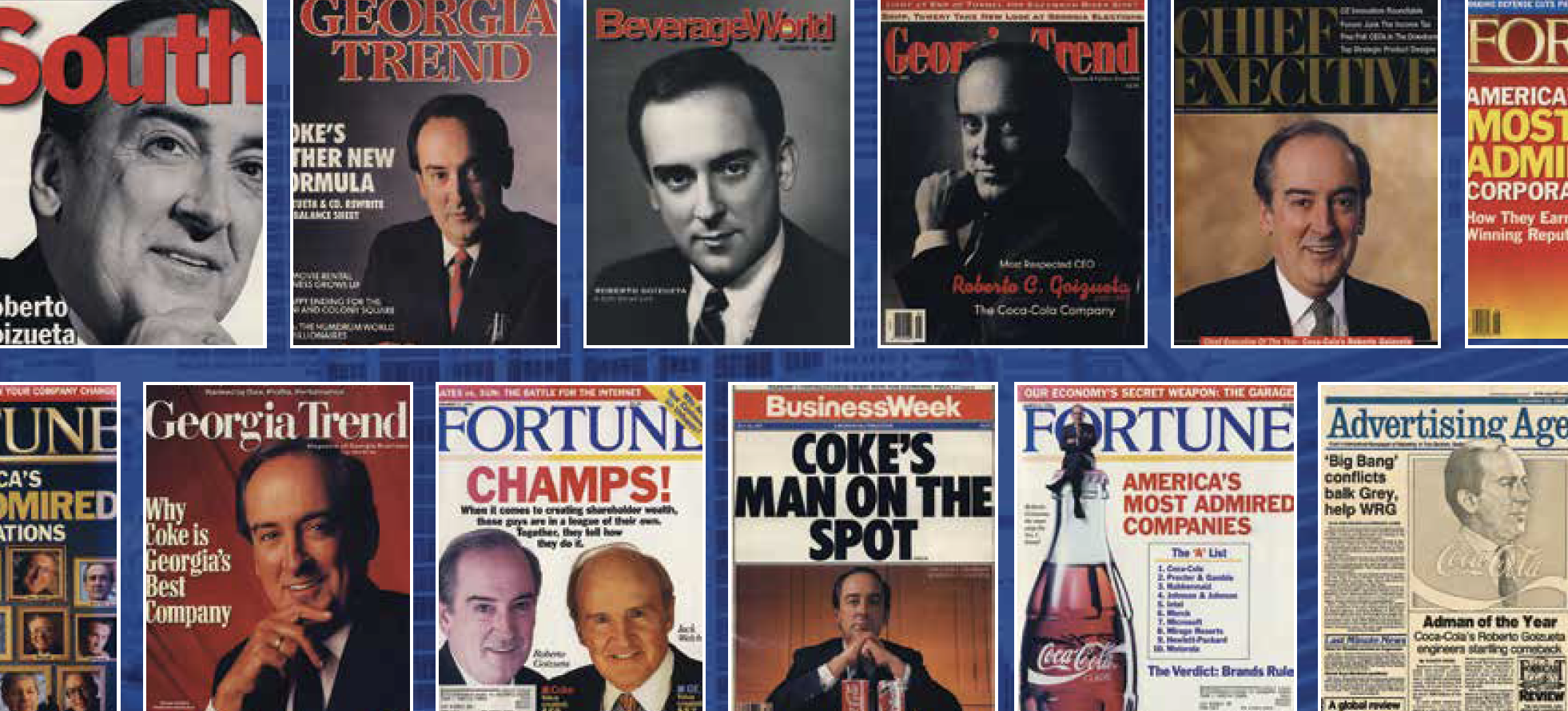 Values and leadership
Did being with The Coca-Cola Company for over 40 years—16 of them as CEO—produce in Roberto Goizueta a leadership mindset, along with undeniable business results, that would be impossible for leaders of today to achieve? Rick Gilkey, associate professor of organization & management at Goizueta Business School, thinks the average CEO's tenure, considered to be roughly three to five years, isn't always accompanied by strong performance, adding, "Goizueta was an exceptional leader."
What made him exceptional, explains Gilkey, was the fact that his values matched the values of The Coca-Cola Company. "Leaders do a lot of things we don't often think about," Gilkey explains. One of Roberto Goizueta's favorite phrases was "Everything communicates." He not only communicated directly—sending personal letters to friends and members of his network—he communicated through body language, carrying himself with grace and style. "He had tremendous presence," recalls Newton. "He looked important." The CEO was a meticulous dresser who believed it was better to be overdressed than underdressed. He rarely, if ever, took off his suit coat. He understood that he was a manifestation of the brand and, notes Newton, made it clear to those around him at the company that they were as well.
"Suddenly, Coke employees paid attention to how they dressed," Gilkey says. Every weekday (when he was in town), the elevator on the 25th floor would open at 7:45 a.m. and out would stroll Roberto Goizueta. He was never late and would sometimes show up 15 minutes early for an appointment. Those around him adjusted to "Goizueta time."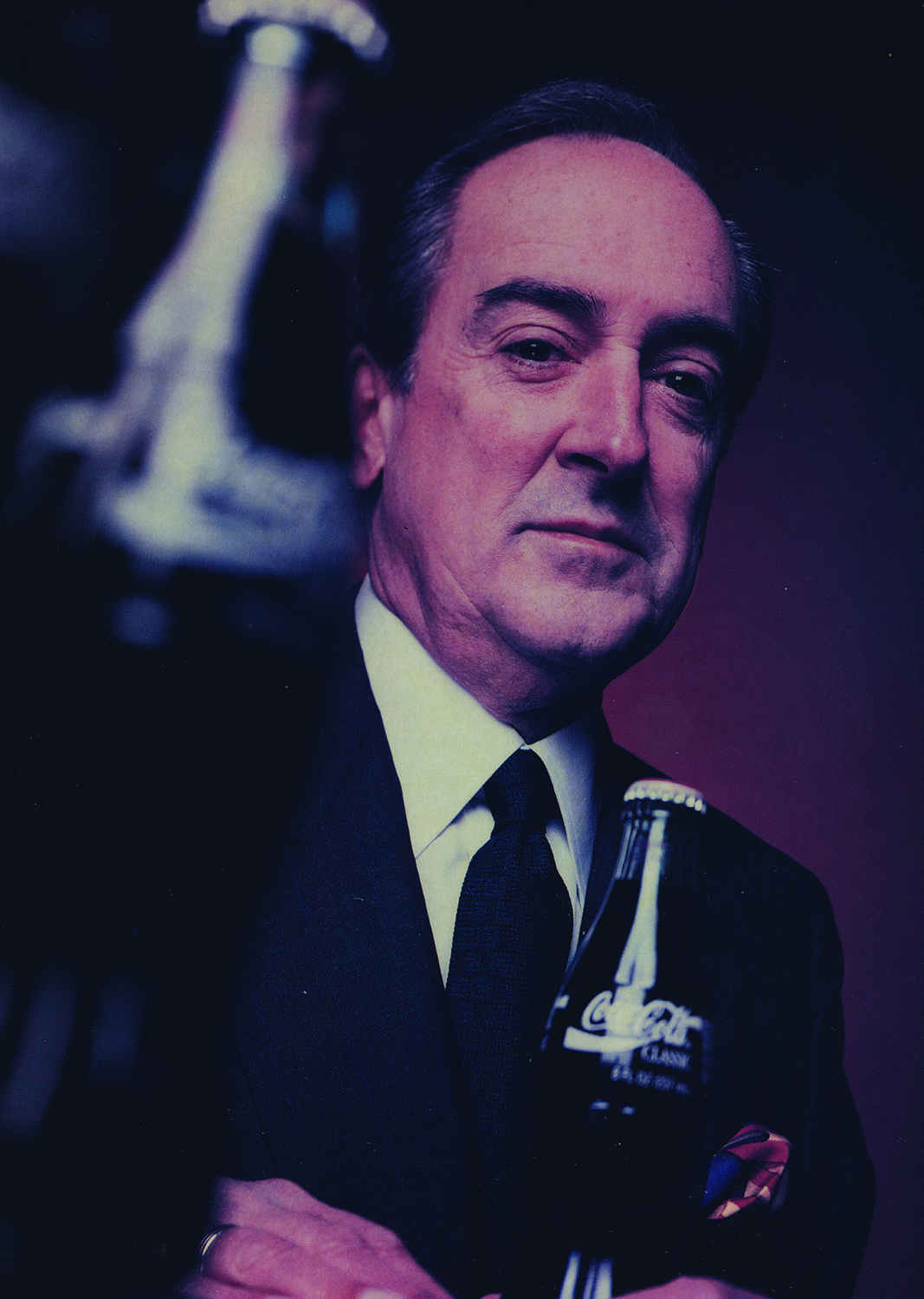 Roberto Goizueta established a level of trust and consistency within the organization. "These things deeply affected the posture of the company," says Gilkey. "And they're all very contagious." One of Roberto Goizueta's more memorable quotes was, "Communication is the only task [a leader] cannot delegate." And he didn't. He spoke with a level of candor and authority that remains legendary within The Coca-Cola Company.
Linda Peek Schacht, former vice president, director of public affairs and communications strategy at The Coca-Cola Company describes Roberto Goizueta's style as "very, very direct." Peek Schacht, in her current role as leader in residence, associate professor of practice, College of Leadership and Public Service at Lipscomb University in Nashville, recounts lessons gleaned from various leaders she's worked with, including former President Jimmy Carter. (Peek Schacht was Carter's White House press officer and campaign press secretary.) She believes a key trait of Roberto Goizueta's leadership style was how his character influenced the organization. "If you have [a leader] who values truth and integrity, the organization is going to value that," she says.
E. Neville Isdell, former chairman and CEO at Coca-Cola, witnessed the effect Roberto Goizueta's character had on the company. "[Goizueta] clearly demonstrated a level of integrity that flowed through the ethos of the business," says Isdell, who began his career at Coca-Cola in 1966 and became CEO in 2004. "And he had a complete dedication to The Coca-Cola Company."
While he was Coca-Cola's CFO, Jack Stahl 75C, who also served as president and COO, made a trip to Austria for a week of meetings. As he unpacked his bag shortly after arriving in Vienna, he received a call from Roberto Goizueta. The CEO had noticed an incorrect figure in an internal report. He told Stahl, "It needs to be fixed," Stahl recalls. He explained to Roberto Goizueta that he'd handle the problem from Austria and report back to him when he returned to Atlanta. A moment of silence followed before he asked Stahl what flight he'd be on in the morning. Believing he'd misunderstood, Stahl reiterated that he'd focus on the problem when he returned the following week. "There was another long pause," says Stahl, "then he said very clearly, 'No, Jack. I want you back here on the first plane tomorrow to deal with this.'" After that incident, Stahl admits, "I paid much closer attention to reporting details."
"He had a sense of stewardship, of leaving things better than when he found them."
Also the author of Lessons on Leadership: The 7 Fundamental Management Skills for Leaders at All Levels (Kaplan Publishing, 2007), Stahl spent 22 years at the company and considered Roberto Goizueta a mentor. The former CEO's leadership style and abilities make an important appearance in Stahl's book.
Stahl, who left Coca-Cola in 2001 to assume president and CEO duties at cosmetics giant Revlon, believes a high-impact leader understands the need to be situational, and that Roberto Goizueta was one of the best at doing so. One moment, Stahl says, he was focused on the "so-called big picture  relating to our company's strategy." Hours later, the leader would be poring over the minute details of a complex foreign exchange transaction. "He was comfortable operating in both worlds," adds Stahl. "His ability to do whatever was necessary to help the business had a real impact on me and so many others."
Big picture, details and delegating responsibility
In 1996, while speaking to a group of engineers at Yale University, Roberto Goizueta reviewed the audience's thought processes—and subsequently revealed his own. "First, we assess the big picture," the one-time chemical engineer said. "Second, we burrow into the details. We deconstruct the problem before us. . . . Third, we follow up. We ask questions. We challenge assumptions. And then, finally, we put ourselves in the mind of someone else . . . the user of the machine, or product or process in question. We see if our thinking is correct. We confirm our beliefs. Finally, we see if it works."
According to Peek Schacht, there was an art to how Roberto Goizueta collected the information on which he based decisions. "His news wasn't filtered through other people," she states. He set up a system for getting facts from out-of-the-ordinary sources. His friends around the world updated him on news and/or goings on in the company. Luminaries like former Secretary of State Henry Kissinger and former British Prime Minister Margaret Thatcher were special guests at company conferences. "He took time," notes Tuggle, "to educate himself about the world in which we operated and how that affected business."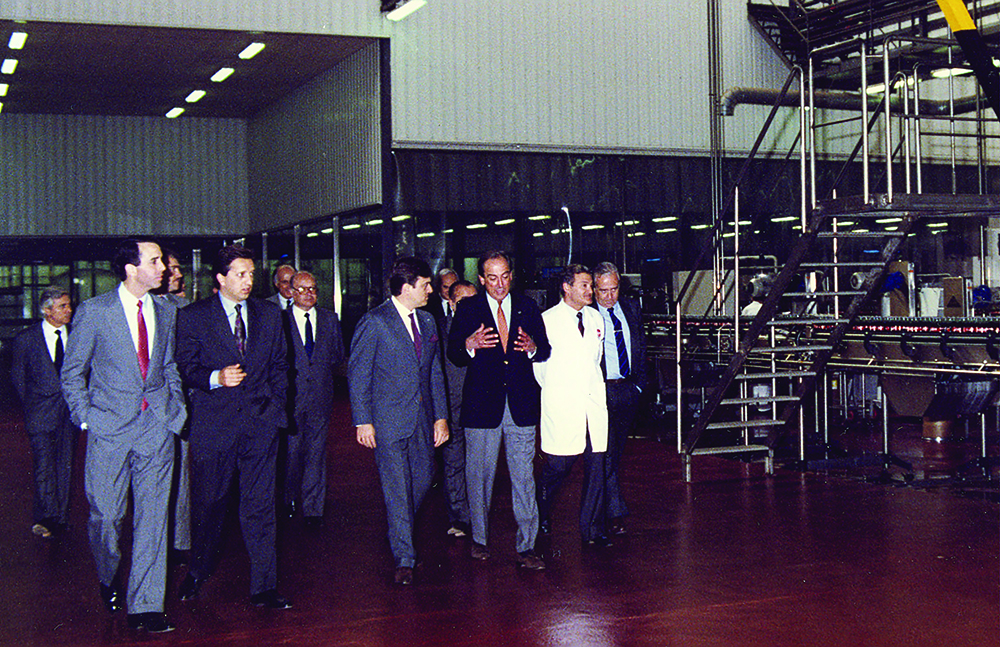 Roberto Goizueta was famous for taking time to think and analyze. He made it a point not to overschedule himself. He roamed the hallways and ducked into people's offices for impromptu conversations.
He understood that he didn't know everything. He surrounded himself with smart people and wasn't afraid to ask questions. Keough, a man who had been up for the very CEO job that Roberto Goizueta landed, was one of those people. It's not unheard of for newly appointed CEOs to let their head-to-head competitors go. But Roberto Goizueta elevated Keough to president of the company. As Roberto Goizueta once told a group of analysts, "It would be absolutely a crime for me to try to lead the bottlers the way Don Keough can. . . . My job is to pick the people then give them the responsibility and authority to get the job done."
Allen believes that the traits central to Roberto Goizueta's character—intelligence, integrity, taste, energy and fastidiousness—were the traits the CEO also wanted in the people around him. When he discovered people with such traits, "He invested power in those people," explains Allen. "He wasn't afraid to delegate or share power with the people around him."
This was possible not only because Roberto Goizueta was self-assured but because he believed in the betterment of The Coca-Cola Company. He saw great value in Keough's communication skills and salesmanship and thought it would be to the company's advantage to have Keough be the "face" of Coca-Cola. It was Keough who spoke regularly with the media, and it was Keough who appeared on national television to unveil New Coke in 1985, one of the company's biggest product launches.
"He wasn't afraid to delegate or share power with the people around him."
When New Coke proved disastrous, Roberto Goizueta realized he'd made a wrong turn, admitted the mistake and quickly changed course. "He didn't view loss or failure as a negative if you learned something from it," notes Peek Schacht. At a press conference less than three months after the release of New Coke, Roberto Goizueta expressed his thanks to those who liked New Coke. For those who didn't like New Coke, he added, "Our message to this group is simple: we have heard you." The New Coke experience affirmed Roberto Goizueta's belief that Coke was unique. He rebounded from the New Coke experience in time to utilize the media attention it received to renew the brand in the form of Coke Classic.
Loyalty and obligation
Roberto Goizueta had a tremendous amount of loyalty for the company that had given him so much. It imbued him with a deep sense of obligation to help the business succeed. He knew that 10 percent of the company was owned by philanthropic institutions and that the success of endowments and college funds, like those of Emory University, were impacted by the success of the company. His mentors, including Woodruff (who established the Robert W. Woodruff Foundation, a charitable organization, in 1937), helped Goizueta assign himself and others with "the challenge of producing something beneficial for others . . . leaving something positive in your wake, wherever life takes you." That's what he told the 1996 graduating class at the Emory University business school a few months before the dedication of the Goizueta Building.
Through The Goizueta Foundation, established in 1992, Roberto Goizueta's indebtedness to his adopted country and his commitment to education are realized. Nowhere is this more apparent than at Goizueta Business School, named for Roberto Goizueta in 1994, where thousands of students continue to learn from his legacy. Roberto Goizueta understood that each graduate of Goizueta Business School carried a piece of his legacy into the world, and he explained that to graduates in 1996. "Being so closely associated with this great school ties me to each one of you," he said. "And that's one of the highest honors anyone could ever achieve."
---
Intelligent Risk-Taking
Throughout his tenure, Roberto Goizueta took a number of calculated risks. Most paid off, but some either were misunderstood or failed completely. He learned from those failures, though, and through them gained the strength to build a dynasty.
In fact, Roberto Goizueta was known for taking intelligent risks. "If you take risks, you may fail. But if you don't take risks, you will surely fail," he said, adding, "The greatest risk of all is to do nothing." Although New Coke was memorable for all the wrong reasons, many of Roberto Goizueta's risks earned rich rewards:
Departing from the company's unwritten rule of not tagging Coca-Cola products with the Coke trademark, Goizueta introduced Diet Coke in 1982. Diet Coke was the most successful consumer product launch of the 1980s.
Before Goizueta became CEO, Coca-Cola had never borrowed money. Goizueta borrowed billions, enabling him to make billions for the company.
Goizueta spent $30 million to acquire a third of the company's troubled bottler in the Philippines, a country where Pepsi outsold Coke more than two to one. At the time, it was Coca-Cola's largest single investment outside the United States. (Isdell, then president of Coca-Cola's Greater Europe Group, recalls the purchase as "a complete break with tradition, but he knew it was needed for a turnaround.") By 1996, Coca-Cola outsold PepsiCo internationally more than three to one.
Goizueta spent $692 million to buy Columbia Pictures in 1982. When he sold the film studio in 1989, the company netted $1.5 billion.
The Coca-Cola Company moved into Eastern Europe immediately after the Berlin Wall fell in 1989—in spite of the fact that East Germany had no convertible currency, chaotic business regulations, and poorly designed, state-owned bottling plants. Within three years, Coke overtook Pepsi as the preferred soft drink in Europe.