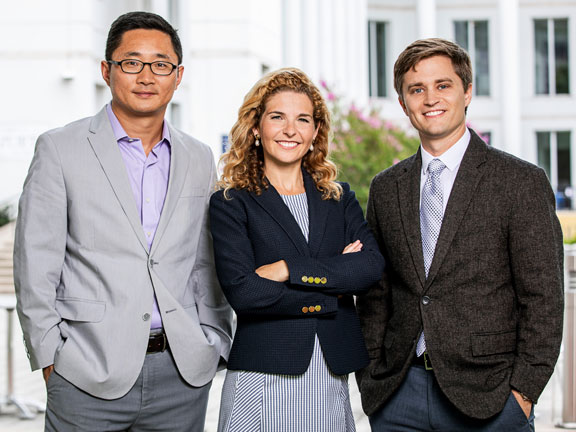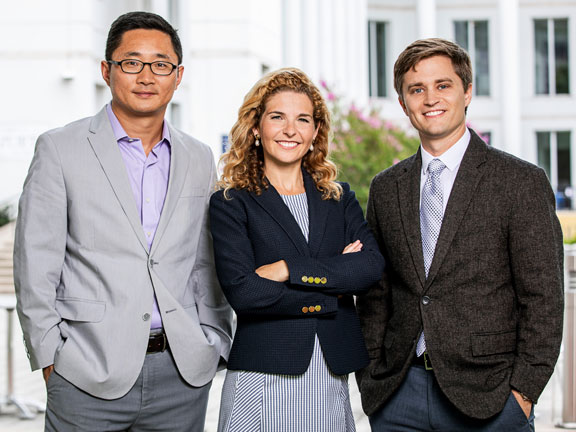 Goizueta Business School welcomed new full-time faculty members in Fall 2019, including:
William Mann
Assistant Professor of Finance
William Mann completed his Ph.D. in finance at the University of Pennsylvania in 2014, and he served as an assistant professor at UCLA Anderson School of Management. Mann's research is
mostly empirical and focuses on corporate and household finance. His research is forthcoming in the Journal of Financial Economics.
Catarina Fernandes
Assistant Professor of Organization & Management
Catarina Fernandes completed her Ph.D. in organizational behavior at Harvard Business School, where she also earned her MBA. She studies how status hierarchies affect both individual and team level outcomes. Before starting at Goizueta, Fernandes held positions in general management consulting and human capital consulting in both Europe and the United States. She will be teaching negotiations in both the BBA and MBA programs.
Wenjun "Wen" Gu
Associate Professor in the Practice of  Information Systems & Operations Management
Wenjun Gu completed his Ph.D. at the University of Illinois at Urbana-Champaign and worked for six years as a clinical assistant professor at Georgia State University's Robinson College of Business. Gu's specializations are in quality management, operations management, supply chain management and quantitative analysis. His articles have been published in the International Journal of Services and Operations Management and the Industrial Engineering Journal.
Ren Li
Postdoctoral Fellow, O&M
Ren Li completed her Ph.D. at the University of Maryland. Her primary research focus is on the range of personal and contextual factors influencing behavior and behavior change in different cultures. Her work has been published in top academic outlets, including Psychological Science and the Journal of Consumer Psychology.