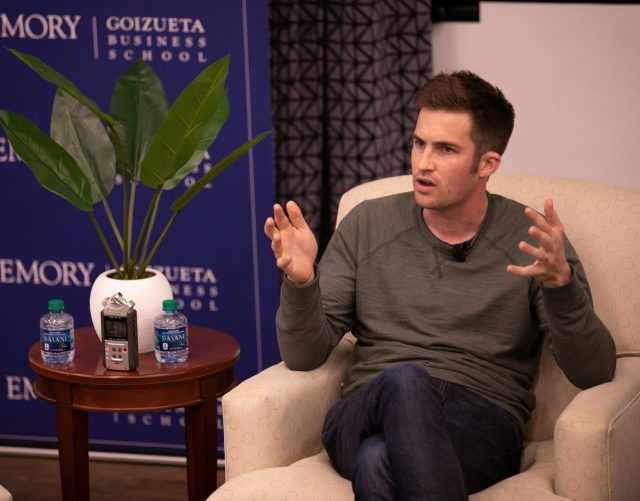 It's already starting to be another stellar year for William Hockey 12BBA.
On Monday, Visa International announced that it would acquire Plaid, the financial tech company co-founded by Hockey and Zach Perret, in a deal reportedly worth $5.3 billion.
Plaid is a financial services platform that connects applications to users' bank accounts. The company may not be a household name, but many of the apps that rely on its infrastructure are (Venmo is one).
On Twitter, Alfred Kelly, CEO and chairman of Visa, said, "We are extremely excited about our acquisition of Plaid and how it enhances the growth trajectory of our business."
True to their startup form, co-founder Perret shared a sincere and transparent letter about the move on the company's website.
"Today marks an important milestone for our company and for fintech. What started with two founders building in a cramped conference room has become an incredible network that enables millions of consumers to interact with over 2,500 digital finance products," he said. "When we began our journey, nobody had heard of fintech−and today we have a growing fintech ecosystem that is significantly improving the way that consumers live their financial lives. Consumers now rely on fintech services in so many ways: to pay their bills, to send money to friends, to grow their savings, to manage their student loans, and to create budgets they rely on to reach their goals."
Perret also thanked consumers for embracing the new technology and their trust in the company.
As for Hockey, the announcement underscores decisions made last year. In June 2019, he stepped away from day-to-day operations to assume a board position with the company. In an open letter he shared on Twitter, Hockey said:
"Over the past couple of years, I have known that there would come a point at which I would choose to move to a purely strategic and advisory role."
He also reflected on the start of the company:
"Plaid has been the central guiding force for what has now been the entirety of my adult life. I was immensely lucky to start Plaid with one of my best friends Zach, write its first lines of code my senior year of college, learn how to maintain conviction and keep pushing despite seemingly infinite challenges, and even meet my wife through friends at a Plaid party!"
Hockey shared more details on the firm's creation during a visit to campus in April. Speaking as part of the Emory Entrepreneurship Summit, Hockey told of the sacrifices the cofounders willingly made in pursuit of creating something new.
"You should never start a business to make money," Hockey told the packed audience that included students, faculty and staff. "That never entered our consciousness. We were like, we're going to build something that's going to fail and then we're going down." They found the endeavor interesting, fun and different. "And we kind of fell in this hole of financial service."
People regularly rate financial stress as the largest stress point in their life, more so than health. "Yet nobody's ever said, 'Oh my God, the bank changed my life.' And we wanted to change that."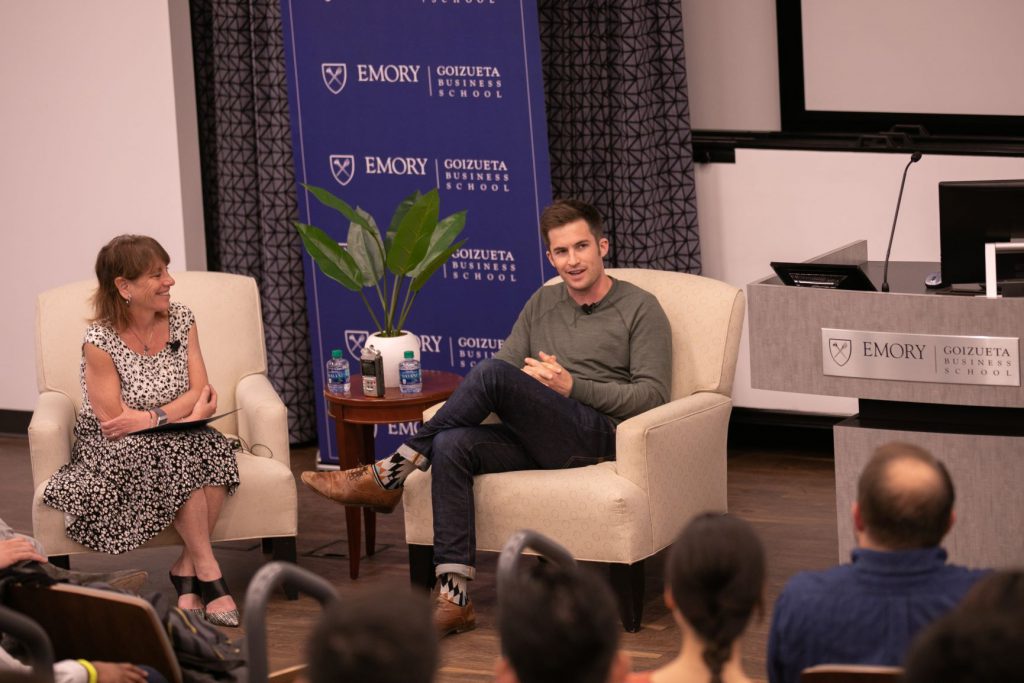 For would-be entrepreneurs, he offered this insight, "one tactical piece of advice I'd give is to work at a startup before you start a business. You don't have to, but I think the most successful entrepreneurs have … it enables you to move so much quicker once you're actually the one starting a business."
To top off 2019, Hockey was among the 100 individuals honored with profiles on GoizuetaBeyond.com. As part of the centennial celebration of Emory's Goizueta Business School, the individuals selected illustrate how grit, passion and inspiration embody the school's culture and contribute to its success.
For more, visit this profile written on Hockey for GoizuetaBeyond.com.