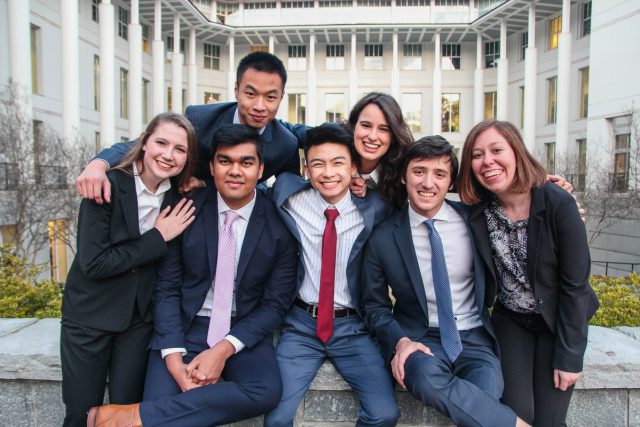 As the COVID-19 global pandemic wreaked havoc on small businesses across the world, Goizueta students stepped up to the challenge to share expertise and resources with Atlanta-area ventures in need of "new normal" solutions to operate during a near economic shutdown.
Undergraduate students of EIIG investing in small businesses with big impact
Through loan forbearance, digital transformation consulting, strategic analysis, and general support, Emory Impact Investing Group (EIIG) has energized microbusinesses during unprecedented economic turbulence. As Emory's only undergraduate impact investing organization, "the EIIG mission is to close the microbusiness gap by providing short-term debt investments to entrepreneurs in the Atlanta community," said Christopher Kusumonegoro 22BBA, the group's CEO. "The COVID-19 pandemic has severely impacted the small business community and our organization supports our entrepreneurs to mitigate the impact of this crisis."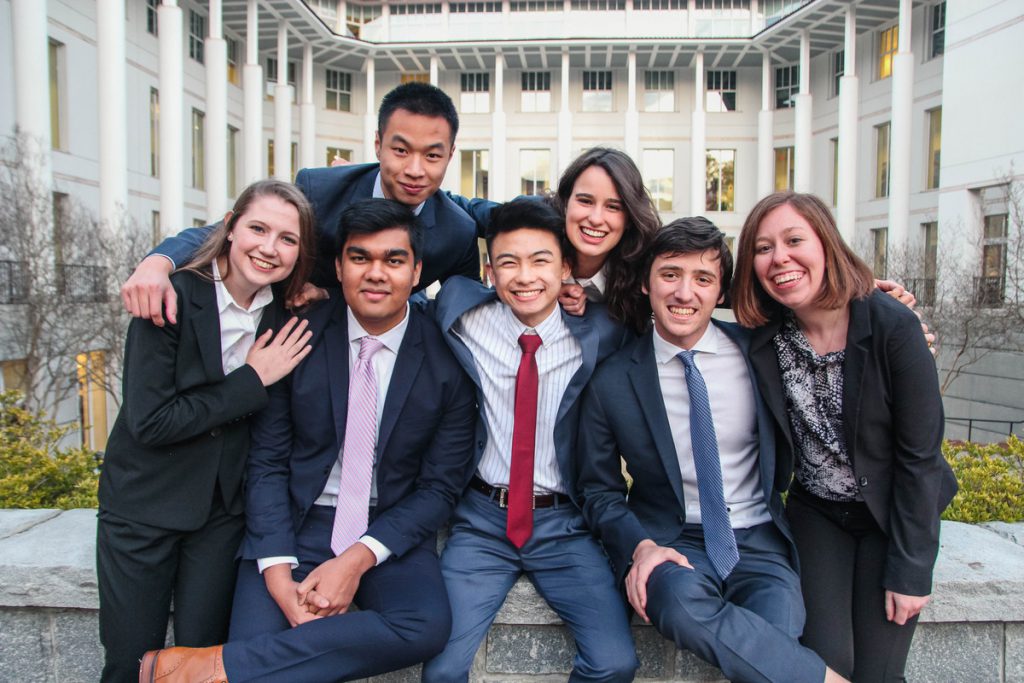 With 35 student executive board members and analysts on the global team, "EIIG supports a current loan portfolio of six exceptional entrepreneurs who run socially impactful businesses and exist in low-income neighborhoods in Atlanta," Kusumonegoro explained. A diverse board of advisors and credit committee also join forces with a strong Goizueta alumni community to propel EIIG's mission.
The economic slowdown in Georgia strained entrepreneurs as they restructured operations to accommodate new restrictions. Working with Doris Mukangu at Johari Africa, Kevin Rodgers at SHWAXX Laboratories, LLC, Johari Soward at My eSteam Kits, Tangie Wilson at Simply Doyenne Organic Juices, Terri Nichelle-Bradley at Brown Toy Box, and Carla Bailey at Carla's Boutik, "EIIG created a forbearance program until the end of 2020, creating a flexible repayment program that has no additional interest charges or accruals."
The Emory Impact Essentials Series uses student research to educate the community on important topics surrounding microbusinesses and impact investing.
The cumulative impact of EIIG's efforts is substantial. The group shares its results in the Spring 2020 Impact Report.
MBA students respond to needs of small businesses by forming pro bono consultancy
Ponce & Friends is an Atlanta-based management consulting group founded by Danni El Tayeb 21MBA with the help of Shirley Gao 20MBA/MPH, Monica Rivas 21MBA, Gillian Mattheson 21MBA and Talia Carlson 21BBA, to offer pro bono services to small businesses that have been impacted by COVID-19. As El Tayeb noted in an interview for The Consortium, "It's a pro bono organization, so all of the people staffed across projects are students, and from a social impact perspective, it serves two purposes: On one end, we're serving some of those small businesses in our community that have been affected by the virus, but on the other end, we're also staffing those projects with students who have either lost internships or had their job offers deferred to 2021. We're looking to have a double-edged impact."
"We use our combined expertise to help our community survive and thrive throughout these tumultuous times," said El Tayeb. "Between now and August, Ponce & Friends will take on pro bono cases with entrepreneurs and small businesses across all industries to work through creative strategies across product and marketing, digital transformation, and supply chain."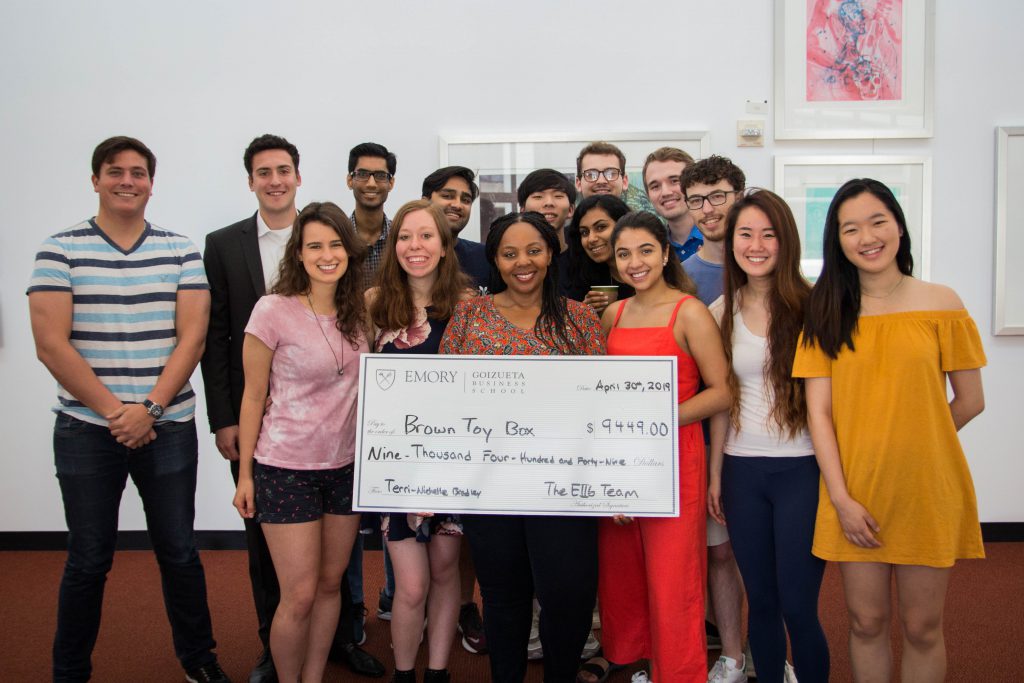 In partnership with EIIG members and Goizueta's Start:ME Accelerator Program, Ponce & Friends volunteer consultants support Clarkston-based businesses Sweet Sweet Syria and Chow Club.
EvMBA class of 2020 dedicates class gift to small business support
An Emory Momentum campaign was launched to provide small business resilience support to Start:ME alumni ventures now and over the next year as they enact COVID-19 continuity plans.
With a successful finish, the Momentum campaign raised a grand total of $16,395 with more than half of the funds coming from the generous gifts of the EvMBA Class of 2020.
Led by Adriana Douglas 20 EvMBA, her graduating class donated a gift to the Start:ME Covid-19 Resilience Fund. Funds will be leveraged by Start:ME to support emergency grants and other COVID-19 support efforts for 250+ Start:ME alumni.
Brian Goebel, director of Start:ME shared, "We are off and running on our COVID-19 support which has already included a series of events including virtual founders circle along with the purchase and deployment of loaned Chromebooks," he said. "With your support, we will continue to push forward in helping the small businesses remain resilient through emergency continuity grants, traditional business transition to online sales support, special learning and expert advisory sessions, and more."
About Emory Impact Investing Group:
EIIG was inspired by Goizueta Professor of Organization & Management Peter Roberts' study of microbusiness gaps in low-income neighborhoods. Roberts' research became the guiding principles of EIIG. In December 2014, EIIG closed its first fundraising round to impact Atlanta-area microbusinesses. Aligning with the Start:ME and other Atlanta-based accelerators, the group has since disbursed loans to nine entrepreneurs, engaged with hundreds of Emory students, and raised over $100,000 for the purpose of closing the microbusiness gap in Atlanta.