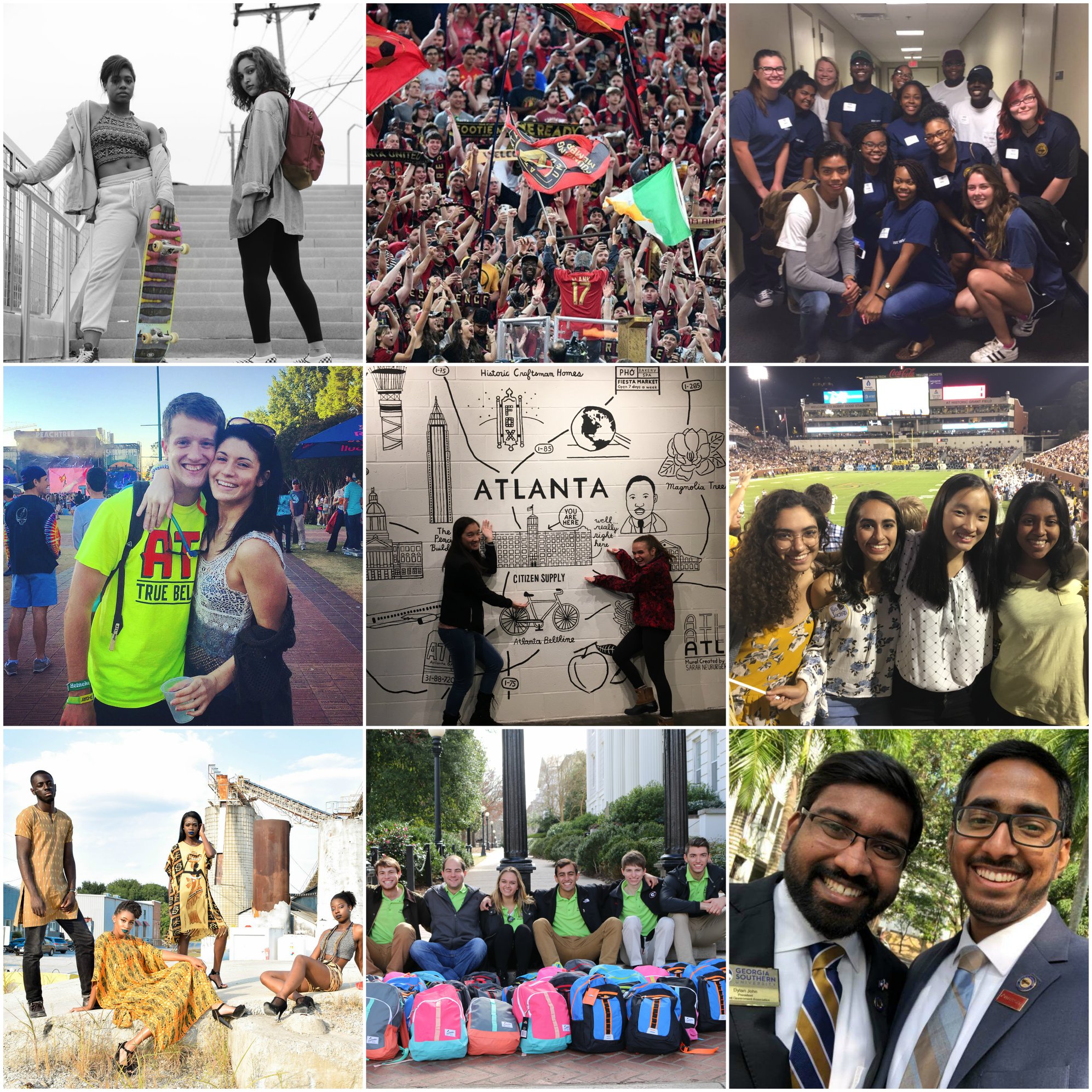 For the past several months, Amazon has been the topic of conversation for most Atlanta residents.
After Atlanta landed on the top 20 finalists list for Amazon's second headquarters, the city has been buzzing with conversation about the new "HQ2," a $5-billion project creating approximately 50,000 jobs.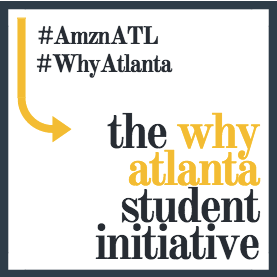 Like the other 19 cities, Atlanta is putting together a new proposal for Amazon to sway the online-shopping mega giant to move to Georgia.
To help with the proposal, Goizueta undergraduate students have taken charge and are leading the way to give a firsthand look at what it's like to live in Atlanta from the perspective of millennials and college students.
"We were looking at Amazon's HQ2 process, and we had an idea to involve millennials, college students and young professionals because we noticed that Amazon was looking for millennial workforce and culture in each city," Georgia Kossoff 18BBA said. "We wanted to give Amazon's desired workforce a voice in this process".
Kossoff, Sanjay Velappan 18BBA, Grace Cleland 18BBA and Anshuman Parikh 18BBA launched "The Why Atlanta Student Initiative" and began working with BBA Program Director Andrea Hershatter who put them in touch with Atlanta Chief Operating Officer Dan Gordon. The team met with and presented their ideas to Invest Atlanta, the city's economic development authority and the group that put together the original pitch for Amazon's HQ2.
The team's idea is made up of three parts:
A video competition giving students an opportunity to create an original video showing what they love about Atlanta
A survey similar to the video idea but in written form
A social media component consisting of the hashtag campaign called #WhyAtlanta
"We strongly believe that we, as the future workforce of the city, deserve to have a say on how Amazon perceives this state," Velappan said. "People, especially those not from Atlanta, have a very skewed perception of Atlanta, and I strongly believe we deserve to have a say on how people, not just Amazon, perceive the city."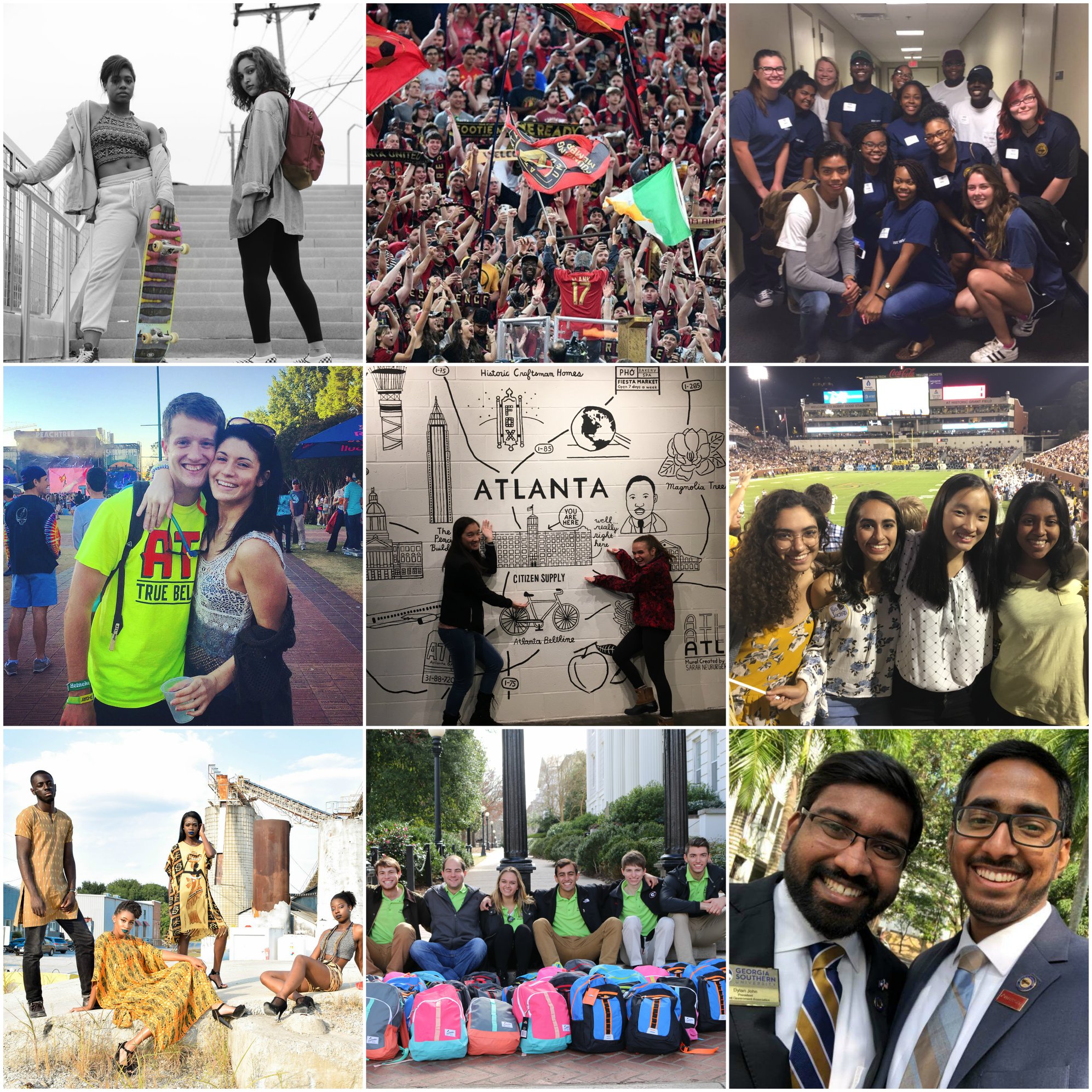 With the approval of Invest Atlanta to move forward, the team ran their ideas through the Georgia Department of Economic Development, a group working hand-in-hand with Invest Atlanta and taking on the next step in the proposal process.
"We worked with them, created a marketing strategy and defined our goals for the project very clearly," Kossoff said.
During that week of development, the students wanted to reach outside the walls of Emory. The team engaged with student ambassadors from 10 different universities across Georgia to help spread the word of the initiative.
"Students, especially college students, want to be heard and want to participate in initiatives such as this one," Velappan said. "We typically think students are not interested in getting involved in these types of initiatives and would prefer to leave it to the state teams to accomplish them. But the amount of responses we have gotten show that college students, particularly in Atlanta, want to get involved and want to be heard."
The campaign launched at the end of February and ran through March 19, allowing time for dozens of responses to be submitted. The surveys and videos will be compiled into a final presentation which will be shown to the proposal teams.
"It's been amazing to see the love that students from across Georgia have for Atlanta and the drive they have shown to help propel this city forward," Parikh said.
All four members of the team have decided to stay in Atlanta after graduation, which was decided before they become involved in this process.
"Atlanta is such an incredible city for young people, and it's exciting for me to see so many of my peers decisively choose to stay here after graduation," Cleland said. "This is a city that supports its millennials — there is an emphasis on being 'part of something' here that is unmatched elsewhere."