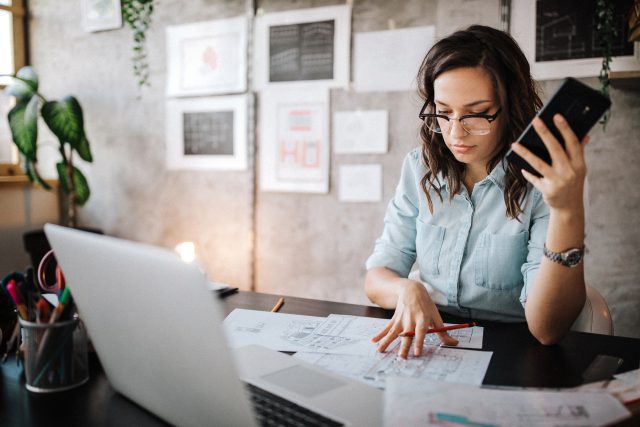 When the COVID-19 pandemic led countries all over the world to lock down their economies in early 2020, there was an unprecedented global shift to teleworking in white collar sectors. A trend that had been gathering traction was suddenly and exponentially accelerated and many of the world's largest corporations, Google and Facebook among them, have announced plans allowing employees to work from home well into 2021 or indefinitely.
Remote working not only appears to work, but it appears to have a number of advantages—savings in office maintenance costs and time spent commuting, not to mention enabling organizations to safeguard productivity when there's a major shock or crisis. But is it all good news? Or good news for all?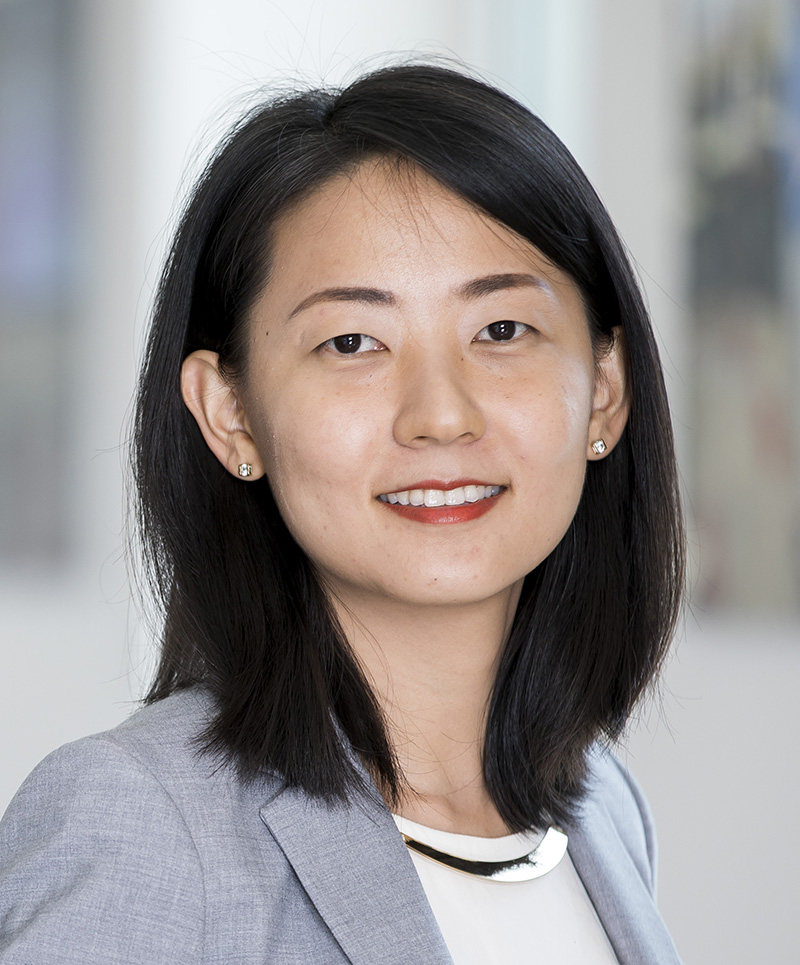 A new paper by Ruomeng Cui, assistant professor of information systems and operations management at Emory's Goizueta Business School, reveals an important drop in the productivity of female academics around the world in the wake of the COVID-19 lockdowns. In fact, in the ten weeks following the initial lockdown in the United States, their productivity fell by a stunning 13.9 percent relative to that of male colleagues. And it's likely to do with the disproportionate burden of responsibility for household needs and childcare that persistently falls on women, Cui said.
"We know that gender inequality persists both in the workplace and at home, and we were curious to see how the lockdown scenario would attenuate or exacerbate the situation for women," Cui said.
Anecdotal evidence from her own field—academia—showed that in the weeks following the stay at home mandate in March, there was an upswing of around 20 to 30 percent of papers submitted to journals. However, the overwhelming majority of these were being authored by men.
Intrigued, Cui teamed up with Goizueta doctoral student Hao Ding and Feng Zhu from Harvard Business School to conduct a systematic study of female academics' productivity and output during this period.
"We knew that the lockdown had disrupted life for everyone, including academics. With schools and kindergartens closed and people taking care of work and household obligations at home, we intuited that women would be affected more than men as they are disproportionately burdened with domestic and childcare duties," Cui said. For female academics this would theoretically be particularly acute, as the critical thinking that goes into research calls for quiet, interruption-free environments.
To put this to the test, Cui and her co-authors created a large data set covering all the new social science research papers produced by men and women, across 18 disciplines and submitted to SSRN, a research repository, between December 2018 to May 2019 and then from December 2019 to May 2020.
From this set, they were able to extract information on titles, authors' names, affiliations, and addresses to identify their countries and institutions, as well as faculty pages to distinguish between men and women. In total they collected just under 43,000 papers written by more than 76,000 authors in 25 countries.
Looking at the data, Cui and her colleagues were able to compute the total number of papers produced by male and female academics each week and then compare the productivity of both before and after the start of the lockdown.
Prior to the pandemic, the 2019 period showed no significant changes in productivity in either gender. But in the 10 weeks following the shock of lockdown, a clear gap emerges between men and women, with female academics' productivity falling by just under 14 percent in comparison to their male colleagues. Interestingly the effect was more pronounced in top-ranked research universities. This is likely because top schools require faculty to publish research as the primary requisite for promotion, so men would be motivated to continue authoring papers before and after the lockdown.
These findings lend solid, empirical clout to the notion that women do take a hit to productivity when care and work time are reorganized, Cui noted.
"We see clearly that women are producing less work as a consequence of working from home. In the field of academia, that has huge implications as achieving a permanent position, or tenure, is generally linked to your research output," she said. "So, there is a serious fairness issue there. If women are producing less because the burden of household responsibility is greater for them than for men, then you're likely to see fewer female academics get tenure through no fault of their own." Indeed, one of the other findings of the study shows that while productivity fell, the quality of female-authored research measured by downloads and citations did not.
Then there's the issue of teleworking and gender. With a significant proportion of the world's white-collar organizations still working from home and unlikely to head back to the office any time soon—and as many schools and childcare facilities remain closed due to the pandemic—Cui is concerned that productivity as a measure of value and a marker of success might mean the odds are further stacked against women. And not just in academia.
"We looked at universities in particular, but our findings can really be externalized to any other industry because the underlying issues here are universal. So, with remote working becoming normalized, I think there's a real onus on organizations of every type to think about how to mitigate these unintended consequences," she said. "There needs to be more thought about how we measure value or potential of employees."
Cui calls for organizations and institutions to consider these factors when they evaluate male and female workers in the present context and looking to the future. Among the kinds of proactive moves they might consider are to make training programs for male and female employees that explore fairness and encourage a more even distribution of responsibility in the home and for children.
"There's nothing to be gained in prioritizing productivity as a tool for evaluation and just giving women more time, say, to produce as much," Cui warned. "You're just left with the same scenario of women doing more than their fair share. Solving this issue is really much more about being aware of it, getting educated about it, and changing your mindset."