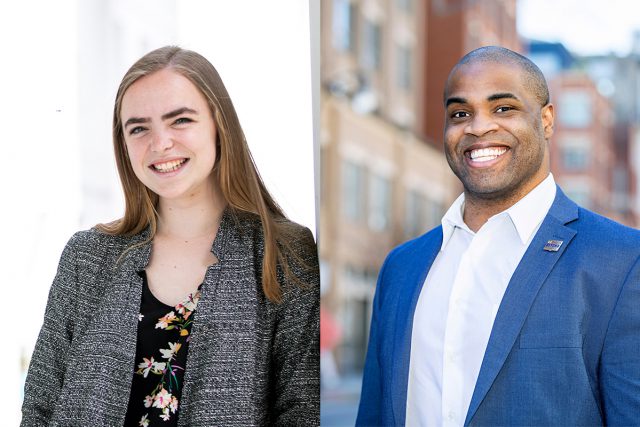 The Goizueta Business School today announced the winners of its prestigious Roberto C. Goizueta Award for Leadership. Selected for the honor are Lori Steffel 21BBA, a finance student with concentrations in marketing, strategy, and management consulting, and Willie Sullivan 21MBA, racial justice advocate and MBA recipient with a concentration in organization & management.
The Roberto C. Goizueta Award for Leadership is the highest honor given to a student graduating from Goizueta Business School. Funded by The Goizueta Foundation, it is presented annually to two graduating Goizueta Business School students—one BBA and one MBA—who during their time at school have embodied the values and leadership qualities exhibited by Mr. Goizueta. Candidates are evaluated based on key criteria including: a love of learning, inspirational leadership, creative thinking, courage and commitment, transparency and trust, and excellence and integrity. Each honoree receives a $25,000 award and identifies the faculty or staff member at Goizueta who had the greatest impact on them during their time as a student. The faculty or staff members selected each receive a $5,000 honorarium.
"At Goizueta, we are preparing principled leaders to have a positive influence on business and society," said Karen Sedatole, Interim John H. Harland Dean of the Goizueta Business School. "Students like Lori and Willie are shining examples of our core values in action. We value our partnership with The Goizueta Foundation and their unwavering support of convening the brightest minds to solve the world's biggest problems."
"We are honored to support this important award," said Olga Goizueta Rawls, board chair and chief executive officer of The Goizueta Foundation. "I congratulate Lori and Willie on receiving the Roberto C. Goizueta Award for Leadership and on their many important contributions to the Goizueta Business School community and their peers, which have also helped to bring recognition to the school and its programs."
Meet Lori Steffel 21BBA: Student Government President, Community Changemaker, and Teaching Assistant
With a deep commitment to scholarship and community, Lori Steffel maintained high honors during the COVID-19 pandemic while also serving as the Emory University Student Government Association president, overseeing four divisional councils, managing a $1.4 million budget, and balancing numerous campus leadership responsibilities. Steffel was also the lead teaching assistant for two core classes in the undergraduate curriculum: Strategic Management and Business Law.
Among her many achievements, Steffel created an Undergraduate Student Leadership Council, initiated the Student Artisan Market and Emory Food Security Fund, co-launched the Emory Votes Initiative, and created a Transportation Committee to evaluate making shuttle routes more responsive to student needs during the pandemic.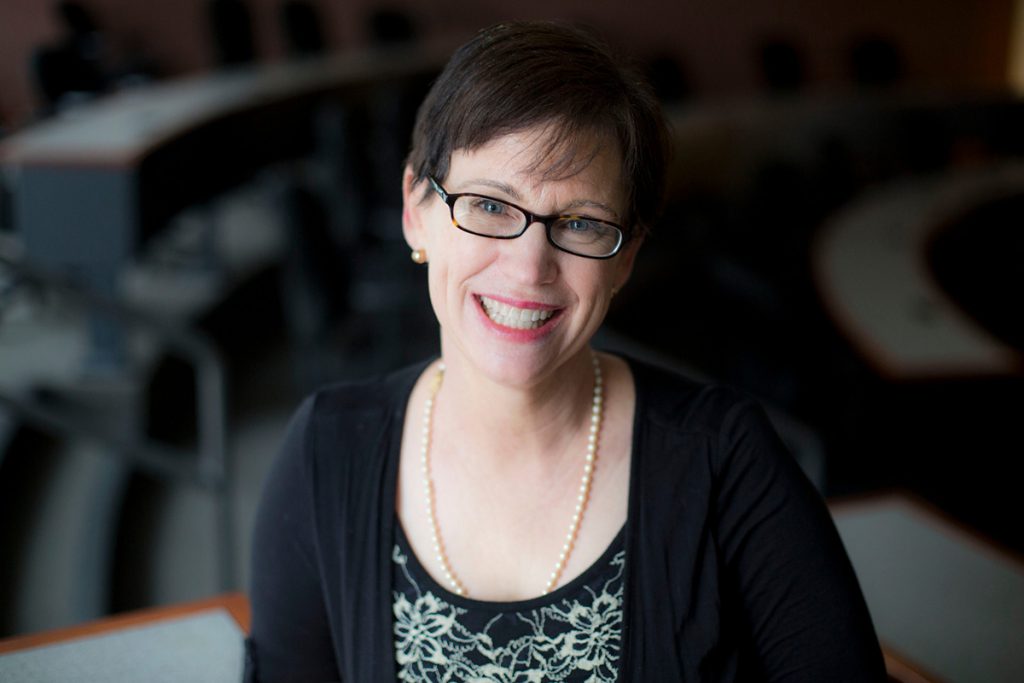 Steffel's fellow BBA seniors and peer leaders wrote, "It is hard to find someone at Emory who Lori does not know or who has not been touched by her intellect and kindness. During her tenure as SGA President, she has been a fearless advocate for students and the Emory community."
Inspired by her mentor and Professor in the Practice of Business Law Allison Burdette, Steffel praised the educator for whom she has been a teaching assistant. "She weaves her students' lives into class examples to help us remember the content, and she also takes an interest in us beyond the classroom," Steffel wrote of Burdette. "All of this becomes even more impressive when you factor into account that she teaches every single student in the business school; her ability to connect with and support students is unmatched."
Meet Willie Sullivan 21MBA: A Powerful Voice for Justice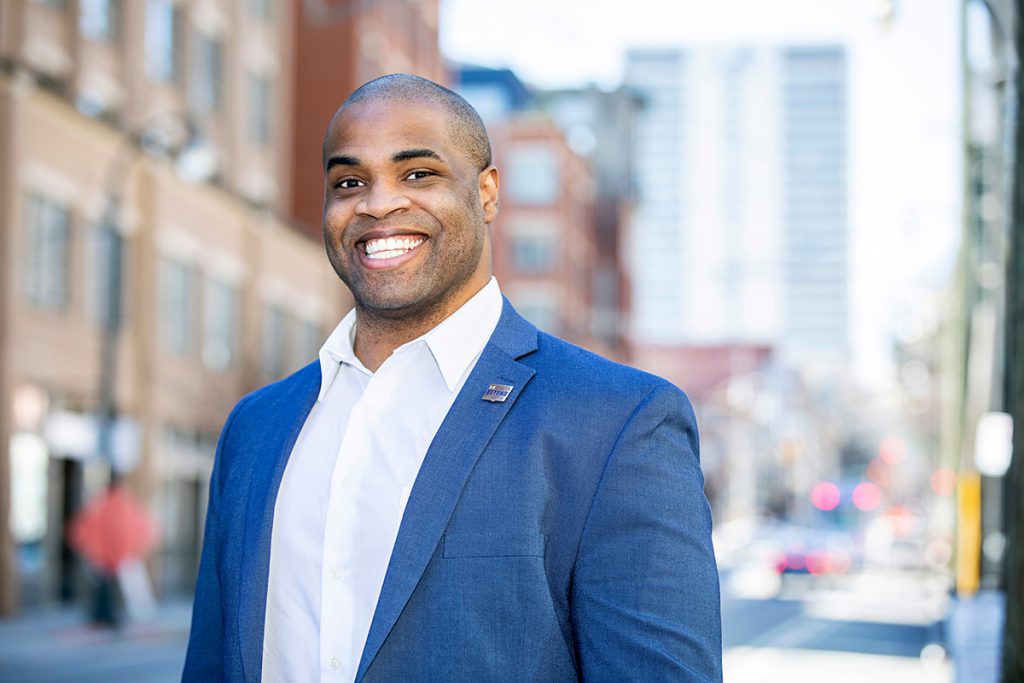 For opera singer Willie Sullivan, portraying the role of Alfredo in the Verdi opera "La Traviata" was both moving and powerful. With his rich tenor voice, he imbued awe within a hushed audience that savored his every note.
At that moment in his life, Sullivan could have no idea that he would graduate as a National Black MBA Scholar of Goizueta Business School's Class of 2021, where his powerful voice would once again become the instrument for inspiring emotional response — this time in the realm of racial justice.
Ever conscious of how classroom learning can translate into real-world impact, Willie Sullivan, along with Goizueta leaders and classmates, conceived of, envisioned, and managed the execution of the inaugural John R. Lewis Racial Justice Case Competition. The competition inspired over 500 students from more than 50 universities and leading businesses including Walmart, HP, Johnson & Johnson, Truist Bank, Salesforce, and The Southern Company to create innovative and actionable racial justice initiatives for those companies.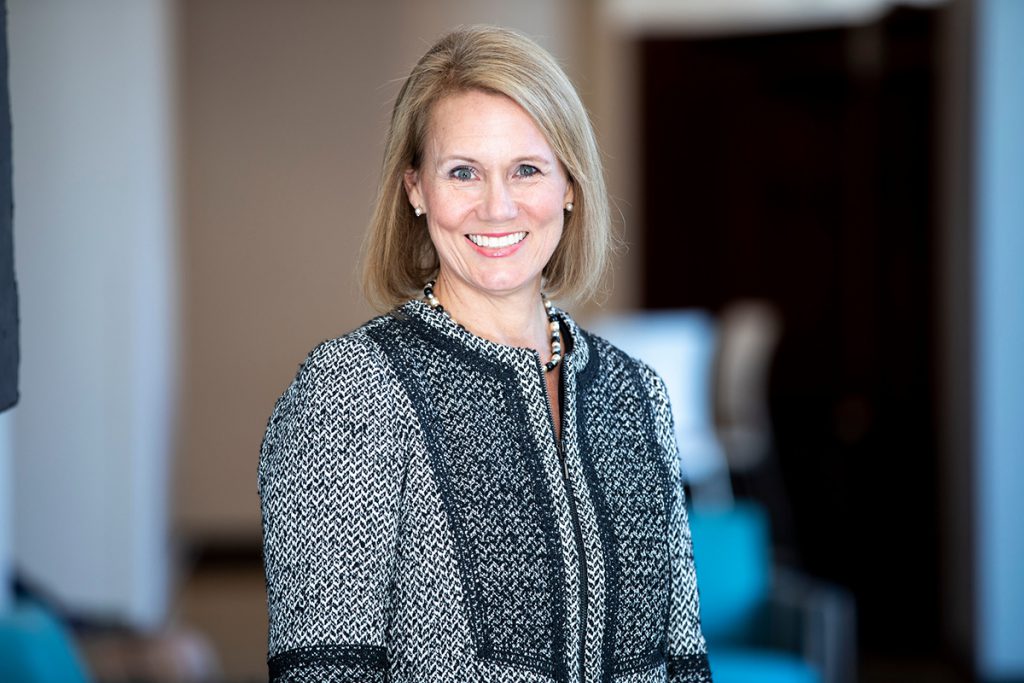 Associate Dean for Goizueta IMPACT Lynne Segall noted, "After hearing Willie talk about his vision, it was impossible for anyone to say no."
Sullivan also received the Fall 2020 MBA Core Values award for Courage. In February, he was honored with the Leaders in Corporate Citizenship "Rising Star" Award" by the Atlanta Business Chronicle.
"As I have often said, real societal change is hard," Sullivan noted. "It takes people showing up over and over again, even when the camera crews and media have moved on. It takes showing up when you are tired, stressed, or dealing with other issues."
For her passionate support of the John Lewis Case Competition, Sullivan recognized Segall as the faculty member who most influenced his Goizueta journey. "Professor Segall stayed committed to this competition through family commitments, a large course load, and being an active member of her civic community," he said. "I am still surprised with how much she is able to accomplish. I don't even question it. I am just thankful she came into my life when she did in order to make my vision a reality, and to continue the work of John Lewis, Martin Luther King, and so many others for racial equality."
Learn more about the critical work of The Goizueta Foundation to inspire motivated young people to learn and succeed. Find out how The Roberto C. Goizueta Business & Society Institute is transforming business to solve society's challenges through cutting-edge research, innovative programming, and principled leadership.