Every second, businesses amass huge amounts of data that can become overwhelming, and that's a pain point that Angela Tracy Guevarra 22BBA/MSBA loves to solve.
I've learned how to analyze terabytes of data, tell a story out of it, and take actionable insights. I love that it is not limited to just any industry, but offers value to any business, and empowers management to correct decision making. All of us benefit from people with degrees in business analytics.

Angela Tracy Guevarra 22BBA/MSBA
Two distinct Emory degrees were not in her plan when she arrived on campus as an undergraduate. "I was very set on pursuing an accounting degree, completing the master of professional accounting program, and getting a CPA license," she said. But quantitative sciences (QSS) courses at Emory College inspired her to apply QSS methods and theories to what she was learning in business.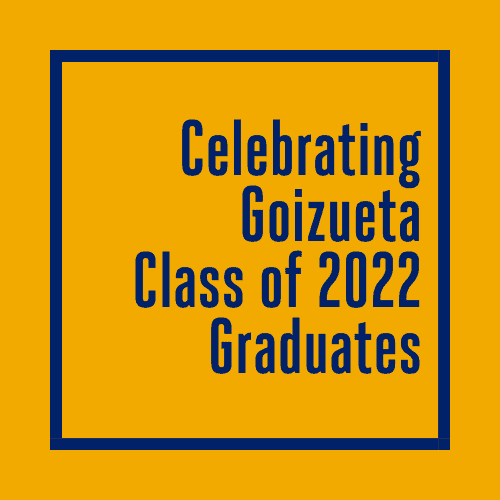 It was a short, natural step from her QSS/BBA double major to the MS in Business Analytics (MSBA) program. "I knew that I wanted to further learn about that intersection of data science and business," Guevarra said. "The rest was history that led me to where I am today!"
Three aspects of the MSBA program made her year memorable: supportive faculty members, a meaningful capstone program, and a close-knit cohort.
"They are intellectually curious people who created a great learning environment to return to after a long time of virtual classes," Guevarra said. "I especially thank my spring teammates Paakhi Srivastava 20Ox 22BBA/MSBA, Santiago Suarez 22MSBA and Jent Lapalm 22MSBA; my constant collaborator Michelle Wan 22BBA/MSBA, and alumnae Neha Bansal 17C 21MSBA and Julie Wang 20BBA/MSBA, my biggest cheerleaders throughout this rigorous program."
Under recruitment currently, Guevarra hopes to work as a data scientist or data analyst in Atlanta or her hometown of Chicago. Connect with her on LinkedIn to check out her unfolding story.
The MS in Business Analytics is a ten-month immersive degree program designed to create leaders who draw insights from data and implement creative strategy and planning to propel business forward. Learn more today.
This May, hundreds of Goizueta graduates will walk out of our doors ready for the workforce. Learn more about the celebration and register for Goizueta's Commencement activities. Continue to check out the stories of our amazing students all month long.