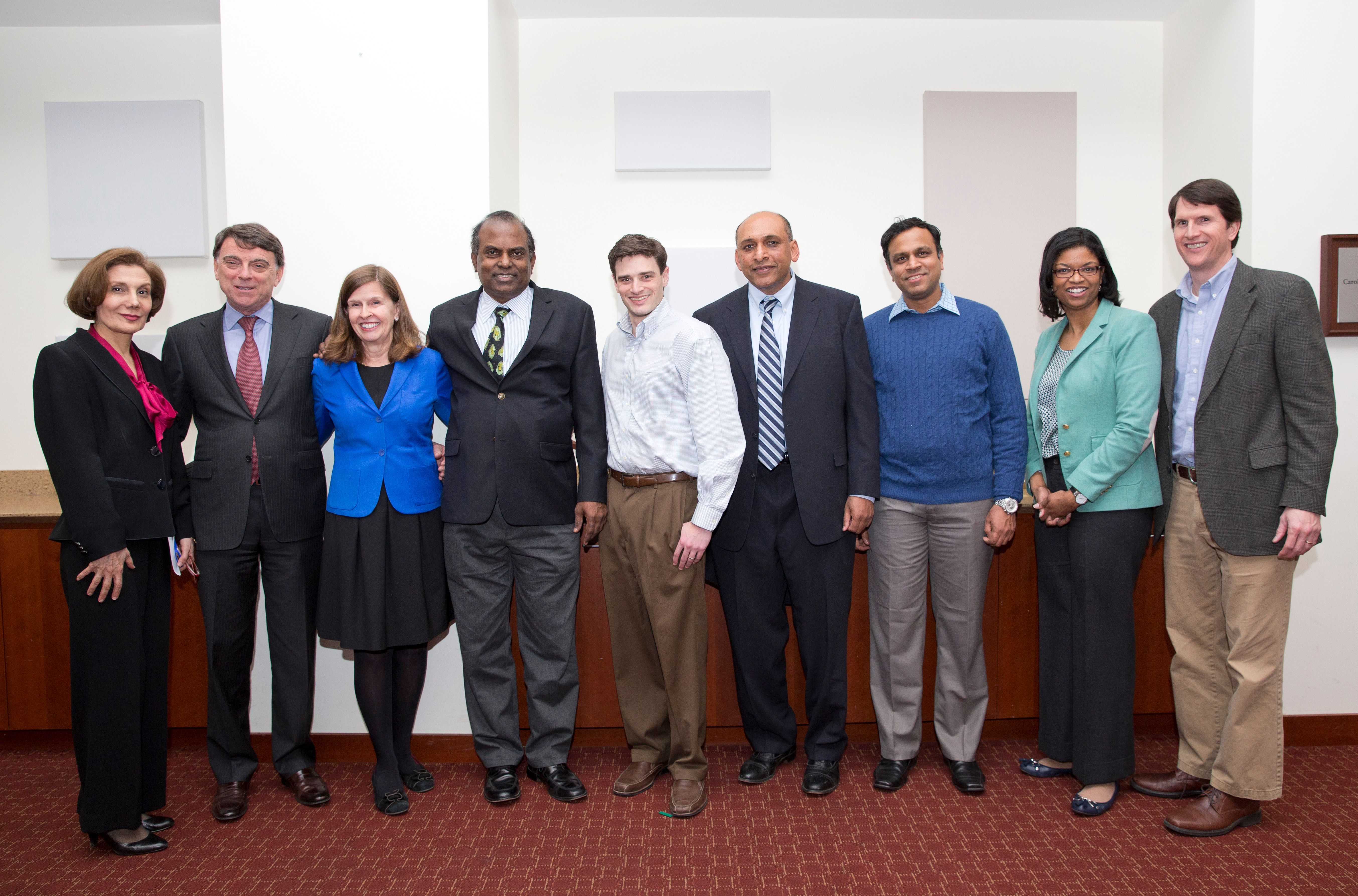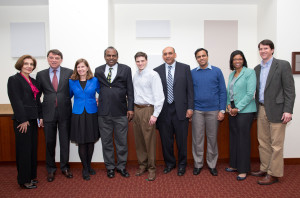 The Goizueta Foundation has launched a year-long celebration of the PhD program's tenth anniversary. The opening event, "A Decade of Doctoral Education," brought together program alumni, faculty, school officials, current PhD students, and Tom Robertson, who spearheaded the creation of Goizueta's doctoral program during his tenure as dean (1998–2004). The celebration included an afternoon of talks and a program update by Anand Swaminathan, associate dean of the PhD program.
One presenting alum, Russell Jame 10PhD, assistant professor of finance at the University of Kentucky, described his research with Clifton Green, associate professor of finance, and their subsequent co-authorship of an article as "a career turning point." Jame is one of several alumni who continue to collaborate with their former advisors.
Since the program's inception, over 45 students have earned Goizueta PhD's. Of those graduates, 43 hold academic jobs, and in 2012 two received tenure: Jerry Kane 06PhD (Boston College) and Kapil Tuli 06PhD (Singapore Management). Goizueta currently has 41 students in the program, 5 of whom recently received a $1,000 Sheth Fellowship to support their doctoral research. Recipients of the annual fellowships, which are funded by the Madhuri and Jagdish Sheth Foundation, were fêted at an awards reception in late March.
In addition to the decennial opening event, the doctoral program hosted a forum in November sponsored by DocNet, a global consortium of nearly 100 business doctoral programs. Attendees numbered over 150 and included representatives of Harvard, MIT, Stanford, University of Chicago, and Washington University.
—Allison Sherrifs