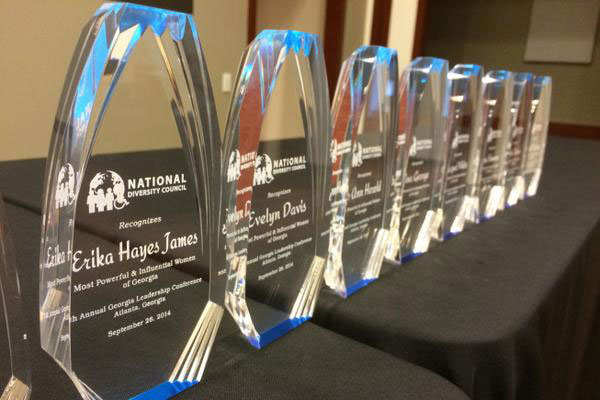 Dean Erika James was honored recently by the National Diversity Council, which named her one of the area's most powerful and influential women.
The award was presented at the fifth annual Georgia Leadership Conference hosted at Goizueta Business School on Sept. 26.
Similar diversity events from the National Diversity Council take place around the country and have been keynoted by retired Army General and Secretary of State Colin Powell among other notable figures.
Awards are given annually, according to the diversity council, for individuals "who have had achievements include leadership excellence, have made contributions in their field, have financial influence, committed to ethics and [made] impacts in the community."