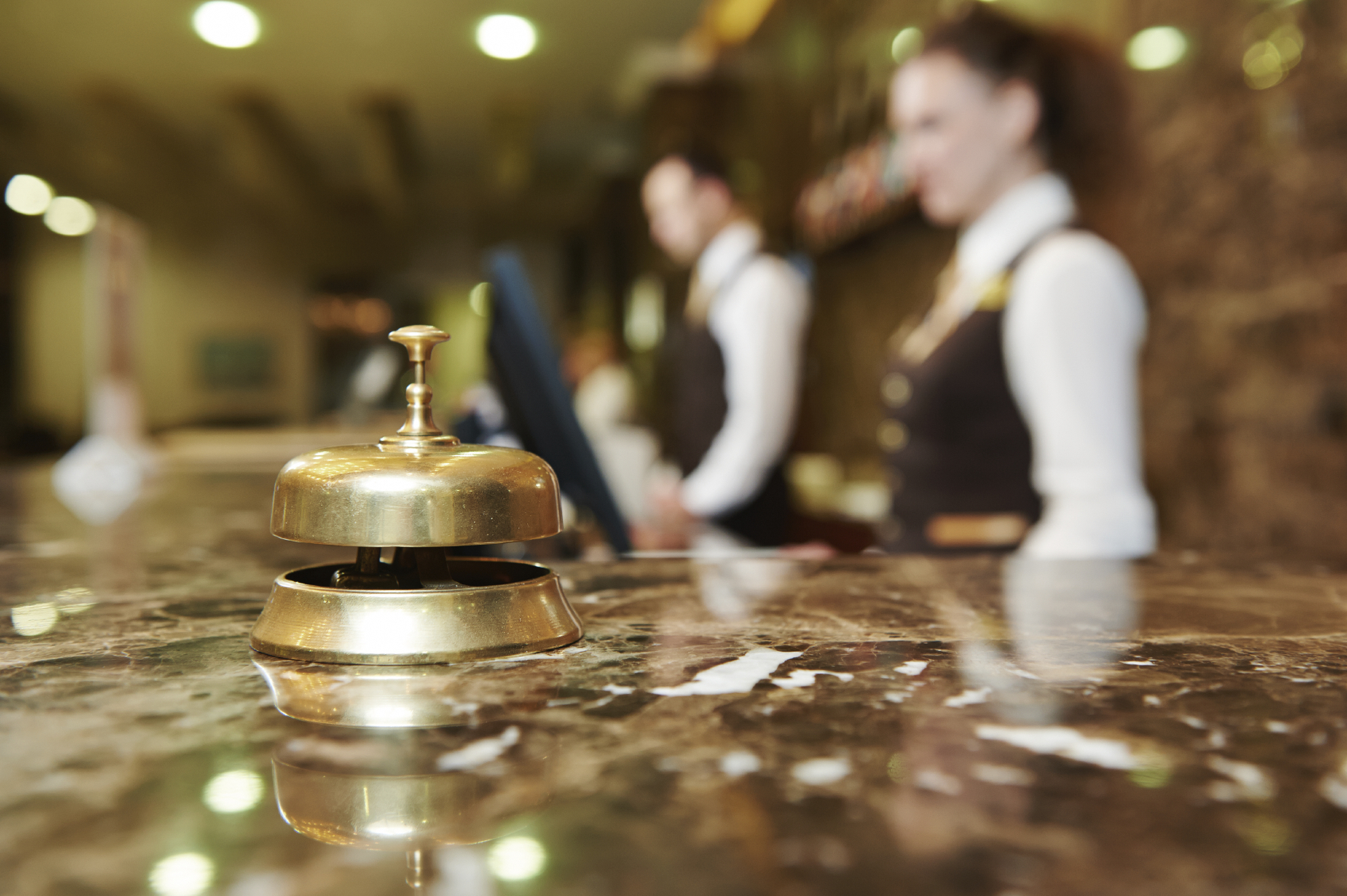 Atlanta is a city built on transportation and logistics.
The city was founded in the mid-19th century as a hub for railroads. Today, transportation remains central to the city and the region's economy, with Hartsfield-Jackson International Airport ranking among the world's busiest. A major employer, companies such as Delta Airlines are headquartered here.
Growing up around the airport to support that industry has been a vibrant hotel and convention business. Conveniently, Atlanta has warm weather and the state has built facilities such as the Georgia Dome and the Georgia World Congress Center to accommodate visitors.
According to the Atlanta Convention and Visitors Bureau, the area attracted 45 million visitors in 2013, up seven percent from 2012. Of those 45 million, 24.4 million stayed overnight — a five percent increase from the year before.
Inc. magazine recently reported the hotel industry is at its most profitable since the Great Recession, with a net profit margin of seven percent. That is up from negative 6.2 percent in 2009.
This is good news for Atlanta.
Last year, the Marriott Marquis sold for $293 million, a profit increase of more than $30 million from its sale in 1998. In Buckhead, at the intersection of Peachtree and Wieuca Roads next to Phipps Plaza, Aloft Hotel is building a luxury hotel on 1.7 acres — the first new hotel to be built in the city since the recession.
In April of this year, Aloft opened its first hotel in Atlanta, at 300 Spring Street in the downtown area. The building was formerly a Days Inn but, according to the Atlanta Business Chronicle, Banyan Investment Group, in a partnership with DeBartolo Development LLC, put $25 million into renovating it.
Aloft, part of the Starwood brand, plans to place four hotels in the metro area.
Two Goizueta professors, Sandy Jap and T.I. Kim, are conducting research on similar scenarios. The research involves an Iowa law, the only one of its kind, that protects franchisees against a franchiser saturating its market. Formally known as the Iowa Franchise Act (1992), it allows only one hotel per brand within a specified radius.
Kim said that "encroachment" as legally defined by the U.S. Department of Justice is "another franchisee operating under the same logo and same trademark" within the specified area.
"If it's too close to another location and owned by a different franchisee owner, then it is considered illegal," Kim said.
He and Jap are in the process of writing their paper, which they hope will be complete in November. "Iowa is the only state that enforces it. There have been a lot of lawsuits around that area. Obviously, if you're a franchisee, you're unhappy if headquarters decides to put another near your business."
Kim said the research's focus is on the hypothetical of whether the same law existed in other markets.
"Let's say [the law] gets extended to a big market like Los Angeles or New York," he said. "That actually might have different implications. For instance, instead of having the same brands, the [franchiser] might utilize other brands that they have. Like Marriott, if they had two Residence Inns. Now, if one is a Residence Inn maybe the other is a Marriott. It also affects customers because it might affect the price competition so that's where we are going. We have the models done."
Kim also said he and Jap are looking at how extending such a law to other markets would impact customers. In markets with two of the same brand hotels within a competing area, customers might benefit from lower prices. However, customers could lose out if such a law went into effect, thereby limiting the competition at a certain price point. Among the research's findings is that encroaching on luxury hotels costs about 11 times more compared with economy hotels (as averaged across the United States).
Kim said while the research is being conducted on the hotel industry, it could have implications for other franchises such as fast food restaurants and gas stations.
About Sandy Jap
Sandy Jap's research focuses on the development and management of interorganizational relationships such as how to create and manage strategic alliances over time, how to balance their risks and rewards, and how to share the payoffs of close collaborations. These efforts have been conducted in a number of industries, including the aerospace, automotive, chemical, petroleum, and consumer product industries. The results of this work have been published in a variety of books and journals, including: the Journal of Marketing Research, the Journal of Marketing, Marketing Science, Management Science, Organization Science, Sloan Management Review, and a wide array of special issues. She is an Editorial Board Member of the Journal of Marketing Research, and Marketing Letters, and is an Area Editor for the International Journal of Research in Marketing. More recently, she was named a Dean's Term Chair Professor in 2009 and given the Lou Stern Award 2007 for the article in marketing channels and distribution with the greatest impact on the field three to eight years after publication. In 2003, she was named one of the top twenty "potential leaders of the next generation of marketing academics" by the Marketing Science Institute and in 2004 she was given the title of Caldwell Research Fellow, an internal award for research excellence.
About T.I. Kim
Tongil "TI" Kim joined the Goizueta Business School faculty in 2013. He holds a PhD in Business from Haas School of Business, University of California – Berkeley, a MS in Management Science from Stanford University, and a BAsc in engineering from Simon Fraser University. His research focuses on the development and application of structural models to understand market demand and supply, particularly in the context of franchising and public policy. His current research explores ways to quantify firm's unobservable service effort to consumers in vertical channels.