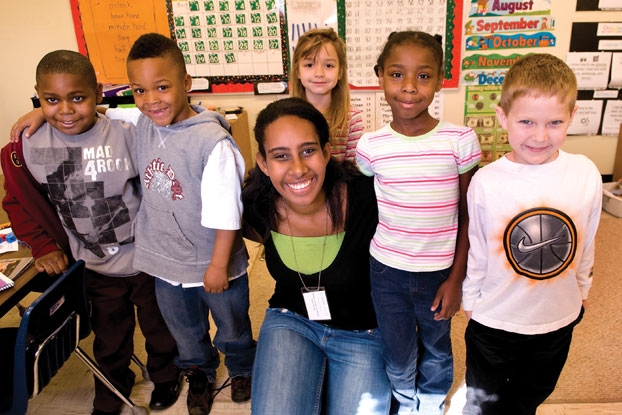 "Be the change you want to see in the world" is more than a platitude—for these Goizueta alums, it's a rallying cry. They're in the business of helping both local and global communities make strides toward financial sustainability. Read how three of Goizueta's growing band of crusaders for social enterprise leverage their research, leadership, and make-it-happen skills to support neighborhood revitalization and entrepreneurial ventures.
– Myra Thomas
[accordion]
[acc title="Brian Goebel 09MBA
Program Director, Social Enterprise @ Goizueta, Entrepreneur Accelerators"]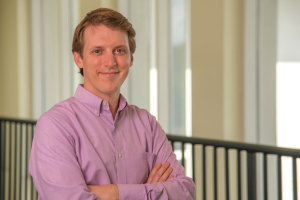 How do you define social enterprise, and what attracted you to the field?
I see social enterprise as an area where nonprofits, for-profits, and hybrid organizations can utilize market forces and business acumen to generate the revenues they need to create effective large-scale solutions. Finding solutions can be a bit wild and frustrating, but in the end it can also be very rewarding. I enjoy rallying people around the table to find new ways to work and form partnerships.
How does the Start Micro-Entrepreneur Accelerator Program (Start:ME) at Emory's Social Enterprise @ Goizueta work?
Start:ME is a 14-week accelerator program that helps promising micro-entrepreneurs in marginalized communities start or grow their business. We work in areas without much of a business ecosystem or entrepreneurial support. The program offers core business training and mentoring, as well as an investment of $30,000 in loans, to three of the fifteen ventures in the cohort. We've run two cohorts in Clarkston, GA, graduating 30 micro-entrepreneurs in the past two years. We're looking to expand to six more communities across Metro Atlanta in the next three years, including East Lake in 2015.
How do the principles of social enterprise play out in practical terms for the accelerator program?
Micro-entrepreneurs make local communities strong by providing income, local jobs, and valued products and services. Even if the businesses don't grow beyond three to four employees, they can still help make the community vibrant. It's all about people investing and spending money locally.
How are you building that momentum in other ways at Goizueta?
I started the Goizueta Nonprofit Consultants (GNC) program in 2008. A four-student team does pro-bono consulting work at one of five nonprofits in Atlanta, working alongside board members and senior staff at those organizations. I'm acting as an advisor to GNC today.
Can you describe your career trajectory, and how has that informed your work in social enterprise?
I came to Emory with a social service passion and experience working for the United Way of Metro Atlanta as their community builder, dealing with strategic partnerships. I worked in consulting for a few years after that. Deloitte helped me to understand how to manage change in an ambiguous environment. That's true in consulting, but it's also true in community development.
[/acc]
[acc title="Betty Tezera, 10OX, 12BBA
Community Development Manager, Index Accelerator"]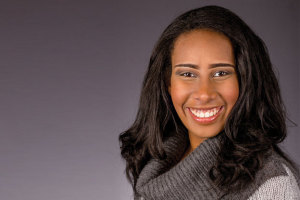 What led you to pursue a path in social enterprise?
I was interested in nonprofit work, and I volunteered for a number of organizations even before I started working in the nonprofit world. I really learned about social enterprise at Emory. I wanted to get the tactical skills to bring those ideas to life. My business school background helps with the work I do at IDEX and with putting a framework around social problems and processes. I love connecting people and helping people reach their potential, so working in social enterprise makes sense.
Can you explain how the IDEX Accelerator works, and how the organization selects people for its Global Fellowship Program?
Our program is designed around training and mentoring in social business modeling, resource mobilization, advocacy and outreach, and impact evaluation. There are about 25 fellows in each cohort in the six-month program. We mentor, train, and match the placements with a wide variety of social enterprise partners in India, where they work as part of the team.
We selectively recruit what we call our "social intrapreneurs" from all over the world. Most of the recruits come from the US and India, but we have applicants join us from all over the world. We're also looking to recruit in Europe, Latin America, and Asia. Candidates need a bachelor's degree, at least one to three years of experience in a professional organization, and a desire to tap into the social enterprise space.
Social enterprise is about people capital, and there are simply not enough people devoted to it. IDEX equips them with training and experience to eventually work in that space.
What is your role on the ground working for IDEX, and what is it like for a Marietta, GA, native to live and work in India?
I'm overseeing the program and making connections between our social enterprise partners, fellows, and alumni. It's exciting to work directly on the ground, learning about the diversity of social enterprise here.
It's been a pretty busy time for IDEX, but I've had a chance to see great places surrounding Bangalore. IDEX partners with organizations in Bangalore, Hyderabad, and Mumbai—three very different places. India is a diverse country, with varying climates and different perspectives depending on where you are. The food is amazing. But it has been interesting trying to navigate the city bus systems!
[/acc]
[acc title="Rhonda Fischer 13MBA
Chief Operation Officer, East Lake Foundation"]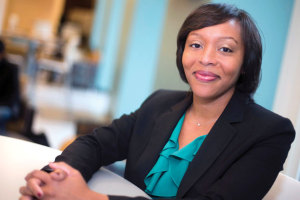 Can you talk a bit about East Lake Foundation and your role as the organization's COO?
The East Lake neighborhood is located on the east side of the city of Atlanta, situated in DeKalb County. Established in 1995, the East Lake Foundation has turned one of the nation's most violent public housing projects into a national model for community redevelopment. We utilize a holistic approach with mixed income housing, community wellness, and cradle to college education as the pillars of our work.
In my role I'm responsible for partnerships, programs, and operations. Our partnerships, within the East Lake community and throughout the country, are key to the work we do. Managing partnerships builds on one of my greatest strengths—bringing people together and helping them connect the dots and see their ideas implemented.
How did you make the transition from working in consulting to the nonprofit world?
After working in technology consulting at CGI for six years, I felt a pull to work on social issues full time. I took a leap of faith in 2005 and began my nonprofit career with the Henry Grady Health System Foundation. This was followed by positions with the National Association for Equal Opportunity in Higher Education and the National Alliance for
Public Charter Schools. Each experience confirmed for me how deeply committed I was to working in the nonprofit sector.
What's the next step for the East Lake Foundation, and how is Goizueta getting involved in the area's development?
We've recently partnered with Social Enterprise @ Goizueta's accelerator program for micro-entrepreneurs to unlock the economic potential of the East Lake neighborhood. Our team will work very closely with the Goizueta team to build on the great blueprint and success they've had in Clarkston.
What drove your decision to get an MBA?
At the National Alliance, I worked directly with the COO, who had an MBA, and I observed how her degree increased her effectiveness in running our organization. Without realizing it at the time, the seed was planted for me to pursue an MBA. Both consulting and Goizueta prepared me to take an objective look at how to improve processes at East Lake. The MBA also built connections to the community, which led to my current role. While taking a social enterprise course with Peter Roberts, I met Carol Naughton 86L, SVP of Purpose Built Communities (East Lake's sister organization). Through my interactions with Carol and others she introduced me to, I was connected to the opportunity here at the East Lake Foundation.
[/acc]
[/accordion]