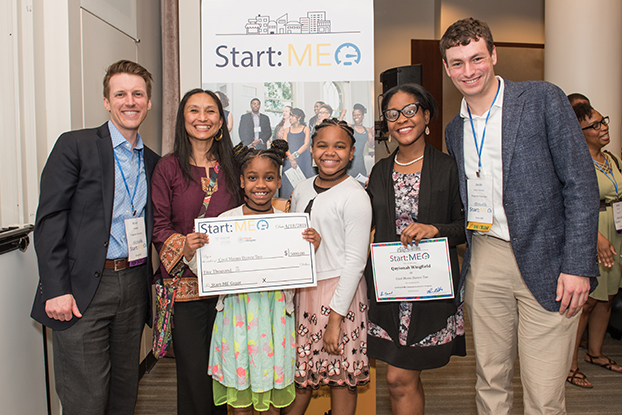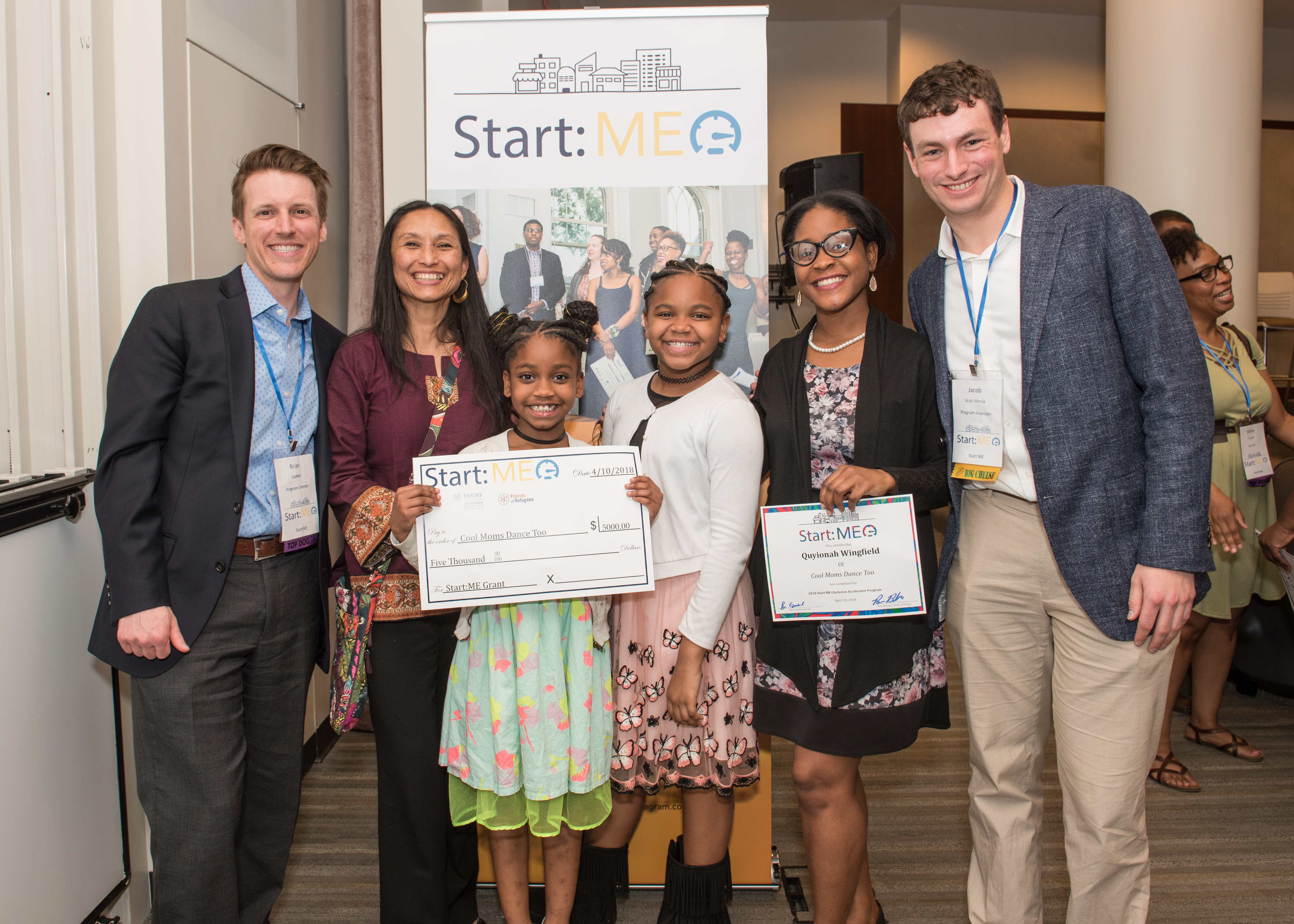 Fifteen local businesses will share $30,000 dollars in investment grants as part of the Goizueta Business School Start:ME program. Winners of the grants were announced on April 10th at the Entrepreneur Showcase presented by Comcast Business. Over the past 14 weeks, 48 promising micro-entrepreneurs in the Clarkston, East Lake and Southside Atlanta communities completed an extensive mentoring and business training program offered through the Start:ME program.
The Start:ME program provides business training, mentorship support, and early-stage financing to promising micro-entrepreneurs (those with 1-4 employees) to develop viable and sustainable businesses. Entrepreneurs supported one another while competing for peer-selected seed investment grants from a $30,000 pool ($10,000 in each community).
The April 10 event featured display areas for entrepreneurs to showcase products and services and allowed business owners to present their business plans.
The following entrepreneurs were selected to receive seed investment grants to help grow their businesses:
Start:ME Growth Investment Grants of up to $5,000
Quyionah Wingfield of Cool Moms Dance Too (Clarkston)
Johnathan and Michelle Brundidge of Melin Michelle Events (Clarkston)
Kevin Rodgers of SHWAXX Laboratories (East Lake)
Sam Mugavero of Smugs Fitness (East Lake)
Brandi Rae Hicks of Serve University (Southside Atlanta)
Colleen Bell of After Dark Day Care (Southside Atlanta)
Start:ME Start-Up Investment Grants of up to $1,000
Darryl Prewitt of Daisy's Concierge (Clarkston)
Michael Henry of Your Popcorn Shop (Clarkston)
Tchaas Omijeolukore of Minw Learning (East Lake)
Quianah Upton of Arbitrary Living (East Lake)
Kara Haygood of Hay, Good Dog! (Southside Atlanta)
Francoise Carroll of Lay-ette (Southside Atlanta)
Comcast Business Community Impact Grants of $500
Malek Alarmash of Suryana Cuisine (Clarkston)
Danielle Osofsky of BRMB Radio (East Lake)
Musa Abdus-Saboor of Saboor Construction (Southside Atlanta)
Other micro-businesses represented in the 2018 Cohorts include traditional foods from Syria; website and digital media service providers, artisan clothing and apparel makers, natural health and beauty producers, pet services providers, and local boutique concepts.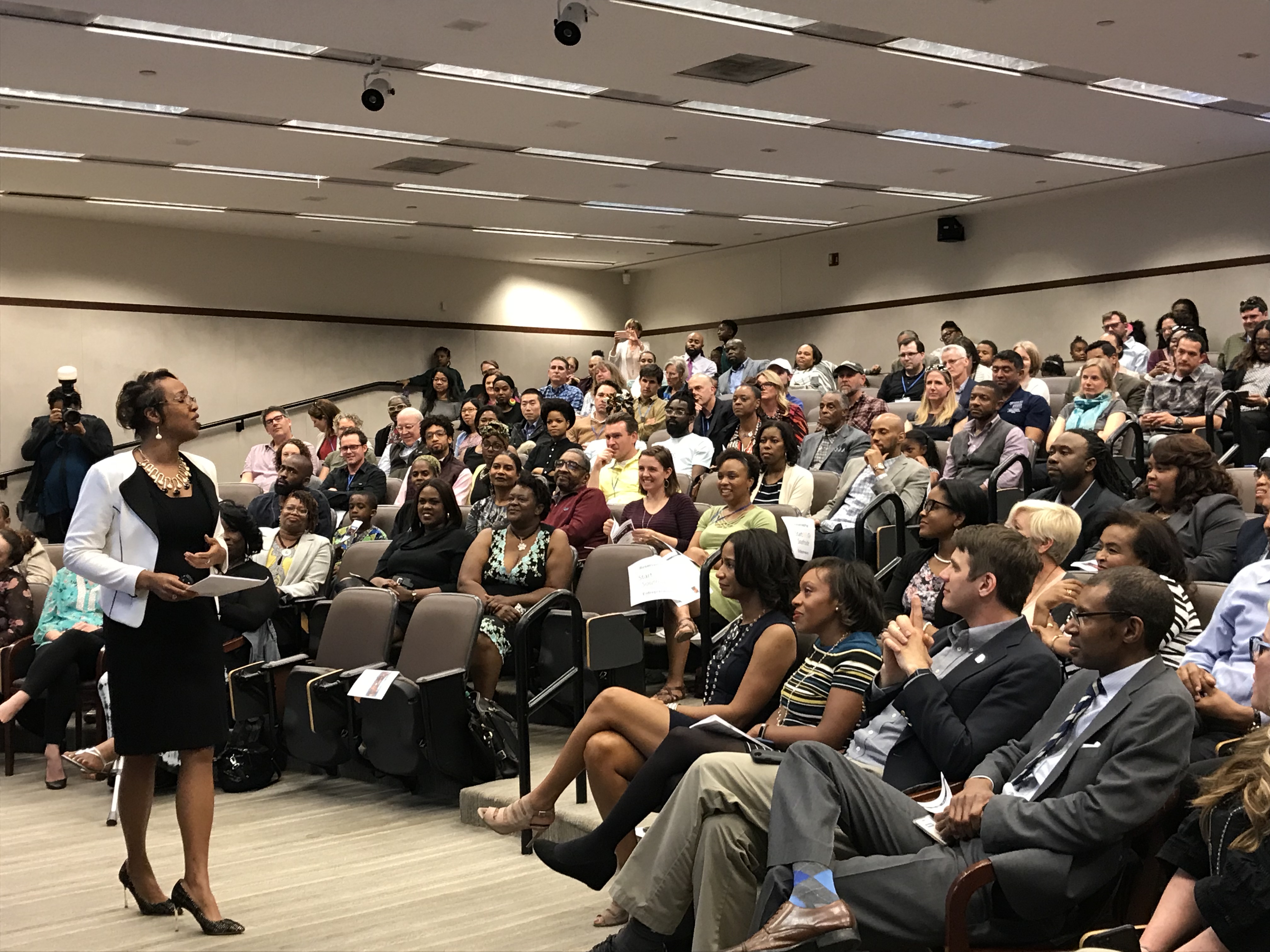 The program is offered annually by Emory University's Goizueta Business School in partnership with Friends of Refugees, East Lake Foundation, Focused Community Strategies (FCS) and Purpose Built Schools of Atlanta.
Since its inception in 2013, Start:ME has supported more than 150 local businesses and awarded more than 30 working capital investments in the form of loans and grants. Start:ME also engages more than 75 volunteer mentors with significant professional business and/or entrepreneurial experience to provide critical support for entrepreneurs participating in the program.
View the Gallery
[ngg_images source="galleries" container_ids="19″ display_type="photocrati-nextgen_basic_slideshow" gallery_width="600″ gallery_height="400″ cycle_effect="fade" cycle_interval="3″ show_thumbnail_link="0″ thumbnail_link_text="[Show thumbnails]" order_by="sortorder" order_direction="ASC" returns="included" maximum_entity_count="500″]