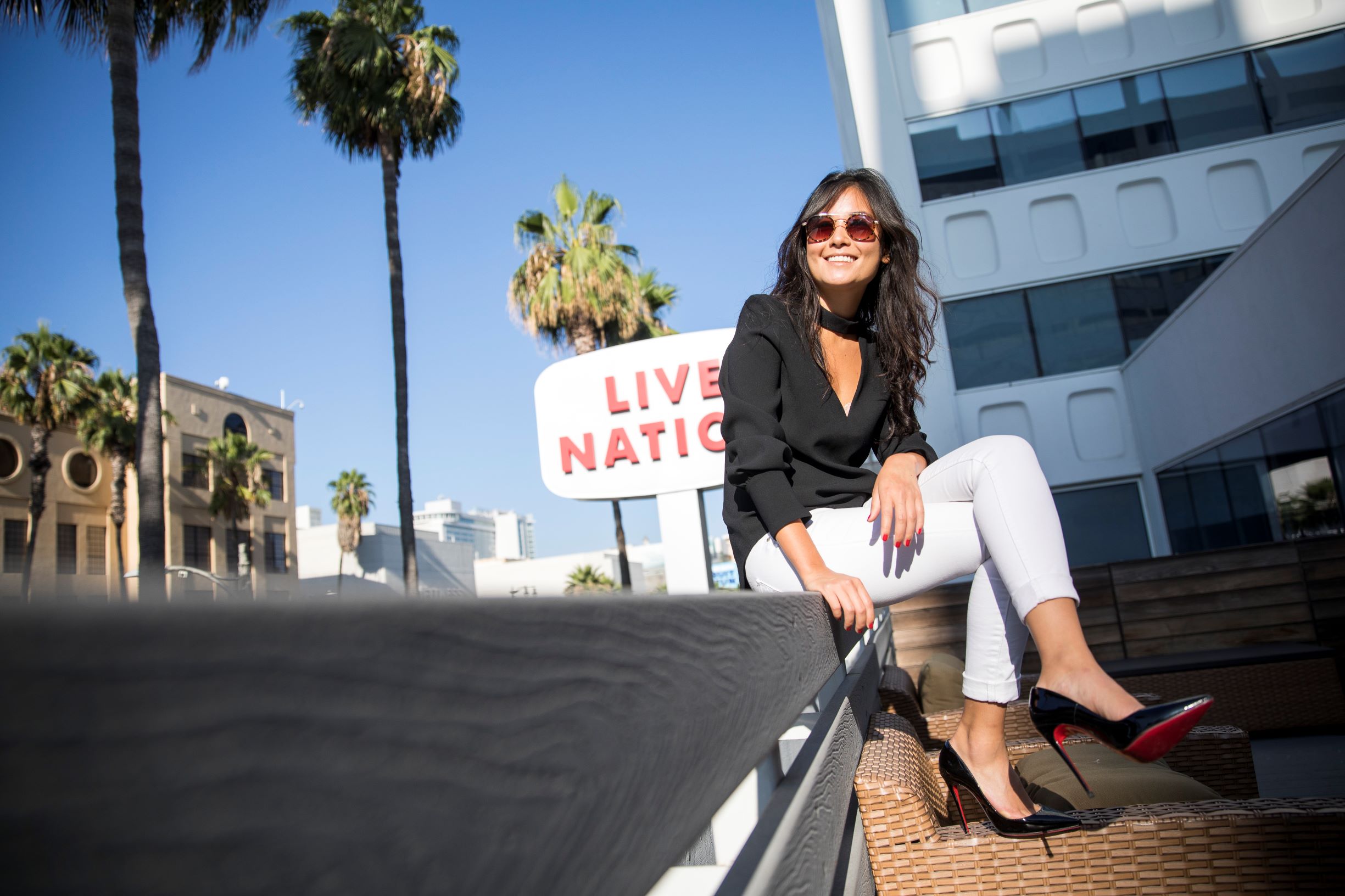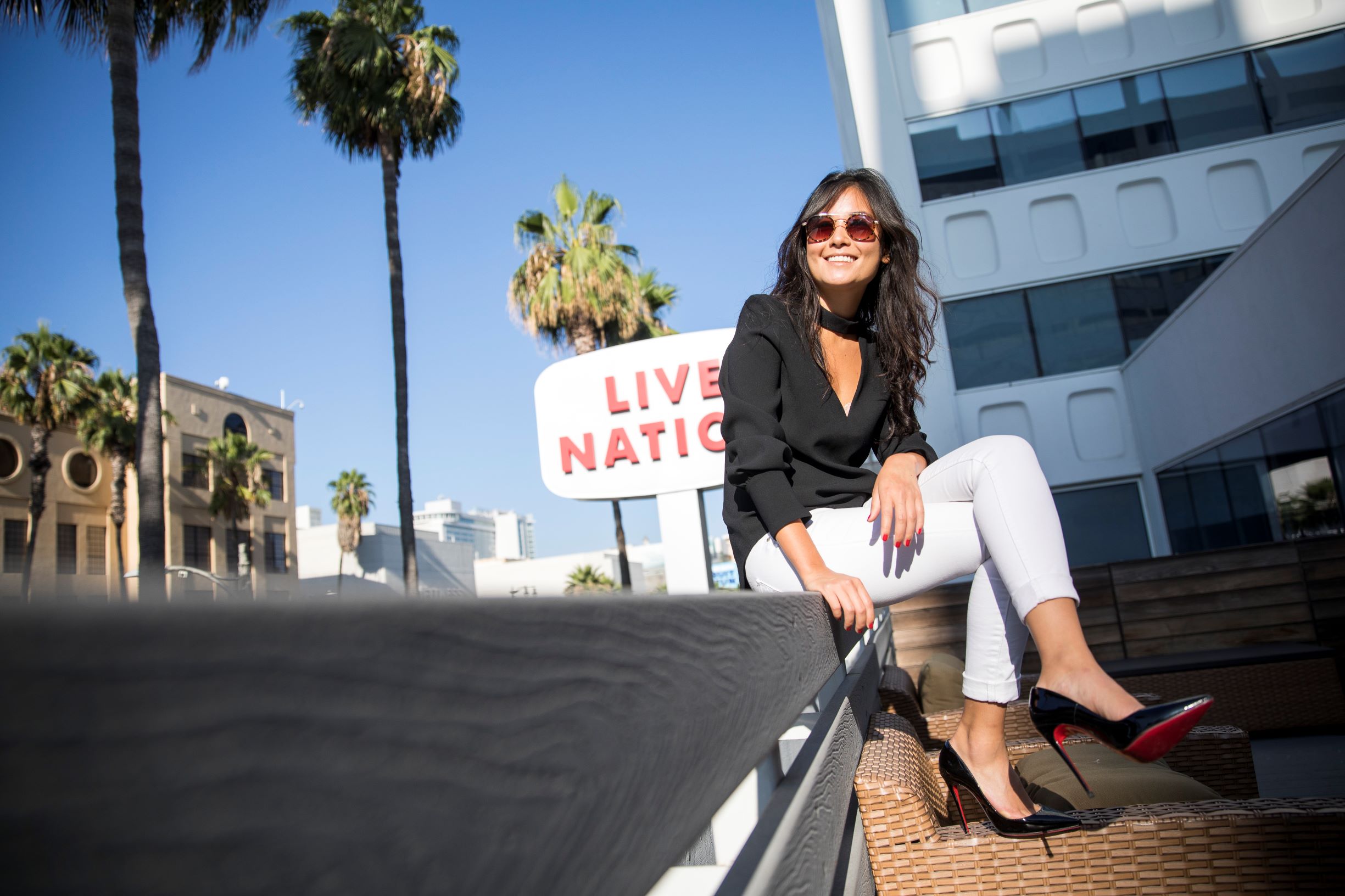 There is nothing like the rush of a live event—the anticipation, the exhilaration, the moment that everyone has been waiting for…which only builds as the band hits the stage or the team races onto the field. Just ask Michelle Wang 13BBA, director of strategy for Ticketmaster, a division of Live Nation Entertainment. Wang and the strategy team work behind the scenes to tackle problems and identify areas of strategic growth and partnership for the rapidly evolving live entertainment landscape.
"The internal strategy group within the business addresses high-level strategic problems like how we can move unsold inventory or leverage strategic partnerships" Wang said. "Think of management consulting, with our clients being senior leaders from different departments within the organization."
Earlier this year Wang shared her success story and experiences as a speaker at the 2019 MIT Sloan Sports Analytics conference. She spoke to graduating business school students about her journey in live entertainment and how to break into the industry. While she acknowledged that there is the obvious role of networking and knowing the right people, she truly emphasized the importance of grit and hard work, something she learned at a young age from her parents.
Wang grew up in Atlanta with immigrant parents of Chinese descent. Her father, a doctor, holds both an M.D. and a Ph.D., and in their household nothing less than perfection was acceptable. Family is without a doubt the most important part of Wang's life. When she was young, her parents told her about the sacrifices they made coming to the U.S. from China and building a new life here, a story that Wang holds near and dear to her heart. "My parents taught me to embrace hard work and challenges," Wang said. "And to have grit and a pride in my work, not stopping until a job was complete or a problem solved."
During the summer of her freshman year, Wang studied abroad in her parents' native Beijing, to learn the language and culture of her ancestors. After entering the business school as a sophomore, Wang interned with GE Capital for the summer and into her junior year. In addition to juggling the rigors of business school and work, she was the teaching assistant for Chip Frame (Professor in Marketing) and for Sandy Jap (the Sarah Beth Brown Professor of Marketing). Wang also was a very active member of the Kappa Alpha Theta sorority and served as president of the nonprofit organization Global Business Brigades, leading a group of 25 Emory students on a trip to Panama to bring micro-economic business practices to the native Kuna population.
The summer of her junior year, Wang took an internship with the Boston Consulting Group (BCG) where she began her journey in consulting. Upon graduation, she accepted a job with Deloitte Consulting in their Strategy and Operations practice, and the rest is history.
"I knew that going into consulting would be akin to giving up my life as I knew it, but sometimes you have to make sacrifices to get what you want," Wang said. "I always knew that although painful in the short term, the skill set and foundational business skills I would develop would be more than worth it in the long run."
Wang made the best of the consulting lifestyle, enjoying all the perks that came with the fast-paced lifestyle. "I had some interesting projects and met some interesting people, but equally important I was a Delta Diamond Medallion member and used my hard-earned points to take numerous luxury vacations!"
After developing the core consulting skill set, Wang began looking for a new opportunity that provided better work-life balance in an industry that she was passionate about. She connected with Jared Horvitz 12BBA, now a product marketing manager at Facebook, who suggested she backfill his role at Ticketmaster when he headed off to business school at Wharton.
When she met with Horvitz and the team−all ex-consultants−she was exceedingly impressed by the caliber of talent and passion and she eagerly took the position. In the nearly four years she's been there, her understanding of the industry has blossomed and thinking strategically flows over into her personal life.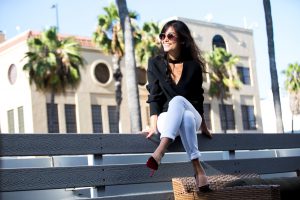 "As I think of where my journey will take me over the next three to five years, I've constantly battled with the decision of whether to pursue my MBA. It's a natural next step, and all my friends are doing it," Wang noted. "However, during my time here at Ticketmaster, I've been exposed to such successful people with such varied backgrounds, that I've finally realized that I don't necessarily need to be on the pre-defined path that a lot of my friends and peers are on—my eyes have been opened to the incredible opportunity at this amazing company."
She's also decided to put down roots and used her savings to purchase a home in Los Angeles. "I am on a unique path at Ticketmaster and I want to see where it will take me," Wang said.
And as for the company's products and offerings, Wang sees a deep value in bringing people joy and togetherness through live entertainment.
"We work in live entertainment, which means we are in the business of building real life human connection and emotion—something that is rare in today's modern world," she said. "We are changing the way people connect with their favorite artists, teams, and each other. We're not just a ticketing and technology platform, we're the dedicated people who work to enrich lives one amazing live experience at a time. We are fans and we come to work every day to bring that emotion and energy to other fans around the world because live only happens once."