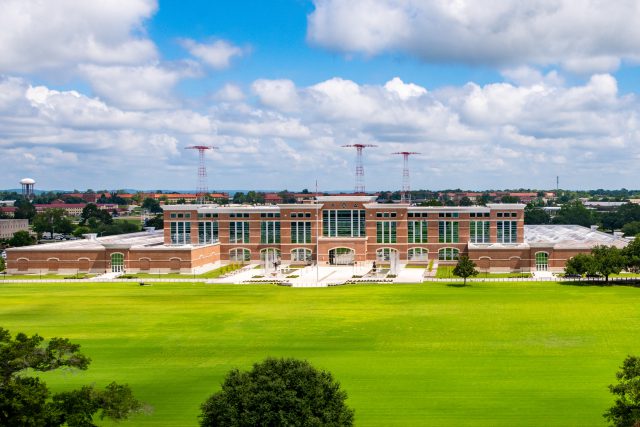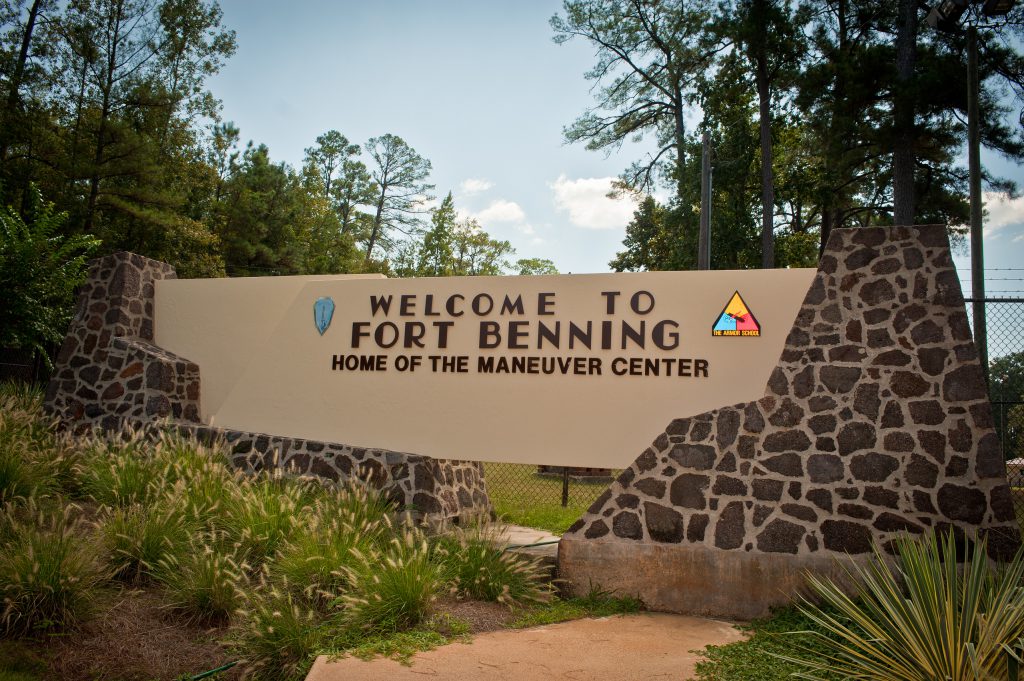 In the fall of 2013, Goizueta Business School's Julie Barefoot, associate dean of engagement and partnerships, and Lieutenant General (retired) Ken Keen, Goizueta's associate dean for leadership, were on a mission. They were meeting with Major General H.R. McMaster (who would later become national security advisor under President Donald Trump), then the commanding general at Fort Benning, GA. Keen and Barefoot were proposing a Goizueta–Fort Benning partnership to McMaster in the form of fellowship opportunities. The fellowships would be an opportunity for high-potential active duty officers and noncommissioned officers (NCOs) stationed at Fort Benning to pursue an Executive MBA (EMBA) at Goizueta. "He was a very enthusiastic supporter," Keen said of McMaster, who immediately agreed to participate.
Since the fall of 2014, when two active duty officers received the first Fort Benning Fellowships, 12 Fort Benning Fellowship recipients have graduated from the EMBA program. Each year, the fellowships provide up to four candidates with tuition scholarships for the duration of their MBA studies at Goizueta. Currently, there are six Fort Benning Fellowship recipients enrolled at Goizueta: Casey Galligan 21EMBA, Nick Melfi 21EMBA, and Zach Hyleman 21EMBA; along with this year's award recipients Philip Johnson 22EMBA, Michael Stein 22EMBA, and James Myernik 22EMBA.
Keen has seen firsthand what pursuing an MBA at Goizueta means to the active duty service men and women who receive the fellowship. "It makes them better at their jobs in the military and better leaders, as they are challenged during their MBA to lead outside the military context. And it opens doors and connections into the business world that would not otherwise be accessible," Keen explained.
"They not only learn and acquire the business acumen you would expect from a top-rated MBA program and faculty, but they're required to push themselves outside their comfort zone, academically and professionally," Keen said. "At the same time, they are able to impact their fellow MBA candidates who, for the most part, have never served in the military."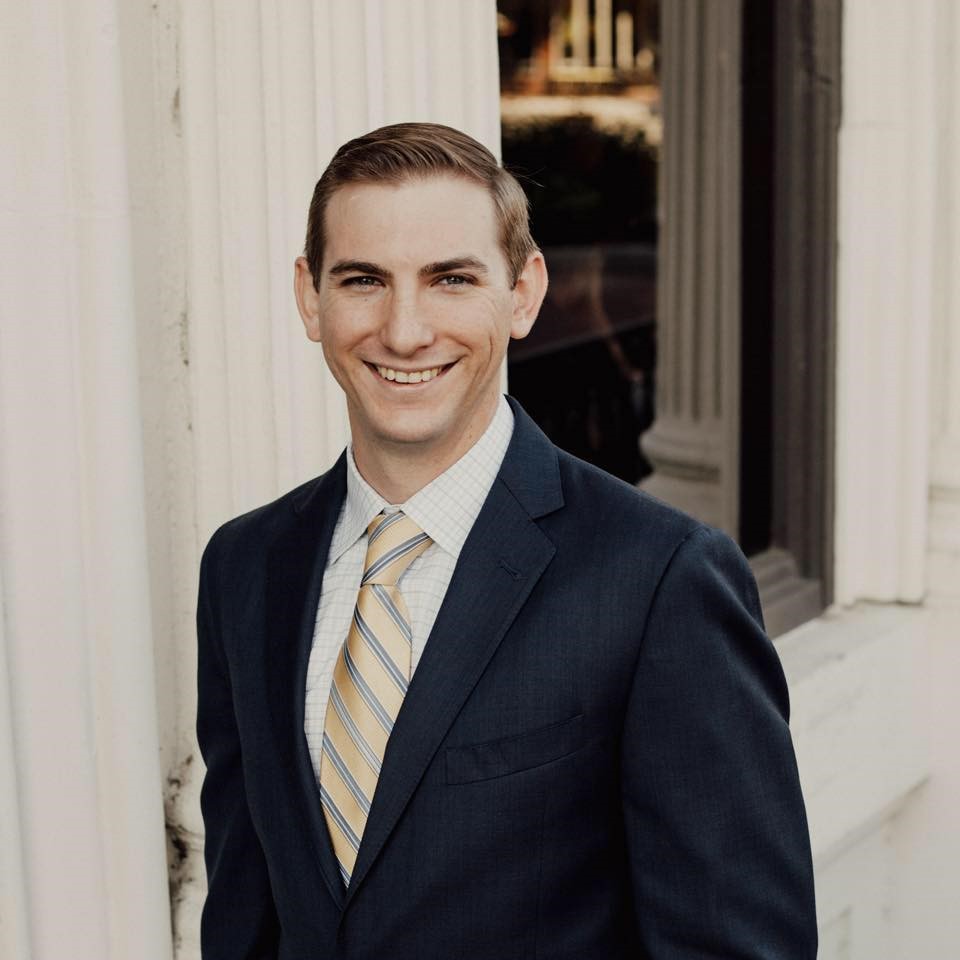 "It was life altering," explained Jonathan Seaton 18EMBA. After spending nearly eight years in the U.S. Army, Seaton is now a business development and acquisitions senior associate at USAA, a financial services company that offers banking, investing, and insurance to those who serve/have served in the U.S. Armed Forces. According to Seaton, the fellowship provided him with more than a top-notch education. "It was about holistic thinking. About how you think about and frame the world and increase your decision-making capabilities," he explained.
Seaton found it especially rewarding that the school, and Keen specifically, understood "how to translate this vast experience we have in the military to something we can use in civilian life. It was a great acknowledgment that what we've accomplished has value outside of the military and that Goizueta is here to help."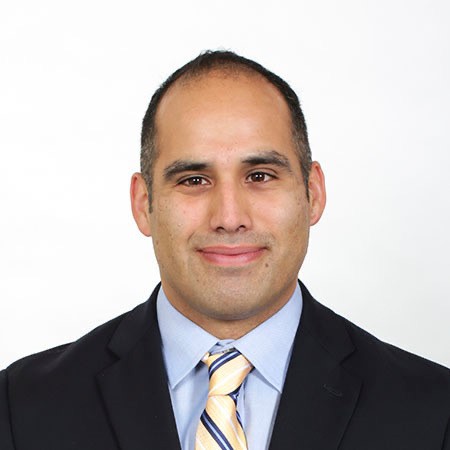 The first noncommissioned officer (an enlisted soldier who has progressed and been promoted through the ranks to leadership positions) to receive the fellowship, Master Sargeant Raye Perez 20EMBA, U.S. Army, 75th Ranger Regiment, Design Team, NCOIC, remains on active duty. "Goizueta didn't judge me by my rank, they saw me for my work ethic and my overall potential," Perez said. Due to prior injuries, Perez had come to the realization that his body might not be able to handle a lengthy military career.
"Goizueta was a shot at looking outside of the Army," explained Perez. He likened the camaraderie of the military, much of it built in the face of adversity, to what he encountered at Goizueta. "Goizueta provided a shared experience that is hard to simulate elsewhere. My MBA class is my family now. Emory is more than a school to me."
Lieutenant Colonel Galligan, one of the six fellowship recipients currently enrolled at Goizueta, joined the military after graduating from college in 2001. Next year will mark his 20th year in the U.S. Army Special Forces, and Galligan is ready to make the switch to civilian life. Though the military is the only employer Galligan has known as an adult, he feels right at home with his Class of 2021 EMBA cohort.
"I feel like a fellow student, no different than anyone," he said. When asked what he'd say to other veterans thinking about going back to school, Galligan added, "Service in the military arms you with many leadership attributes and intangible qualities to remain calm in chaos, survey the environment, and find solutions. The EMBA program only enhances leadership and team building skills, while simultaneously teaching the language of business and value creation. If you plan to transition, it will cut the learning curve tremendously when you start your new career."
According to Seaton, transitioning from the military to civilian life wasn't without its difficulties. He credits Goizueta, and Keen specifically, for advocating for members of the military. "Goizueta is about building relationships—with professors, classmates, and the support staff," said Seaton. "You're building relationships that will expand across your lifetime."
Emory University is part of the Yellow Ribbon Program, a provision of the Post-9/11 GI Bill that allows veterans to attend private schools for little or no cost to them. Additionally, Goizueta offers other fellowships and funding opportunities for active duty members and veterans of the U.S. Military. Learn more about the Goizueta EMBA program and opportunities for military applicants to this and other Goizueta programs.
The celebration of Veterans Day and our military personnel continues with the following profiles of student and alumni veterans:
Student profile: Casey Galligan 21EMBA
Know Your Network: Garrett Cathcart 18EMBA
Know Your Network: Minho Cho 19BBA
Know Your Network: Jesse Sladek 19MBA
Know Your Network: David Israel Mendez 15MBA
Know Your Network: Tony Tan 16BBA
Know Your Network: Kirsten Reed 16MBA