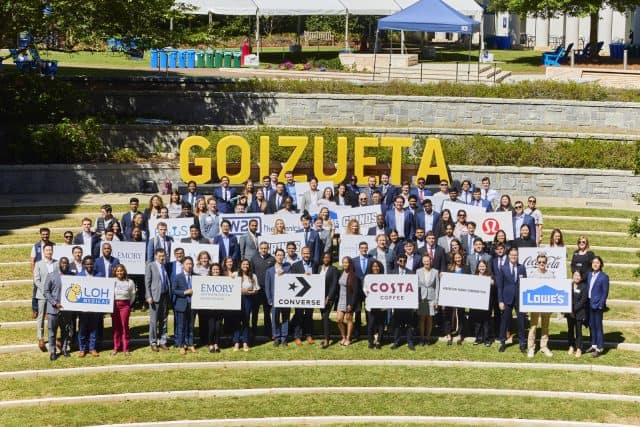 Twenty-three teams of Goizueta MBA and undergraduate students competed this May in the 31st annual IMPACT Showcase, bringing fresh solutions to business challenges posed by some of the world's biggest companies. The showcase served as the culmination of this year's IMPACT course, in which student teams evaluate and research real-world problems for organizations, recommend initiatives to create value, and engage in meaningful dialogue about implementation goals and timelines.
"One reason sponsors choose to partner with us is they want to hear from this generation, and they are interested in what our students really think. They appreciate the evidence-based recommendations our students provide them," says Lynne Segall, associate dean of management practice initiatives.
But another big benefit is that students bring an outside perspective. They're not constrained by organizational realities or past decisions. That perspective is refreshing.

Lynne Segall
Monica Parker, founder of Hatch Analytics and author of "The Power of Wonder," was the featured speaker at the Showcase event. She engaged in conversation with John H. Harland Dean Gareth James.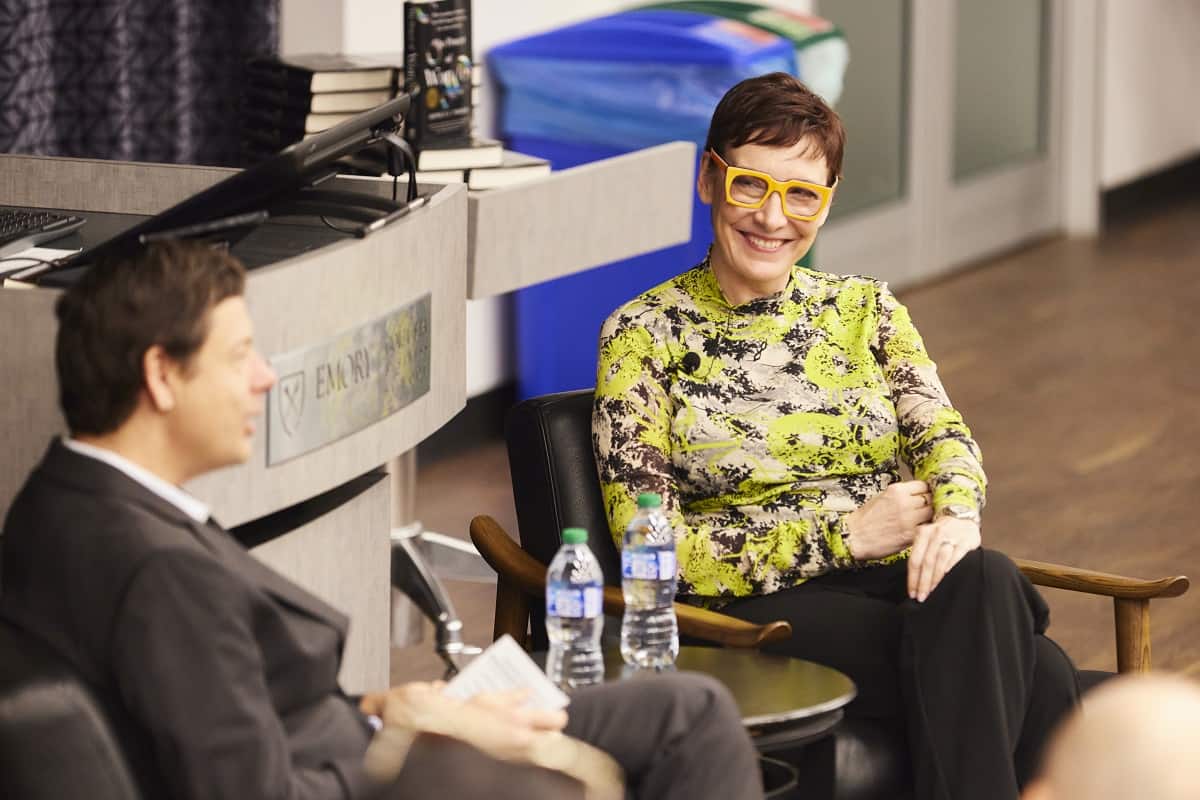 Experiential learning opportunities like IMPACT are a big priority at Emory, Dean James says. "This gives them the real-world experience and problem-solving skills they need to secure first-class internships and full-time offers in their field of choice."
This year's 16 organization sponsors included lululemon, Coca-Cola, Lowe's, PAWS Atlanta and Theragenics. Fourteen sponsors attended the showcase in person. Segall says organizations often have rave reviews about the depth of analysis and perceptive questions their assigned student teams bring to the projects.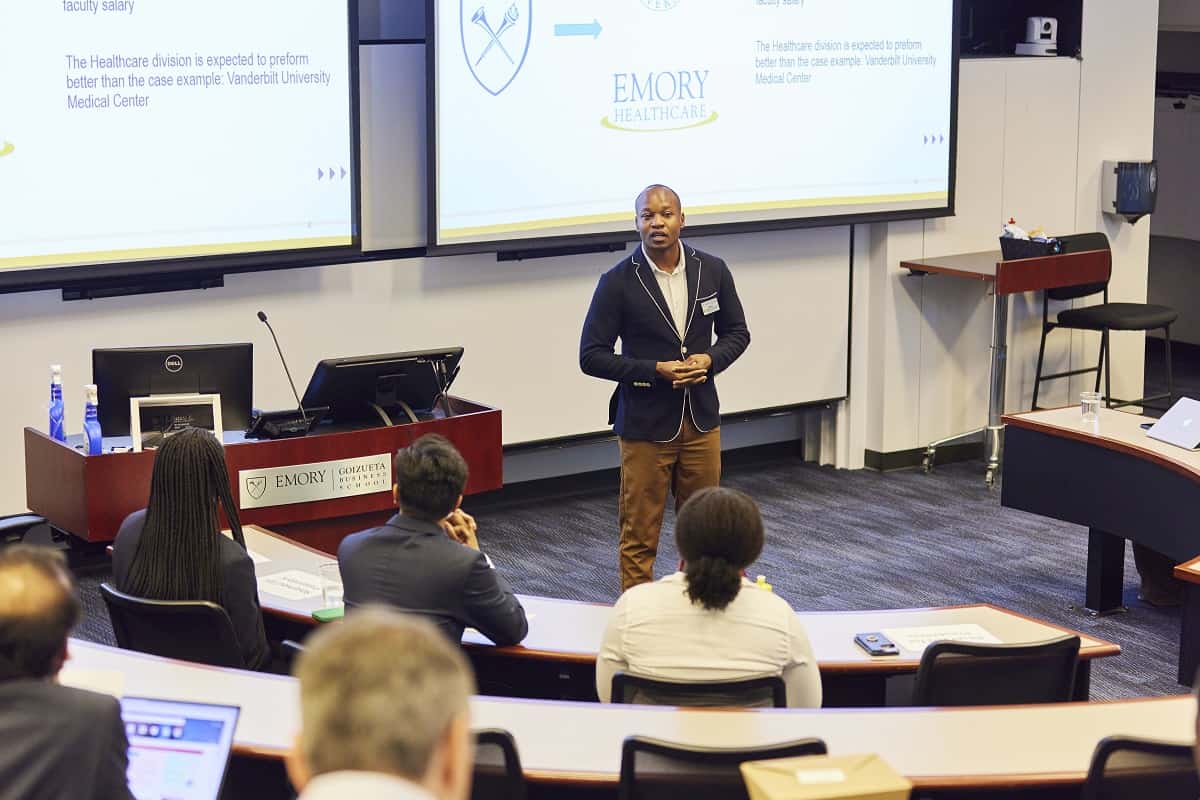 The IMPACT course is a core part of the curriculum and required for every MBA student. Over the course of a semester, students serve as consulting problem solvers. They apply concepts they learn in the classroom, including an IMPACT class they take the semester before.
One of the principles of the program is to let questions do the heavy lifting.
"That really plays out throughout the whole process, giving sponsors a fresh perspective, helping students focus their work. And at the showcase, hearing the questions the judges were asking gave sponsors different insights into the problems they're hoping to solve," Segall notes.
For the Win…
Emory University was the client for the winning student team of Zana Hekmat 24MBA, Lauren Elliott 24MBA, Alex Gonzalez 24MBA, Trang (Lily) Trinh 24MBA, Jesus Castellanos 24MBA, and Katharina Fickendey-Engels 23MBA. The university and Emory Healthcare—together the largest employer in metro Atlanta—access the bond market as a single entity to fund major capital projects and operations. The question on the table was should Emory University and Emory Healthcare issue debt as independent entities. To answer this, the team developed a recommendation framework, analyzing the impact on the Moody's credit rating as standalone entities.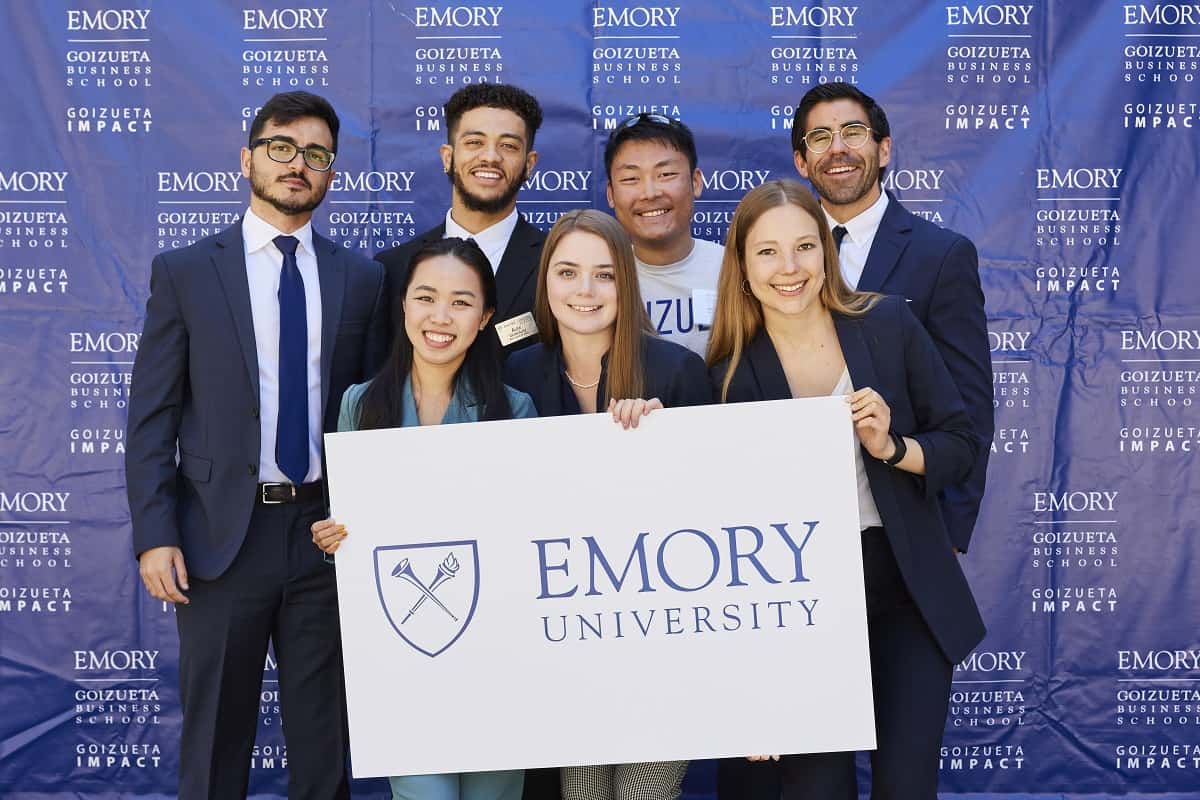 They also analyzed the industry, competitors, debt capacity, cost of debt, and the strategic and reputational impact of the potential spilt.
"While the actual recommendations made by the team are protected by a non-disclosure agreement, we can share that the team's recommendation predicted what a resulting rating would be," says Hekmat, who ran a multilinear regression model to tackle the question.
Hekmat says he knew the team was hitting the mark during the client presentation when gathered executives started nodding their heads and smiling at one other. And during the Q&A with the judges, he and his teammates were contributing equally—a testament to a good rapport they felt from the start.
"We are immensely proud of winning first place in the IMPACT Showcase Competition, as it recognizes our team's exceptional dedication and expertise in navigating a challenging strategic valuation project and providing a crucial credit rating recommendation," Hekmat says. "We are grateful for this achievement and the opportunity to make a positive impact on our client's success."
A Catalyst for Connection
The signature Goizueta Business School event drew nearly 200 judges. Over half were alumni, Segall says, adding that the showcase is consistently one of Emory's biggest alumni gatherings of the year. They join hundreds of students, faculty and sponsors in an atmosphere super-charged with excitement and possibility.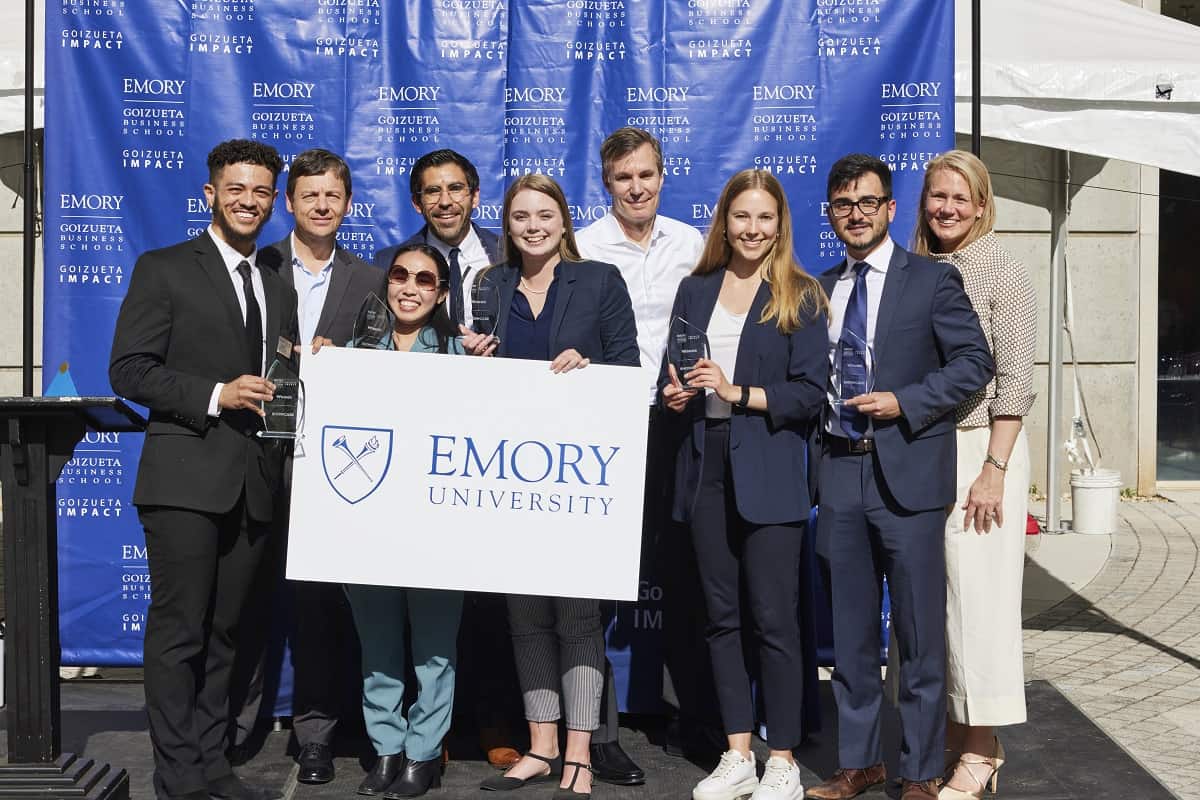 "It's such a fun day," Segall says. "During the plenary, I had everyone raise their hand if they were an alum who had done a project. Something like 75 percent of the hands in the room went up."
"What's special about the showcase is, to my knowledge, no other school does anything like this," Segall adds. "It's really a showcase of all of the above and ends up serving as the catalyst for longstanding connections in career and beyond."
Goizueta IMPACT provides an opportunity for students to accelerate career readiness by learning proven structured problem-solving principles, tools, and frameworks and then applying them to real-life business situations. Client partners span a wide range of industries and projects offered vary each year. Overall, projects are focused on an issue of strategic importance to the organization and provide a "messy, ambiguous problem" to be solved. Learn more about this invaluable experiential learning.