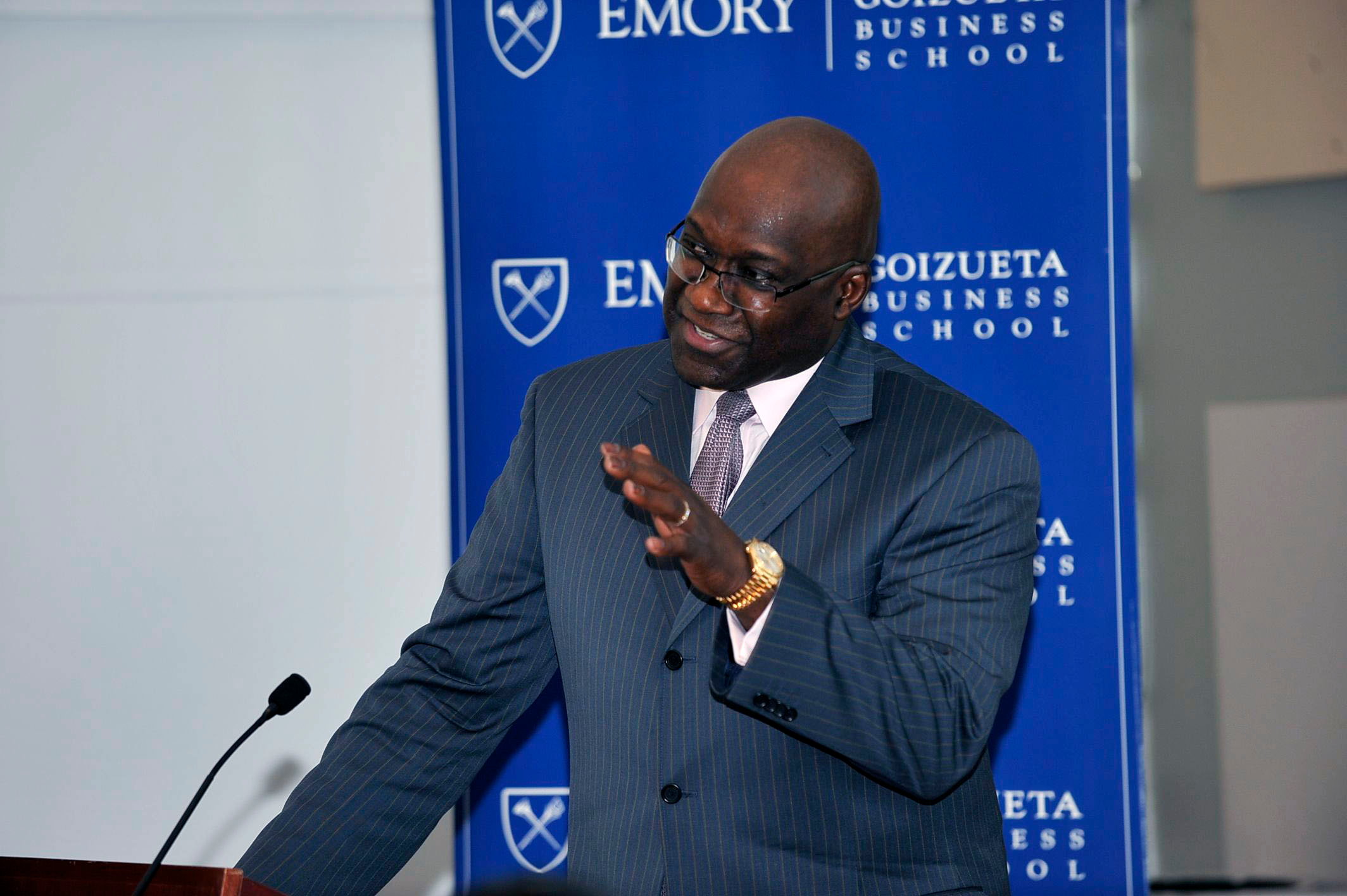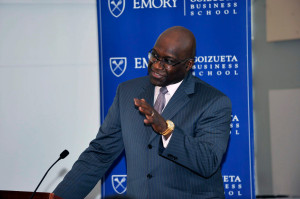 With two major conferences in February and one each in March and April, Goizueta has hosted a lively stream of scholars, students, and industry experts this semester. February kicked off the run with the 15th Annual Undergraduate Business School Leadership Conference (UBSLC). The event served up some unconventional but engaging star power in the form of keynote speaker Isaac Tigrett, co-founder of the Hard Rock Cafe and creator of House of Blues.
"Jonathan Robeny 15BBA, the 2014 UBSLC chairman, and his team did an amazing job of securing great speakers and workshops for the participants," says attendee Patrick McBride 14BBA, who was last year's UBSLC chairman. "From the more 'out there' style of Isaac Tigrett to traditional cultures found within investment banking and consulting firms, this year's conference really featured something for everyone, which is why I think the 15th annual UBSLC was one of the best ever."
The Diverse Leadership Conference quickly followed, with Alejandro Quiroz, vice president of advanced manufacturing for the Whirlpool Corporation, opening the conference and Jesse Tyson, president and CEO of the National Black MBA Association and a former ExxonMobil Executive, providing the luncheon keynote address. Tyson spoke on the importance of repositioning yourself to remain relevant in your career and how he is doing the same with NBMBAA by broadening its reach beyond the highly successful annual conference and collaborating with other organizations. The day included workshops on entrepreneurship, multicultural marketing, leveraging one's difference, women in business, and making a social impact on one's community. The 2014 NBMBAA annual conference and exposition, which attracts a diverse population and has become a multicultural event, will be held September 16–20 in Atlanta.
In March, the Emory Marketing Analytics Center Spring Conference brought together prominent industry speakers, alumni, and Goizueta faculty thought leaders to discuss "Making Data-Driven Decisions."
Alums Roger Ares 01EMBA, corporate vice president of analytics, and Brian Jung 11MBA, business analytics manager, both with Hyatt Corporation, teamed up to present an example of Bayesian analysis of customer-base data in the hospitality industry. Greg Pharo 90MBA, director of marketing research and analysis at AT&T Mobility, discussed pricing analytics at the telecommunication giant, while Julia Andrle 10MBA and Justin Winter 15EvMBA, both from business insights at Chick-fil-A, presented on new product testing.
Finishing the semester's conference roundup, the third annual Goizueta Energy Symposium took place in April. The student-run event, led by David Garzon 14MBA, featured presentations on energy finance, the future of nuclear energy, and what lies ahead in the energy markets. Xia Liu 98MBA, vice president of finance for the Southern Company, moderated a panel on careers in the energy industry that included remarks by a variety of industry experts, including Joseph Pokalsky, a director in the energy and utilities advisory practice at PricewaterhouseCoopers. Ray Hill, senior lecturer in finance, offered closing remarks. "Conferences like this one and others held annually at Goizueta are an excellent way to engage students, scholars, and business leaders in relevant and timely business discussions," he says. "Plus, the networking opportunities are terrific."
— Cynthia Blakeley