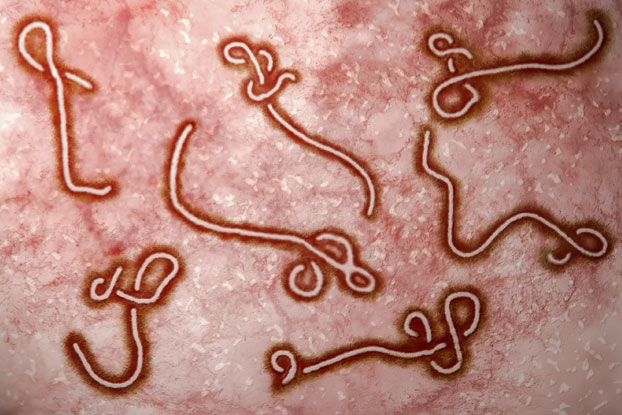 When Emory University Hospital announced in August that it would be treating two Ebola patients, it placed the organization in the middle of a media frenzy. Reporters and commentators thirsty for the next development in the international healthcare crisis focused relentlessly on the hospital's every move. Except there was almost nothing to report. Medical care workers were doing their jobs; patients were recovering and getting discharged. Negative headlines died and positive stories prevailed.
The business-as-usual subtext of the reports was part of a highly coordinated effort led by Emory Hospital CEO Bob Bachman, who knew that keeping this message front and center began with clear internal communication. At its first town hall meeting for staff, he said: "We have 500 patients upstairs, and we're going to admit two others. These two new patients will be treated with the same respect, dignity, privacy, and confidentiality as all our other patients." He was later told it enabled the entire staff to know and act on the fact that everything was under control, that the hospital had the necessary expertise for everyone to focus on their day-to-day work without worry.
Bachman's deft approach to crisis response and calm demeanor throughout a firestorm of public scrutiny offers lasting lessons for leaders in all fields. He explored his philosophy and tactics during an in-depth discussion with another Emory expert in leadership and crisis response—Goizueta's Associate Dean of Leadership Development Ken Keen, who, as a lieutenant general in the US Army led the military's relief efforts following Haiti's devastating earthquake in 2010. Rick Gilkey, a Goizueta professor in the practice of organization & management and professor of psychiatry and behavioral sciences in the school of medicine, lent his research-based insights into what goes on in the minds of leaders and how that affects the teams around them.
Bachman sums up his approach neatly: "So much of what we did was based on five words: communication, coordination, collaboration, cooperation, and commitment. A failure of any one of those five Cs can result in a disaster getting out of control."
Get ahead of the story
The Emory team had about 72 hours to dig into the hospital's response, and it started with two meetings. Naturally the first priority was getting the clinical team together, which happened within about an hour of Bachman learning Dr. Bruce Ribner, medical director of the Infectious Disease Unit at Emory Hospital, had accepted the hospital's first Ebola patient. The second meeting focused on the message that would be delivered both internally and externally.
"I knew within every fiber of my being that clinically, scientifically, the team could handle these patients," Bachman says. "My biggest concern was managing the media, managing the message. How do we explain this to the 500 patients we have in the hospital, how do we explain it to staff and faculty, and how do we explain it to Atlanta and beyond? We knew transparency had to prevail."
He also knew that if he and his team didn't put together a coordinated communications strategy and get out ahead of the story, the wrong information could spread and tarnish the hospital's reputation. "When you don't get the right information out there, rumors will take over, and rumors can be so dangerous," Bachman says.
Gilkey came across a number of similar ideas in the course of his consulting and research. One of his favorites came from a member of a Middle Eastern royal family whose country was in crisis: You tell the story or it will be told for you. "The best tactic is prevention," Gilkey says.
Keen's team came to a similar conclusion shortly after the Haiti earthquake. "It didn't take long to recognize that the media would tell the story of the US and international response whether or not we wanted them to," Keen says. "We immediately made the decision to be totally open and transparent."
Focus on the mission
For Emory Hospital, transparency began by ensuring the hospital staff was the first to know about the Ebola patient. "This involved a carefully staged series of announcements in small meetings and town hall meetings, followed quickly by a highly orchestrated and really well-attended news conference," Bachman says.
He and his communications team placed a high priority on acknowledging that fear and anxiety would be a natural response, and they were respectful of that. One way they helped staff move beyond worry was by keeping conversation focused on the hospital's chief purpose. "In the first town hall meeting, we said we were following our mission to help those who come to Emory when they're most vulnerable and in need of care and support," Bachman says.
Gilkey applauds such a move. "It's the power of purpose," he says. "You have a moral purpose, and you articulate that." This is integral to maintaining team cohesion. Adds Gilkey, "The power of purpose really resolves a lot of differences. People will sacrifice and risk a lot if they see a good reason for it."
Clear, consistent messages, however, are not always enough. The source matters too: For crisis response to be effective, the response must be led by people with high credibility, competence, and trust. Gilkey's neurological research has shown that our brain networks rely on getting the right information from a dependable source. In the absence of a leader and clear, consistent messages, we end up with what the psychiatric community calls paranoid ideation. "People's worst fears become their reality," Gilkey says. "Then you're competing with an environment where people are anxious and frantic and basically making things up to make sense of what's happening."
Manage yourself
Gilkey points out that in crisis scenarios, leaders are the ones setting the level of optimism and keeping team spirits high. It takes a toll.
In Keen's case, where the crisis started with life-and-death scenarios 24 hours a day, sustaining his own energy levels was a complex challenge. "When there's so much to do, you just keep going," he says. "You're so pumped up and high energy that it's very difficult to rest." His team played a critical role here, reminding him that he needed breaks too.
The same was true for Bachman. "That first week is the most intense, and you wonder if you're going to get through it," he says. "I counted on my team to tell me the truth, and if somebody takes me by the arm and says, 'Let me get you a cup of coffee or a bed,' I have enough trust and confidence in them to listen."
Time management was another thing that got Keen through it: "I very quickly settled into what we in the military call the 'battle rhythm,'" he says. Rather than letting events take control of him, he set his schedule—this included setting up daily meetings with the ambassador and other key leaders and scheduling time at the end of the day to think and reflect, as well as work on necessary reports. "Then I would get four to six hours, at least, of hopefully some sort of rest before starting the next day because the cycle in a crisis situation doesn't stop."
Build a supportive culture
Bachman could easily take the spotlight in the hospital's successful Ebola strategy, but instead he calls it a team sport. "It took a very large team of very gifted professionals who came together on a moment's notice," he says. He knew he had the best and brightest on his team, so his role was to give them what they needed to be successful. Servant leadership, he says, is core to how he works.
"I think the success of the way we handled the Ebola matter rested very strongly on our external media and how we managed that," he says. "That was a separate team that we met with twice a day, but they took on that pressure so the clinical team could be internally focused."
The hospital's positive, collaborative, and mutually respectful culture was crucial to its success, Bachman says. Keen agreed that the right culture is critical to successful crisis response and leadership.
"You need to have a climate where a team has the freedom to provide you with honest feedback, and where people are empowered to operate on their own," he says. "But you can't start that after the fact. You grow this culture as you go."
Bachman couldn't agree more. "It's too late to prepare for a crisis when you're in the crisis," he says. "You have to expect the unexpected and begin to develop systems and processes and culture that can rise to the occasion when the crisis hits." The culture and team dynamics inside the hospital today could absorb a crisis like this and keep moving. "A decade ago, I'm not sure we could have handled the global response as well as we did in 2014," he says.
The idea that successful crisis management requires solid structures in advance carries over into what Keen tells students in the business school. "You can't start leading when the crisis occurs, so you have to understand the distinction between being a manager and being a leader."
While Bachman might not teach in the business school, most Goizueta professors would praise his summation of the difference between leaders and managers. "My leadership lecture 101 is that the difference between leaders and managers is that managers manage processes—debits and credits and ledgers," he says. "Leaders need to go out there and get the attention and trust of people and lead them through easy times and difficult times. At the end of the day it all comes down to leadership."