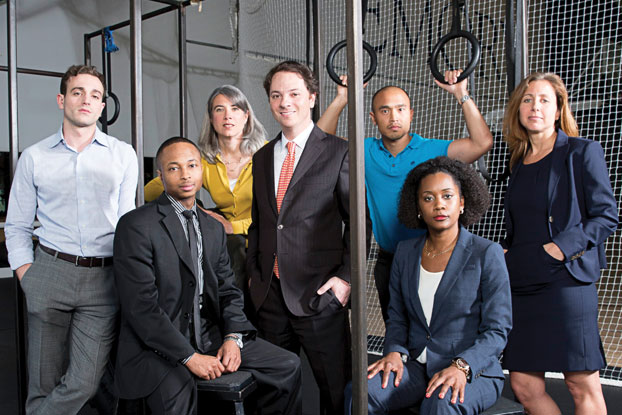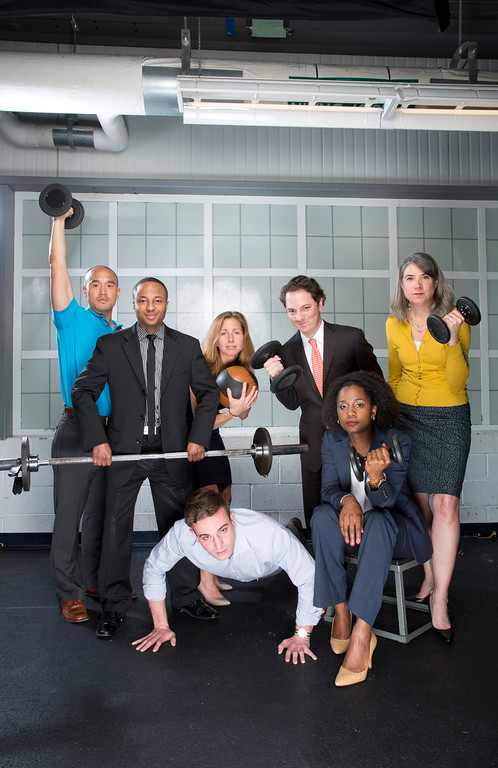 As Goizueta graduates cross the stage to accept diplomas, they will face a work environment that continues to evolve.
Most won't retire from the jobs they will soon hold or return to. According to the Bureau of Labor Statistics, on average employees work fewer than five years at one job, down from ten years a generation ago. While this is not the first time tenure has been a factor, this sizable reduction in time spent at one job is a dramatic shift.
Another feature of the changing work landscape is the growing number of generations coexisting in the workplace. Although multiple generations have worked together in the past, never have four generations witnessed such turmoil in the marketplace. The Global Financial Crisis led to dwindling portfolios, mass layoffs, hiring freezes, and underemployment. Plus, changing technologies continue to shift the balance of power in companies away from seasoned workers toward those who can quickly adapt.
With all this change, what is needed for the next generation to thrive at work? What muscles should be rested, worked, and sculpted to increase employees' value and marketability?
Our feature story explores the future of work and takes a deep dive into what will provide career sustainability. Faculty, alumni, and staff all agree that, while the future is unknown, one thing is certain: employees must maintain and expand skills through continuous learning in order to remain relevant.
Whether it's becoming an area expert, managing ambiguity, or leading a diverse team of individuals, a variety of talents will be needed to excel in an ever-changing business environment.
Firm up soft skills
Take a look inside any modern-day office, and the changing demographics are evident.
While millennials receive the bulk of media attention, other generational dynamics—like perspectives and work styles—are at play. Navigating this generational divide will require careful application of one of the most influential soft skills: management. For leaders to succeed, they must be able to direct workers of varying ages, abilities, and expectations as they create and motivate effective, cohesive teams.
"The demographics and retirement ages are changing, and this will impact organizational dynamics," says Peter Topping, associate professor in the practice of organization & management. "I believe fewer baby boomers will be able to retire at age 65, and as their life expectancy increases, so will the likelihood that 65- to 75-year-olds will continue in the workforce. The millennial generation is also exceptionally large and will likely dominate the hiring and middle manager positions over the next 10 years. How a 30-year-old manages a 68-year-old employee will be an interesting leadership challenge."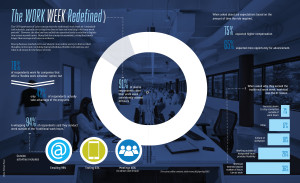 Tax partner Sheldon Ganis 74BBA agrees. "At Grant Thornton, we already have five decades of workers in our organization. The ages range from the 2015 BBA Goizueta graduates who start this summer all the way up to employees in their mid-60s."
Ganis says the needs of this diverse age group, especially millennials, have altered the culture of the company . . . for the better.
"Years ago, employees wanted respect, but if we didn't get it," explains Ganis, "we continued doing what we were told, kept our mouths shut, and just dealt with it. Younger workers are quick to build mentor or coaching relationships in the firm to help them succeed and won't hesitate to take a career request or complaint to human resources if they feel slighted."
Today, he says, there are formal channels that allow all workers to vent problems, and concerns and complaints are taken seriously. "We have something called 'upward feedback,' where we poll the staff and manager levels to make sure staff are treated fairly."
If a consistent pattern of bad behavior is uncovered and a manager, regardless of performance, continues to violate company policy, Ganis says there are formal procedures to rectify the problem. "That never happened in the old days," recalls Ganis. "We never had this kind of feedback vehicle."
Younger workers impact not only company policy but also the way managers lead. An appreciation for age and culture is essential in guiding local and global teams. "Understanding generational differences across cultures is critically important, especially with the rise of millennials in the workforce," says Jason Sierdzinski 08WEMBA, vice president of customer analytics and reporting at Citi. "Strong 'soft skills' are a leadership requirement to ensure alignment of a company's own culture and organizational behavior. I see this being just as important today as it will be 10 years from now."
Stretching in the workplace is indeed felt by younger workers who want to be respectful but must feel their way through the shifting dynamics.
"Though I spent half of my life in the US, I did not find the multigenerational gap any different from that of Seoul, where I work today," says Sung Ho Yang 13BBA, an investment banking analyst with Morgan Stanley Asia. While younger workers are just as eager to get ahead, cultural nuances are in effect.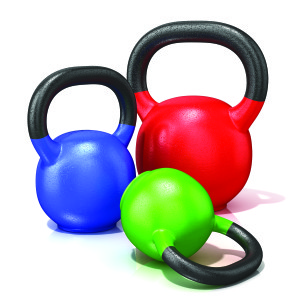 "In Korean culture, the age difference used to create a type of hierarchy. Most people believe that someone who is older deserves respect. In such instances, we use respectful phrases and words even for someone who is just a year older," explains Yang. "There is now emerging a work culture that aims to abolish the age factor in order to uphold the organizational structure based on rank. Part of this radical shift in the work culture is a result of ongoing efforts by major global firms to assimilate and embody Western culture."
Regardless of location, when dealing with generational issues, Sierdzinski says it's vital to understand the
perspectives of each team member.
"Commonalities may exist within generations on work ethic, style, etc., but it's not to say that every person in that generation shares the same viewpoint," he adds. "Overcoming differences to lead a team effectively requires recognition, but not necessarily agreement, of each other's perspectives."
Bench (press) skills
Ideally, all firms have superstars. Yet, companies desire the reassurance of knowing their entire talent pool is prepared to deliver at peak performance against unseen challenges. But how can a company identify individuals with a range and depth of skills within their organization? A recent Korn Ferry Institute study leveraged data from 2.5 million assessments of professionals and top executives and determined the most potent elements of talent are found in four areas: competencies, experiences, traits, and drivers. Of particular interest is the move away from the assumption of competence defined by professional titles and a focus instead on a skill-based assessment of past results.
"When companies assess talent, the list of titles a person has held is less important than what one actually did while in those roles," says Zack Deming 10MBA, a principal at Korn Ferry. "It is experiences that define a career as opposed to simply holding titles."
Thus, an employee with a senior vice president title who can show he or she has successfully led a turnaround will garner more attention. "The title indicates they were promoted, but the latter means they know how to manage through a downturn, get a shaky initiative back on track, or rectify poor business performance."
Amassing experiences is akin to strength training at the gym: weight and repetitions matter. Says Deming, "Heavyweight jobs include high visibility, a risk of failure, ambiguity, and a broad scope of responsibility."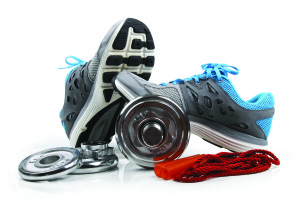 Michael Taylor 13MEMBA, senior director of customer success and support at CareerBuilder, echoes this shift in employer interests: "Generally speaking, companies desire workers with the right balance of technical mastery in a specific area, interpersonal skills, and prior experience," he notes. "More and more, however, we're seeing businesses look for professionals with a strong analytical background—whether that expertise applies to IT, finance, marketing, or customer service. With the emergence of powerful big data tools, all functions of business are moving toward a data-based approach to decision making. Employers want people who can not only manage that data but put it into action."
Assess your skill strength
When Masonite International determines a strategic direction, it's up to Cathy Franco 13MEMBA, director of organizational development, to support talent needs.
"To accomplish our vision, the first question is do we have the skills we need? If we don't, the next question is can we develop the skillset internally, or do we go out and recruit?" says Franco.
If the skillset is unique or the need temporary, contracting might be the best answer. For times when technological advances or industry demands make certain skills obsolete, then hard choices have to be made. "When that happens, you determine if the person's talent can be applied elsewhere. If not, then you have to have a tough conversation."
Franco asserts there is room in organizations for solid performers. "Not everyone can be a star, but flexible and hard-working people are always valuable," she adds. The backbone of a team is equally important to the organization's success. In addition, Franco advises employees to stay current on changing trends and solutions, always keeping apprised of what's happening in their company as well as in the industry.
Then there are some professions where human input will always be required. In accounting, for example, functions like debits and credits or tax returns can generate automated data, but someone needs to interpret it.
"The mathematical processes can't be compiled without a decision maker," says Theodore Rodgers, assistant professor in the practice of accounting. "By way of analogy, a calculator can find the square root of a number, but which number should be used is made at the human level. Further, the financial statements, as well as the information expressed by them, follow a set of generally agreed upon rules that allow for a tremendous amount of human judgment. Recognizing revenue and recording costs and cash flows are often based on subjective decision criteria made by individuals."
Execute a full-body skill workout
For those with specialized skills, options abound.
Yaniv Yaakubovich 09MBA flexes his love of technology by solving large, complex problems. He's worked for a number of innovative tech firms, including SAP and PayPal, with his latest role as a product manager for Google. Yaakubovich sees a future wherein more employers will utilize skills-for-hire marketplaces like Fiverr (fiverr.com) and Hourly Nerd (hourlynerd.com).
"These marketplaces offer lower rates for specific tasks, with a vivid community that rates the contractors," says Yaakubovich. "I estimate that more positions will be available through these markets, and people should prepare by learning about them as they evolve and maintain active profiles in the ones that are most relevant to their roles."
Whether a job assignment is full-time or short-term will depend on the needs of the firm now and in the future. To remain competitive, companies will need certain attributes for certain periods of time. "Companies need to be more nimble in order to take advantage of innovation," says Charlie Goetz, a senior lecturer in organization & management and a successful entrepreneur. "A 'workforce for hire' will provide companies this flexibility."
Goetz predicts companies will become more decentralized as the move to project-based work evolves. In addition, he continues to see a role for start-ups and small firms that will be purchased by larger companies as a strategic way to gain innovative capabilities.
In her research on the influence of social capital in market-mediated employment arrangements, such as temporary and contract work, Adina Sterling 11PhD, assistant professor of strategy at Washington University's Olin Business School, has observed firms moving from an internal focus to an external one when exercising workforce options.
"Anecdotally, I believe it's becoming more and more important to adapt and hone your skills so you are viewed as a high-level expert in a particular domain," she says. "Become in demand not only inside but outside the company you work for and know what that demand looks like."
Sterling suggests creating a blog where you showcase expertise or having a LinkedIn profile that speaks to your level of experience. Widening your scope of influence becomes critical, especially when applying for a job online. Advances in online job boards means competing against a slew of other applicants. "Because of the number of applicants for any given job, you have to fit into a specific mold. If you are a Six Sigma expert, you need to act, think, and breathe like one," adds Sterling. "The skillset should come across clearly in the jobs you apply for, and don't forget—degrees matter." 
Perfect expertise with continuous learning
Mining the workplace for talent and innovative ideas is another strategic option companies are embracing. According to Lisa Kaminski, associate dean for executive education, there's been a rise in the number of clients willing to invest in programs that maximize the skillset of their leaders. "With the economic recovery, organizations have recognized their competitive advantage as retaining and attracting the best talent," says Kaminski. "When organizations come to us, there is often a change in the business, either in leadership or the marketplace. Their needs range from individual and organizational leadership to business acumen."
Companies are also embracing executive education as a way to retain employees. Says Kaminski, "millennials are especially thirsty for learning," so companies are investing in education as a way to inform and encourage their workforce.
"As millennials move faster up the leadership ladder than many companies anticipated, there is a need to develop this population more rapidly," she says, "and that's where external leadership programs help support the business need."
Masonite's Franco agrees: "In past generations, continuous learning and development was not a big focus. 'Training' fell into a small bucket somewhere in HR and was mostly used for new hires or job changes," she says. "With the rate new knowledge is produced today, learning can't be anything less than front and center in terms of hiring profiles as well as investment of corporate resources."
Sculpt your resume for performance
For those who become internal experts, opportunities inside the firm will arise. For others seeking to be noticed by recruiters, a well-crafted resume or online bio will be essential.
As an employer, Wes Lambert 00BBA has seen his share of job candidates. The ability to communicate how an individual differs from the pool is critical.
"We review dozens of candidates a month for positions in our group, and often they are cookie cutter copies of each other. Similar majors, similar activities, similar experiences. What we look for in a strong resume, in a strong candidate, are the outliers, the differences from everyone else," says Lambert, who is CFO of Velocity Group. "Most business processes, management strategy, and modelling in our companies can be taught and mastered with practice. GPA can't predict work ethic and ability. It's in the margins, when key decisions are being made, that life experience from unique endeavors plays the most important role."
Indeed, when Joan Coonrod 08WEMBA, senior director of the Career Management Center for Working Professional MBAs, meets with students, she and her team advocate all branding documents, be it resume, online bio, or LinkedIn profile, have impact statements.
"You can't just list your skills; you need to show your impact in that role. In some ways it's like asking,
'What would have happened had I not been there?'" says Coonrod.
The ability to communicate the scope of your duties and company size and composition is equally key. This means assessing your contributions and giving potential employers quantifiable metrics. "For example," Coonrod says, "stating, 'I headed a team of 10 people who implemented a new markets growth initiative resulting in 10% growth for a $2 billion multinational business unit,' immediately gives the potential employer a visual reference of your responsibility and impact."
In addition, this provides context for sharing your experiences during an interview. As for recruiters, Coonrod says they look for indicators such as career progression, good client interface, management responsibility, and the ability to handle data and analytics.
Human resource professionals want the resume to be crisp, with a summary statement and jobs listed in chronological order. "A recruiter may only take 10 seconds to scan your resume, so you want the highest impact areas to stand out," she says. Coonrod adds that your resume will always feel like a working document, never perfect, but it should be strong enough to be sent out at any time.
For more seasoned workers or those seeking to transition to a different career, showcasing transferable skills is critical. "People who are mid-career or who want to make a major transition have a unique challenge," says Coonrod. "You are your work history, and now you want to leave this behind and go forward to something else. If you can't articulate your transferable skills, your value in that new role will not be recognized. You must create the narrative that showcases your strengths."
Fit to stay in the employment game
Uncertainty will always be with us. Meeting tomorrow's demands will require more than just performing well at the office. While human skill will always be needed, success and employability will depend on staying current and navigating an evolving business landscape. Knowing this, graduates can march confidently into the future armed with the drive to bulk up on skills, leap over hurdles, and carve their own paths.
"Every job will change over time—whether it's the tools we use, the knowledge we need, or the place where work is performed," Franco says. "One skill that every employee should try to develop is adapting to change."