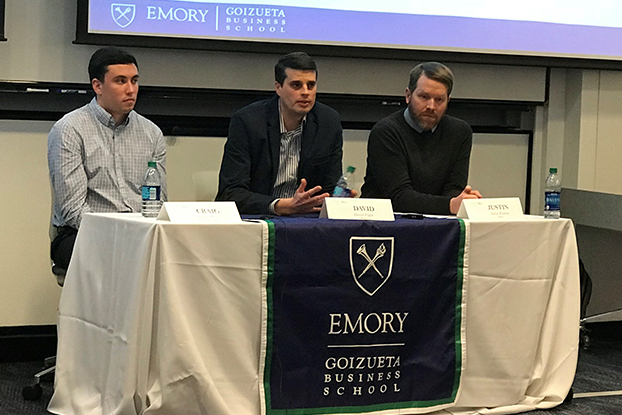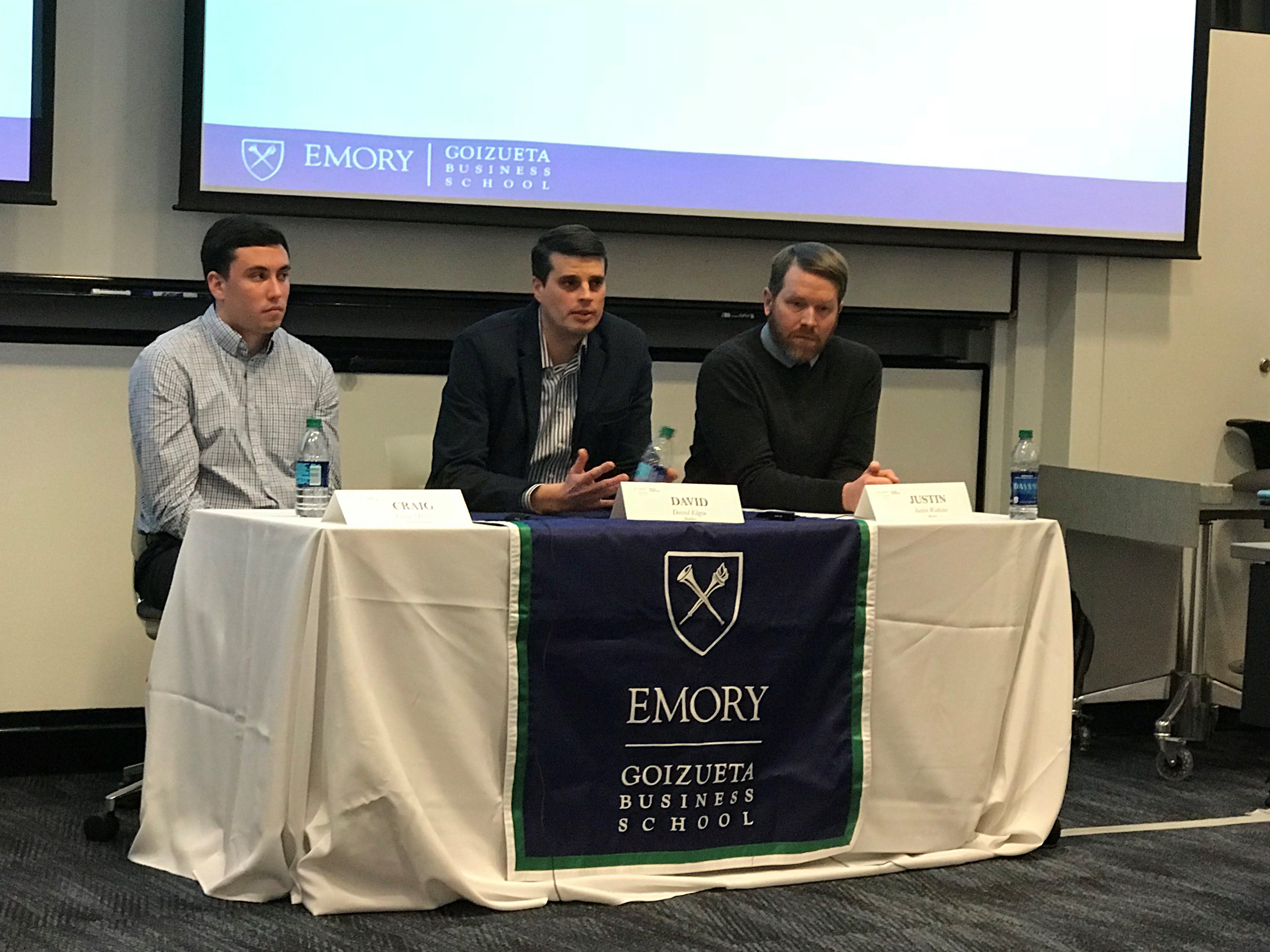 Surveys can go a long way in the marketing world. The data collected can provide valuable insight if the survey has a purpose and is done correctly.
One project students will focus on this spring in Associate Professor of Marketing Mike Lewis's Sports Marketing Analytics class is creating a marketing research instrument called, "The Atlanta Sports Survey." After the survey is created, the students will then analyze the data.
To help provide better insight for the survey, representatives from the Atlanta Falcons, Braves and Hawks visited the class to speak with the students.
"Although we're all counterparts at different organizations, we're all trying to get share of wallet, share of time and share of fandom of everybody in Atlanta and in the region," said Atlanta Hawks Vice President of Analytics David Elgin. "Our businesses don't generally share data back and forth, so this project is really awesome because it brings us together and we all play by the same rules and we can all share the insights."
Last year, students did a similar survey which was emailed out to fans of the Atlanta Braves, Hawks, United and Falcons. The plan is to email out this year's survey to Atlanta sports fans again.
The survey will focus on fan preferences and behaviors across customer segments. In this project, students will look at customer experience and the purchase funnel.
For Atlanta Falcons Fan Insights Specialist Craig Melissas, he said he'd like a different perspective.
"You have a different set of eyes or a different take," Melissas said. "It's good to have a different interpretation of the data or insights or opinions because what I view as a priority or what I think is a huge thing maybe doesn't matter when it comes to the market."
Atlanta Braves Director of Business Intelligence Justin Watkins gave the class some insight on building a survey.
"Whenever I build a survey or my team builds a survey, I always think about it inside out," Watkins said. "I think of core questions I'm trying to answer. The way you can directly observe is only going to tell you so much. So, how are you going to analyze data and what questions are you actually trying to answer? Think about your ultimate goal. The worst thing is not finding anything. The worst thing is building something and thinking you have something that you don't."
Emory's Marketing Analytics Center plans to have an event to go over the findings in the spring.