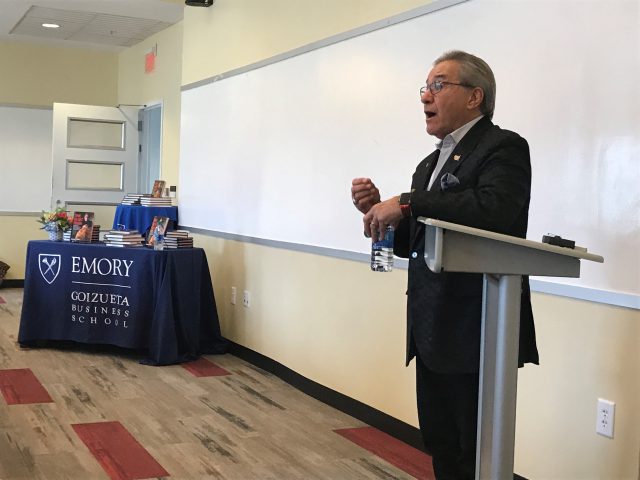 How do you define and teach philanthropy to those who haven't yet felt its impact? How do you show the inextricable ties that it has to business, society, and the shape of the future?
Emory's Goizueta Business School has taken on the challenge of answering those questions with its newest offering: Philanthropy Lab – recently amended to address the humanitarian impact of the COVID-19 pandemic.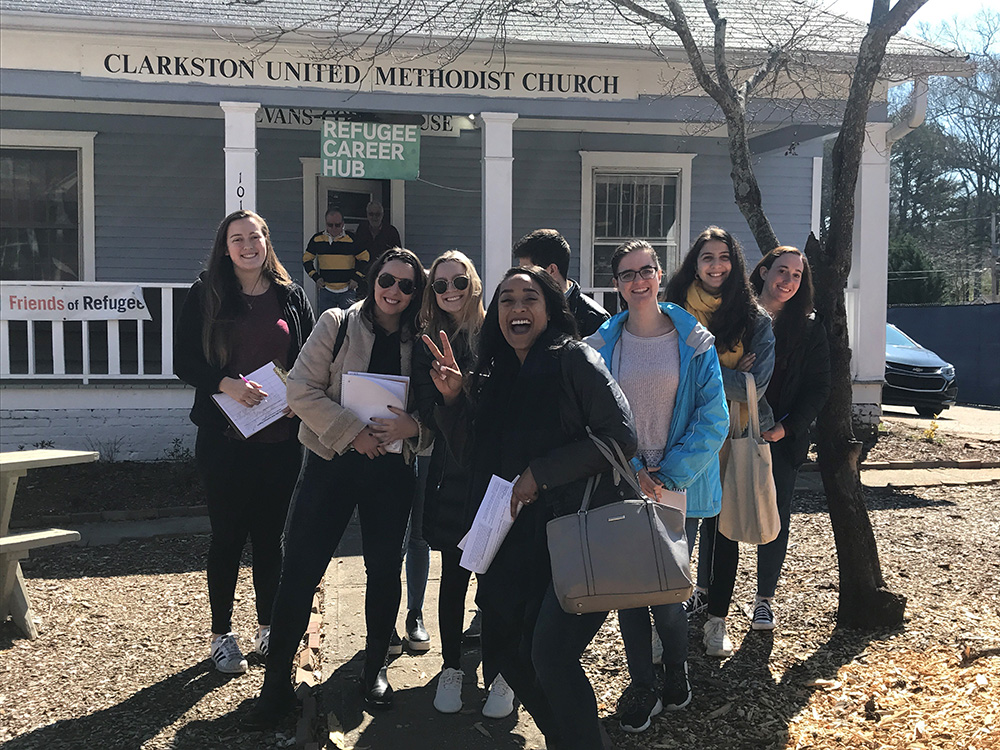 The course is designed to introduce undergraduate students to the role of philanthropy in solving public problems, particularly with regard to inequality and urban development in Atlanta. The core experiential component of the course is student grantmaking.
During the course, students formed six foundation teams to make philanthropic grant investments totaling $45,000 to nonprofits serving Clarkston, East Lake (including neighboring Kirkwood and Edgewood), Southside Atlanta (Historic South Atlanta and Thomasville Heights). This year, students also were able to provide an additional $30,000 to organizations supporting COVID-19 relief efforts here in Atlanta and across the globe.
2020 course grants were made to the following organizations:
Clarkston Community
Clarkston Community Center
CDF Action
Friends of Refugees
Refugee Women's Network
East Lake Area Community
Concrete Jungle
FATE (Toomer Elementary)
Neighbor in Need
Wylde Center-Edgewood Community Garden
Southside Atlanta Community
Atlanta Volunteer Lawyer Foundation
Bearings Bike Shop
Our House Inc
Special COVID-19 Response
Atlanta Hospital Hospitality House
Center for Civic Innovation
Edesia Nutrition
Grassroots Growers Alliance Program
HomeFront NJ
Metro Atlanta Mutual Aid Fund
Philabundance
Relief International
Sanku / Project Healthy Children
Tong Len Charitable Trust
United Way of East Central Alabama Community
United Way of Southeastern Michigan
The class is taught by Wesley Longhofer, associate professor of Organization & Management and academic director of Social Enterprise @ Goizueta; Brian Goebel, lecturer of Organization & Management and managing director of Social Enterprise @ Goizueta; and Lauren Jeong, teaching assistant and program associate of Community Foundation of Greater Atlanta, through the support of their national partner, The Philanthropy Lab®.
Although more than 20 schools are now offering philanthropic courses in conjunction with Philanthropy Lab, Emory is one of only three schools in the country offering a philanthropy course through its business school.
Normally, philanthropic education is part of the sociology department's purview – but more and more, it's becoming clear that business and philanthropy need each other work off shared principles.
In reflecting on what she learned over the semester, one of the Lab's students, Mia Simmons, said, "The course really challenged the way that we view and engage in servant leadership and nonprofit funding. We've realized that effective philanthropy is not always a linear path – and we are incredibly grateful and excited to follow up with the organizations we've been working with as we move forward."
Because of COVID-19, most students who'd planned to be "in the field" for hands-on experience with the nonprofit and community of their choice throughout the course had to return home to shelter in place and continue their work remotely. That change brought about unexpected opportunities for students to take their lab work with them, into their own communities and homes, while still staying committed to their original goals in the greater Emory/Atlanta communities.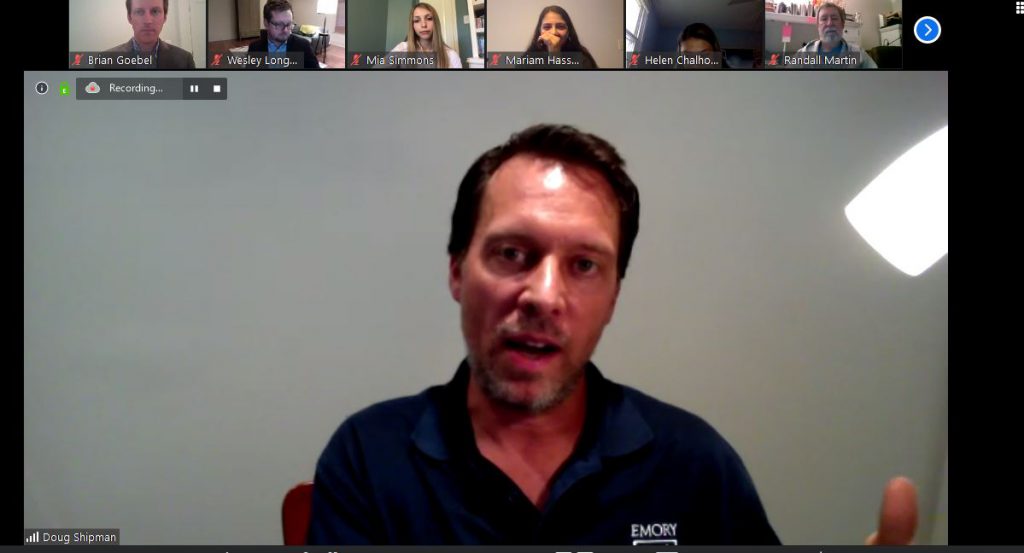 The online nature of the course has helped the students discover in real-time that virtual philanthropy is as powerful a force as in-person efforts. It broadens the scope of what is possible for people, regardless of where they live, as they share their experiences with others across the country and around the world.
"Despite the students having to return home, it's been great seeing them in our virtual sessions each week, more excited than the last, recognizing the power philanthropy can have – that small actions can lead to bigger – more positive – things," said Goebel.
The biggest takeaway Goebel said he recognized in his students was rooted in philanthropy's core principle – dignity. "It's not only that they have learned how their chosen-nonprofits function from a business standpoint, but they've coupled that with educating themselves to be intentionally thoughtful about the issues – and that's really the purpose we'd hoped to achieve – that's what will drive sustainable actions beyond a class," Goebel said.
Another Lab student, Priyanka Desai, said, "The course has been a really excellent way for me to close out my time at Emory. It's fundamentally changed the way that I think about giving back. It's taught me about the work it takes to be an effective philanthropist – also that it's a skill that can be taught and developed in practice to make an impact, but it's my responsibility to develop it."
To close out the course, and to celebrate their learning journey, Emory Philanthropy Lab held a Giving Ceremony on April 23, featuring guest speaker Doug Shipman, a lifetime philanthropist and Emory alum. Shipman is the President and CEO of the Woodruff Art Center: home to the Alliance Theatre, the Atlanta Symphony Orchestra and the High Museum of Art.
Shipman shared his experienced philanthropic insight during the ceremony. "You can't let the fact that you're giving less than you'd like to, lead you to give nothing at all– because ultimately philanthropy is really each of us expressing the desire for the world that we want to create in an action," he said.
The course has provided the platform for students to see that philanthropy is something they can participate in throughout their careers and it will always be a powerful tool in helping to change the world.
In the words of Desmond Tutu, "Do your little bit of good where you are; it's those little bits of good put together that overwhelm the world."