The winners of this year's Roberto C. Goizueta Award for Leadership are Michael Battat 20BBA and Major Jason "J" Waidzulis 20MBA. Established in the fall of 2018 and endowed by The Goizueta Foundation, each student receives $25,000 as part of the award.
Nominated by a member of the Goizueta community (faculty, staff or a fellow student), the award recognizes one graduating BBA student and one graduating MBA student who embody the values and leadership qualities exhibited by Roberto C. Goizueta. All nominations were reviewed by a selection committee comprised of BBA and MBA program deans, as well as faculty. The winner was chosen with six leadership criteria in mind:
Love of learning
Inspirational Leadership
Creative Thinking
Courage and Commitment
Transparency and Trust
Excellence and Integrity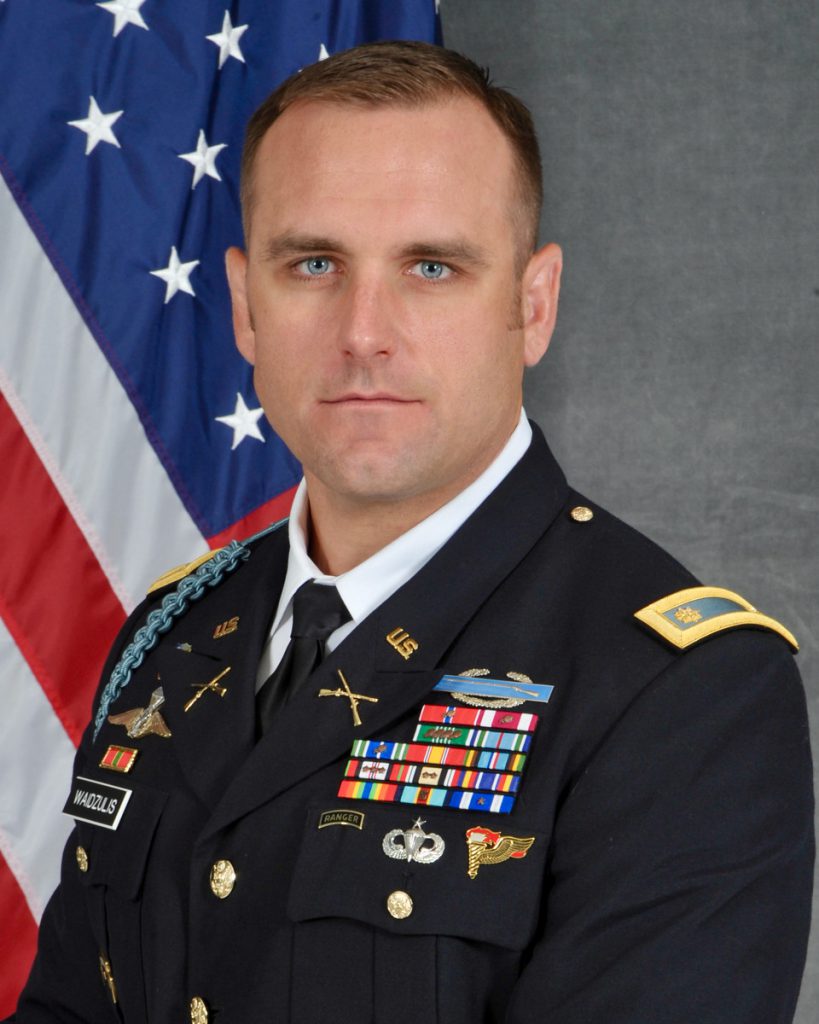 "It's an honor to be recognized for leading in a way that reflects the legacy of Roberto Goizueta," said Major Waidzulis. "It's also extremely meaningful because selection required nomination and support from a community of world-class faculty, staff, and colleagues at the Goizueta Business School who have inspired me over the past two years. I further believe the credit really belongs to the servant leaders that have influenced me over the years, and it makes me feel good knowing that I have been able to pay it forward by impacting the lives of others."
Battat is humbled to be recognized in honor of the school's namesake. "More than anything, this award is validation of the belief that we can all achieve more when we help one another," Battat said. "While technically I may be the recipient, this award also recognizes the selflessness and support of my parents and peers, as well as Goizueta faculty, staff and alumni. Everything I did at Goizueta was an attempt to pay forward the support I received from those who helped me — and I probably fell short."
A member of the IMPACT 360 Leadership Board, Major Waidzulis is one of only five full- time MBA students in the class of 2020 to complete each of the elective leadership courses offered at Goizueta (the Leader's Reaction Course, the Leadership Coaching Fellows Course, Goizueta Advanced Leadership Academy course, and the Advanced Leadership Course), and the only student to serve as president of a student club (the Goizueta Veterans Club) at the same time. As a result, Major Waidzulis also received the MBA Certificate of Advanced Leadership.
Major Waidzulis joined the Army in 2008 and has led soldiers, paratroopers, and rangers in over 300 combat operations. While at Goizueta, he took a leadership role in mentoring and teaching Emory University ROTC cadets. Major Waidzulis also volunteered in veteran support organizations, like Bunker Labs Atlanta, to further the interests of Atlanta-based veteran entrepreneurs. He was also one of only two students selected to serve on the Emory University Veteran Task Force, created to address the issues facing veterans across the university, seek opportunities for them, and enhance the recruitment effort of undergraduate veteran students.
"When the Admissions team seeks an eloquent and passionate spokesperson for the MBA, J Waidzulis immediately comes to mind," wrote Kate Piasecki, senior associate director of MBA Admissions Waidzulis' nomination. Piasecki was one of four faculty and staff members to nominate Waidzulis. "J exhibits a love of learning at all levels and is always willing to share his personal story with candidates," she added. "His personalized engagement serves to increase their understanding of why continued education is so important for transitioning military and non-military to enhance their careers."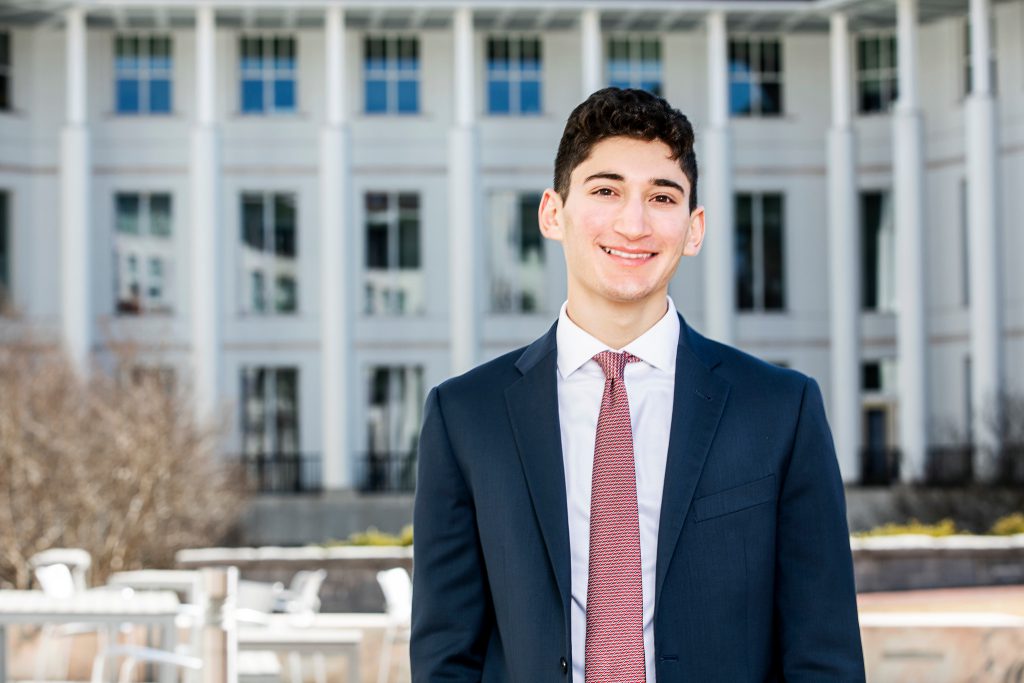 Nominated by Jan Barton, associate professor of accounting, and a fellow 20BBA classmate, Battat has served Goizueta's finance community well. Battat led both the Goizueta Finance Group (GFG) and the Goizueta Investment Management Group (GIMG). While president of the GIMG, Battat increased female membership from 11 percent to 37 percent and enhanced community outreach by inviting several classes from nearby Druid Hills High School to campus to attend an introductory finance lecture. Battat's love of finance began in high school, where he began to contribute, along with investors and industry experts, to SeekingAlpha.com, a crowd-sourced website that covers financial markets. Battat also created an online profile for the GIMG, expanding the club's reach and exposure.
"He is also highly intuitive, introspective, and just plain delightful and a wonderful human being," wrote Barton in Battat's nomination. "He has the intelligence, skills, and perseverance to have succeeded academically and professionally in our BBA program. He also has the personal integrity and sense of humor necessary to be a valued classmate and colleague."
As part of the award, the student recipients identified the faculty member most influential in shaping their time at Goizueta. Battat selected Jeff Rosensweig, associate professor of finance; director, the Robson Program for Business, Public Policy, and Government. and Waidzulis recognized Ken Keen, senior lecturer in organization & management and associate dean for leadership. Battat was the first undergraduate to serve as Rosensweig's teaching assistant, and he was thankful that the professor took a chance on him. "I have been taught by many fantastic professors while at Goizueta, but never before has one taken such a selfless and invested interest in my personal success," said Battat. "He has shared with me invitations to engage with over a dozen leaders across numerous disciplines, allowing me to build broad connections and to explore potential areas of interests. These unique opportunities are among the highlights of my time at Goizueta."
Waidzulis credits Keen's mentorship with helping him navigate career challenges and working with Waidzulis to "be more vulnerable with colleagues and faculty which led to more meaningful relationships and the ability to have a more positive impact in and out of the classroom," Waidzulis explained. "He has enriched my life in more ways than I could every hope to give in return. My hope is that he understands that his legacy of leadership has become a part of who I am and will become a part of those I touch as a leader going forward."
Rosensweig and Keen will each receive a $5000 honorarium.