Venture capital shaped Miguel Vergara 22MBA's path to Goizueta Business School's full-time MBA program, where he is eager to participate in a new venture fund run by himself and other students. These students are carrying on the legacy of recent MBA graduates who sought to take action against systemic racial inequalities in business. The result is the Peachtree Minority Venture Fund of The Roberto C. Goizueta Center for Entrepreneurship & Innovation, the first student-run fund in the United States that creates capital opportunities exclusively for U.S.-based Black, Latinx, and Native American entrepreneurs.
Students recognized this void in the venture funding space with underrepresented minority founders receiving less than 3 percent of U.S. venture capital investment. Their research revealed that persistent low wealth in Black, Latinx, and Native American communities equals less access to personal or friends-and-family funding for startups. Additionally, Black entrepreneurs are rejected for loans at a rate nearly 20 percent higher than white entrepreneurs. Only 1 percent of venture capital-backed founders are Black, and less than 2 percent are Latinx. Research also pointed to the fact that a lack of diversity at venture capital firms may be contributing to a lack of access to funding for underrepresented minority entrepreneurs.
To further refine what became the Peachtree Minority Venture Fund, the students turned to Robert Kazanjian, Asa Griggs Candler Chair and professor in Organization & Management and academic director of the Center, and Amelia Schaffner, director of the Center.
"From the benchmarking that the students have done, this is the first and only student-run venture fund concentrated on minority entrepreneurs," says Kazanjian. The fund will prepare students to pursue career opportunities in venture capital as well as to work in the corporate innovation groups within large companies. Through the fund and the academic course experiences, Goizueta students will attain a deep understanding of how unconscious bias, the lack of diversity among venture capitalists, and the structure of investors' personal networks all contribute to these inequities.
Goizueta Business School facilitated the creation of the $1 million fund, which will give students a chance to research hundreds of minority entrepreneurs and determine if an investment can be offered.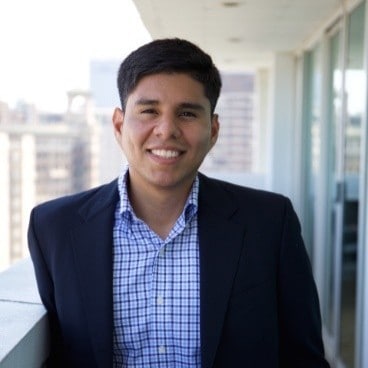 For Vergara, who successfully applied to become one of the fund's five managing partners, the Peachtree Minority Venture Fund is a chance to build on his experience working for Kabbage, an Atlanta startup that connects small businesses to cash flow. He is a VC Fellow for Southeastern Investor Group, a volunteer for Atlanta Techstars, and a judge for Goizueta IMPACT. As an entrepreneur, Vergara aims to widen his network.
"This totally relates to why I chose Goizueta," he says of the fund.
"My experience has been shaped by being a minority and first-generation graduate who has experienced the issues and injustice that we are all seeing now. To me it's important to think about racism in the funding space and how tough it is for entrepreneurs to receive resources when their livelihoods are at stake. It's easy for my passions to align with this fund after navigating education and corporate America. There are institutional obstacles to navigate, not just socioeconomic status."
How the Peachtree Minority Venture Fund Will Operate
The fund is aligned with the Center and is expected to make its first investments—ranging from $5,000 to $50,000—in 2022.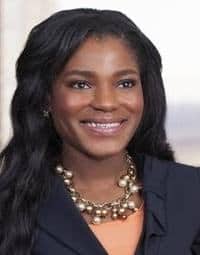 The first managing partners are Vergara, Alexia M. Brown 22MBA, Dylan Cowley 22MBA, Humza Mirza 22MBA, and Jack Semrau 23EvMBA. Partners will take a class focused on the fund, along with other students who apply to be senior associates and analysts. They will receive technical financial training in venture capital investing within a curriculum focused on underrepresented minority entrepreneurship, unconscious bias and other determinants of investment inequities. Prior investment or finance experience is not required.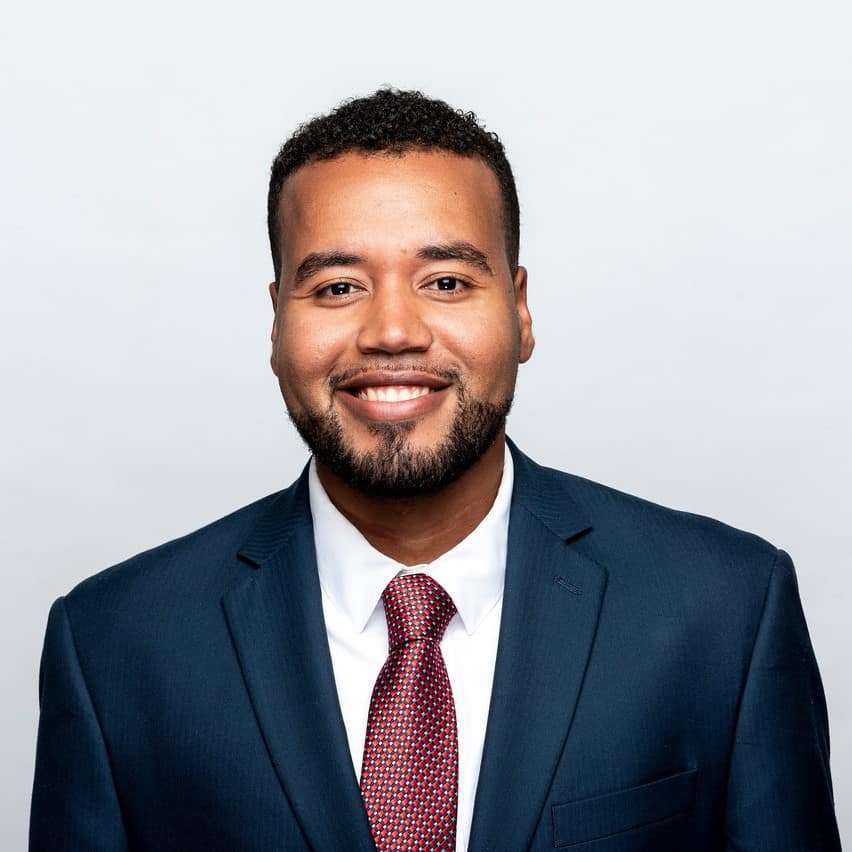 Students will source between 100 and 200 companies each year, conduct due diligence, and make investment recommendations to the Peachtree Investment Committee, made up of Goizueta faculty, staff, and alumni. The fund will mark all proceeds for reinvestment.
"The Goizueta community has a lot of talent and a lot of heart, because we're not just getting MBAs. We are seeing problems like injustice and taking action," says Brown, an attorney entering investment banking. "Bridging that gap of wealth and inequality in this country is better for our economy. When everyone has access to be the best versions of themselves, we are all better off."
She hopes to one day operate a VC firm to invest in underserved communities in Jamaica, where she was born, and in the Caribbean.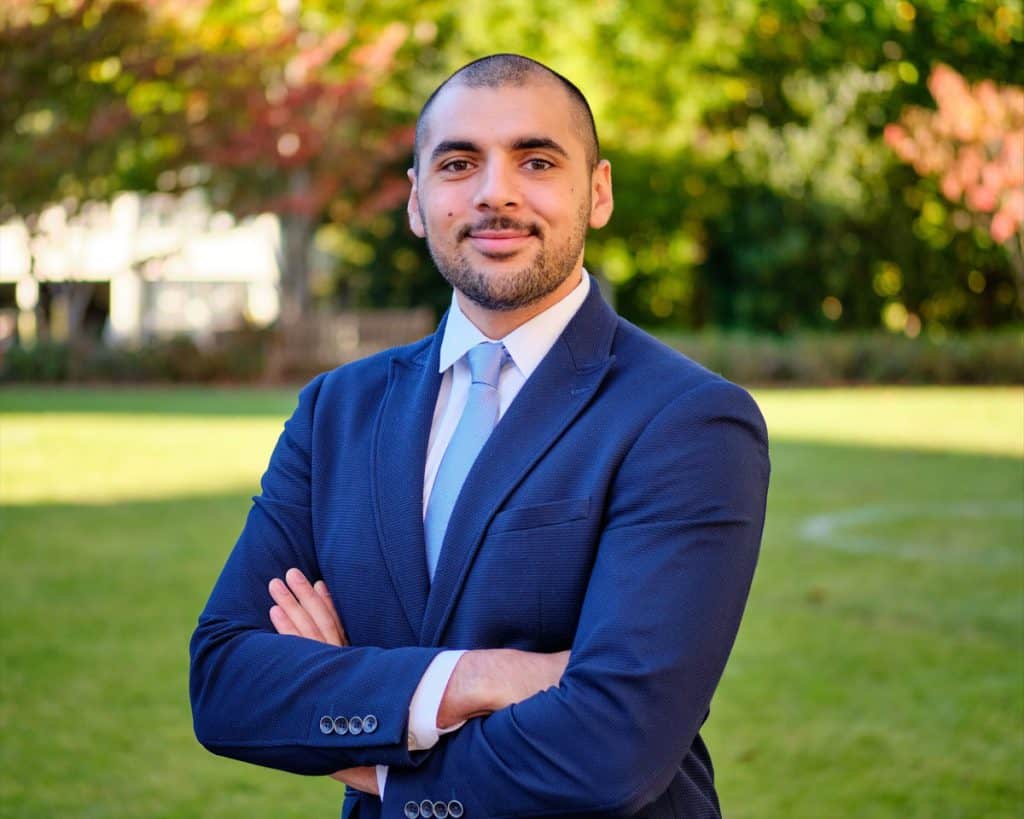 "As a first generation Pakistani-American, I experienced my own struggles but recognize that it doesn't come close to what Black, Latinx, and Native Americans experience every day," says Mirza, who plans to return to healthcare startups and make a greater impact with his MBA training.
"Atlanta is a thriving city full of Black and minority entrepreneurs and business owners, and the wealth and impact that has been generated by underrepresented minorities has been achieved despite the institutionalized hurdles. Even though I don't have any private equity or venture capital experience, I have a strong passion for this mission to provide opportunities to those who may be disenfranchised by established channels."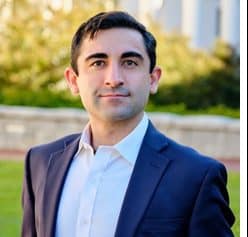 "I've been so welcomed and embraced at Goizueta that this fund is a way to leave an indelible imprint and a stronger, healthier community," says Cowley, an asset manager who is becoming a consultant. "We all hope our fund becomes the gold standard in this space."
Exploring the Roots of the Peachtree Minority Venture Fund
Peachtree Minority Venture Fund grew from Unlocking Entrepreneurship, an initiative by Brianna Davis 20MBA and Kristen Little 21MBA within The Roberto C. Goizueta Business & Society Institute. Their team of students interviewed more than 30 local entrepreneurs, and a major pain point they discovered was access to capital. One solution they considered: Could Goizueta start its own venture capital fund?
Little, Chis Anen 21MBA, Alan Quigley 21MBA, and Willie Sullivan 21MBA worked on the idea through a directed study with Jeff Rosensweig, associate professor of finance and director of The Robson Program for Business, Public Policy, and Government.
"Chis is a Nigerian-American who had a product for hair care in a super-specific market," says Sullivan, the founder of the John R. Lewis Racial Justice Case Competition. "He was raising $1 million in venture capital in a room full of white men, and none of them knew what he was talking about. But one investment team included a Black woman who recognized the large market for the product and persuaded them to invest. Investors are missing out on a lot of great opportunities like that."
"It's not enough to say that we support diversity and inclusive environments," Kazanjian notes. "Our students are saying, 'We want to go do something to address inequities we have observed.'"
For more information and to get involved, visit the Peachtree Minority Venture Fund website.
---