Sig Mosley 68BBA has been a fixture in Atlanta's early-stage investing community for decades, helping fund nearly 150 startups since he founded Mosley Partners in 1990. It's no surprise, then, that an award program recognizing early-stage investors in Atlanta would be christened the "Siggie" Awards.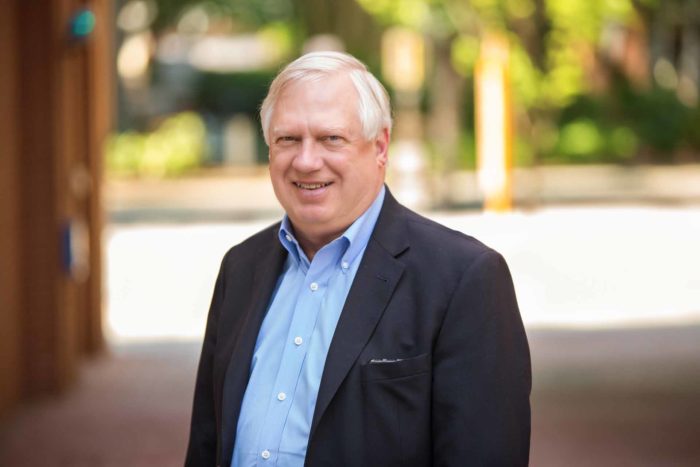 It is also no surprise, given the long list of entrepreneurship initiatives fostered by The Roberto C. Goizueta Center for Entrepreneurship & Innovation, that Goizueta Business School was not only a major sponsor of this year's third annual Siggie Awards, but also hosted this year's ceremony, one of two events organized through the center on November 12, 2021. The center also hosted the 13th semi-annual RAISE (Retention and Advanced Investment for the Southeast at Emory) Forum on November 12. An invitation-only event, the RAISE Forum connects startups seeking funding in the $500,000 to $5 million range with venture capitalists and angel investors from across the Southeast.
Celebrating the Ingenuity of Entrepreneurs at the Annual Siggie Awards
"Over the last few years, as part of Goizueta's strategy, we have been consistently growing our entrepreneurship and investing initiatives into a complex portfolio to serve the venture aspirations of our community, from students to alumni," said Robert Kazanjian, senior associate dean for strategic initiatives and academic director of The Roberto C. Goizueta Center for Entrepreneurship & Innovation. "The Siggie Awards complements the building of a network of investors across the entire Southeast, which starts with programs like the RAISE Forum and fits the growing number of startups we're helping to fund."
One of four 2021 Siggie Awards' winners, Sid Mookerji 04MBA, founder and managing partner of Silicon Road Ventures, took home the Horizon Award, given to a rising early-stage investor. Mookerji called it an "immense honor" adding, "It's a great time to be in business in Atlanta."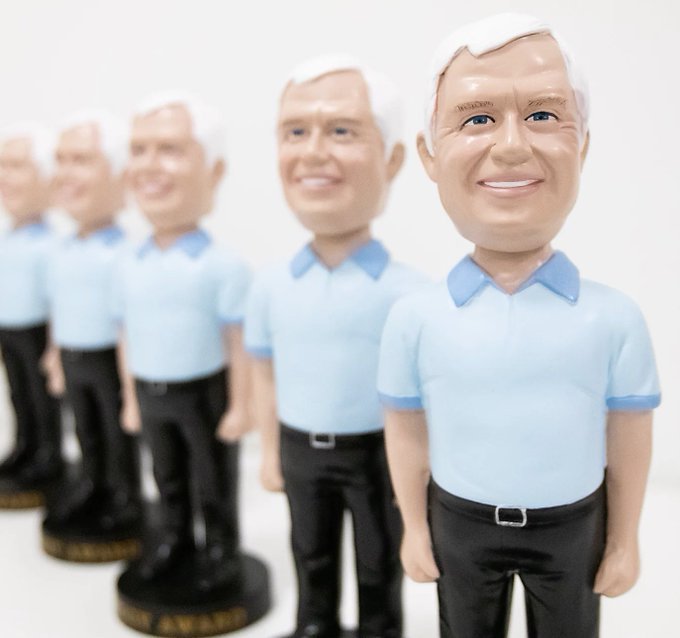 The Investors' Choice Award, given to an early-stage investor who embodies the spirit and vision of Mosley as nominated by their peers, went to Ron Love, Founder & CEO at RoLo Capital Group.
Sean O'Brien, Managing Partner, Overline VC, took home the Founders Favorite Award, given to an early-stage investor who is deeply committed to helping startup founders launch and scale their ventures. O'Brien founded Overline VC along with Michael Cohn 05MBA. During the Siggie Awards' ceremony, O'Brien said that the work being done at Overline is "an extension and continuation of the work that's defined [Sig's] career—which is helping founders get funding at the very earliest stage of their business."
The Conscious Capital Award, honoring an entity, institution, or individual with a track record of supporting and investing in entrepreneurs and innovative solutions that achieve a measurable social impact in communities in Atlanta and beyond, went to Christy Brown, President, Launchpad2X and a 2021-2023 CEI Entrepreneur in Residence.
Additionally, $4000 of the sponsorship proceeds from this year's Siggie Awards ceremony went to The Scholarship Academy (TSA), a nonprofit organization dedicated to helping low-income students create a healthier financial aid culture and secure resources to pursue higher education opportunities without debt.
"It's my hope the [Siggie Awards] will continue to recognize investors who have taken the time to help entrepreneurs get their startups to a fundable stage and who have also led the charge to secure for them the all-important seed round," said Mosley. "I'm incredibly proud of what we in the investment and startup communities have collectively achieved."
Kazanjian and Amelia Schaffner, founding director of the Center of Entrepreneurship and Innovation, served on the Siggie Awards' 2021 Host Committee. Saif Nazrul, 23MBA and CEI fellow, acted as the 2021 Siggie Awards program manager. Goizueta is slated to host the event again in 2022.
Created by angel investment enabler Barry Etra and Charlie Goetz, senior lecturer of Organization & Management, the RAISE Forum has seen funding awarded to approximately 28 percent of RAISE Forum startups. (Steven Goudy MD 19EMBA, associate professor and director of pediatric otolaryngology at Emory School of Medicine and founder and CEO, Dr. Noze Best, was one of seven presenting companies at this year's RAISE Forum.) According to Goetz, helping startups secure investments makes it more likely they'll stay in the Southeast "as they grow" and ultimately, he explained, "become an important part of our business community." Startups in any field are encouraged to apply to present at next year's RAISE Forum by visiting www.raiseforum.com/entrepreneurs.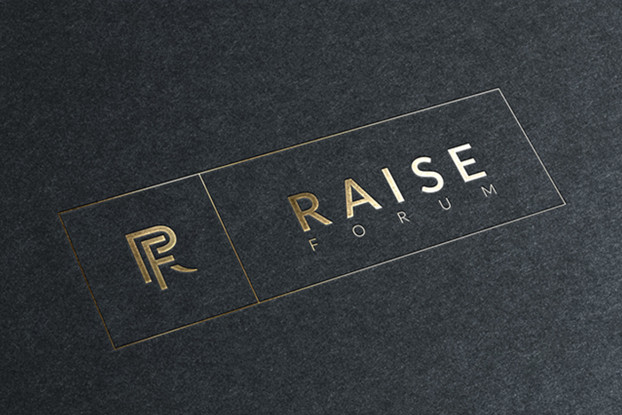 Are you an alumnus/a, community entrepreneur, innovator, or investor ready to work with Goizueta Business School? Please read more about the many initiatives of The Roberto C. Goizueta Center for Entrepreneurship & Innovation.