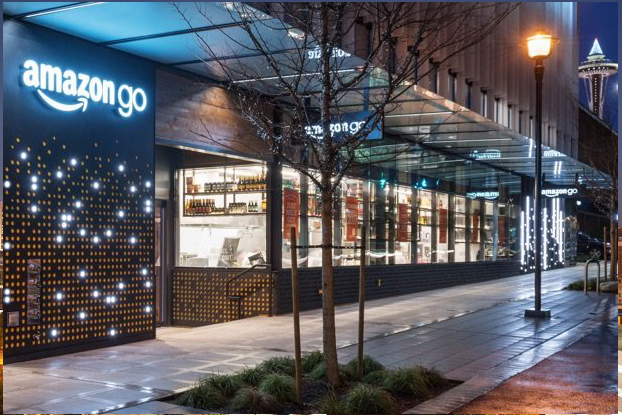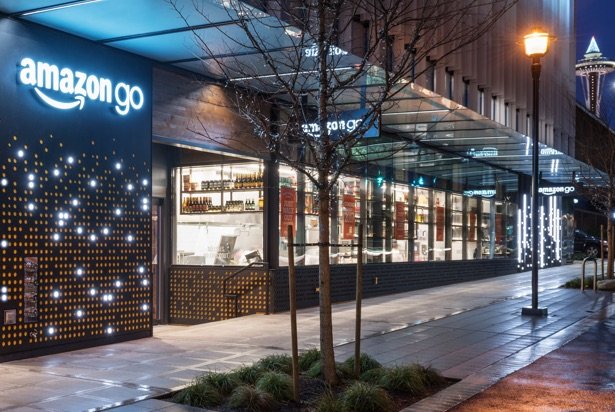 A groundbreaking new convenience store concept recently launched by Amazon is set to test the trajectory of how technology will be integrated in the retail industry going forward.
While one store has opened in Seattle, the question remains how widespread, and in what direction, the model will grow across the country.
Amazon Go is a store without cashiers, registers or cash, where shoppers buy any number of traditional grocery items, from milk to chips and ready-to-eat salads, off the shelves and walk out. Entry is by scanning a smartphone app through a subway-style turnstile entrance, and items are added to a virtual cart as customers move through the store.
Three Goizueta Business School professors have said this is a sign of a changing landscape in the grocery and retail industry. It's a signal that not only is the way people shop changing, but companies like Amazon are increasingly looking for ways to offer products and services based on consumer behavior. Late adopters and psychological hurdles tied to technology are among the growing pains, but those barriers can be overcome.
The Amazon Go model is a sort of beta test to the market, and the company, for more than a year, has piloted a store for its employees at the Seattle headquarters. There are several directions Amazon could pivot depending on the success of, and how consumers react to, the new concept.
"We see a range of radical transitions in retail," said Benn Konsynski, the George S. Craft Distinguished University Professor of Information Systems and Operations Management. "Those directions relate to the home, or the place you drive by. Where I drive by is as important as where I live, and in fact sometimes may be more convenient."
It's the latest example that shows Amazon is not afraid to do an experiment to test a market.
"We should not look on these things as determined, committed strategies as much as investments in understanding where they might go," Konsynski said.
In recent months, Amazon has opened more than a dozen bookstores, bought Whole Foods, which accounts for 470 grocery stores, and added a presence in some Kohl's department stores. But this specific model has drawn comparisons to the most recent technological addition to grocery stores: self-checkout.
"We saw there that there were a group of people who loved it, who were happy that it was faster, who actually liked having more control over the process. It was more convenient," said Ryan Hamilton, associate professor of marketing at Goizueta. "There were a lot of customers who complained about it a lot. They liked being able to interact with someone, they appreciated that part of it. They felt like they were doing the work themselves now. I imagine it'll be something similar here. I think that there will be some customers who love this, and love the efficiency, and think it's fantastic. There will be others who really feel like they're missing something important by not being able to interact with cashiers like they've been able to."
Hamilton added that the primary benefit to the customer would be to make the shopping trip more efficient by removing the slowest part of the experience, the check out.
"There are many initiatives in retail transformation — online selection, home delivery, showrooming, increasing product knowledge on the shelves, dealing with fewer staff in store, consumer preference profiling, intelligent supply chains and rapid checkout," Konsynski said. "It is one element in a step toward evolution where there is more and more responsibility of putting the customer to work — to their convenience."
Hamilton explained that there are two theories for why Amazon is pursuing this model. One is that it's looking to enter the grocery space. The other is that this is a way to test and refine the technology to possibly lease to other retailers. Either is viable from Amazon's standpoint, Hamilton said.
"The advantage for Amazon is that it allows them to test out this technology in a really manageable way," Hamilton said. "So it's possible that the next stage is to move it into Whole Foods, but I got to say, I would question whether that's a good fit. Whole Foods brand positioning is very much around high service, high quality and that typically involves a lot of person-to-person interaction."
Algorithms between the customer and the Amazon Go store are built to tailor the experience and shopping history personally.
"I have a concept that this is my store, not everybody's store," Konsynski said. "That when I'm entering, it becomes my shop. I might expect that items that I purchased before would be 'reminded' to me when I'm in the store. Items that I've purchased before or considered, especially if I've picked something off the shelf, put it back. All those elements of history. What I bought and what I almost bought is a part of the package here. Next time I go by there, I would not be surprised if I get a discount. 'Hey, while you're here, get this. You bought it before, or almost did so. Or get this with a discount portion.' Or that it's based on my profile of other things I purchased, that when I approach it, it contacts me."
With a reputation as a disrupter in any market it enters, Amazon has also developed brand trust with consumers, and that gives the company a leg up on making this launch successful on a larger scale, according to Morgan Ward, assistant professor of marketing at Goizueta. The offering must always match the customer base, and in this case, one targeted group that would buy in early are millennial customers who aren't typically as fluent with recipe creation and cooking.
"I think the upside for Amazon is that people are already so enmeshed in the brand and their default in a lot of cases now is to purchase from Amazon," Ward said. "That bodes well for Amazon because I think people already have so much trust and experience with the brand. If anyone is going to successfully disrupt this market and make these kinds of technological jumps, and consumers are going to accept them, I do believe that Amazon's capable of that."