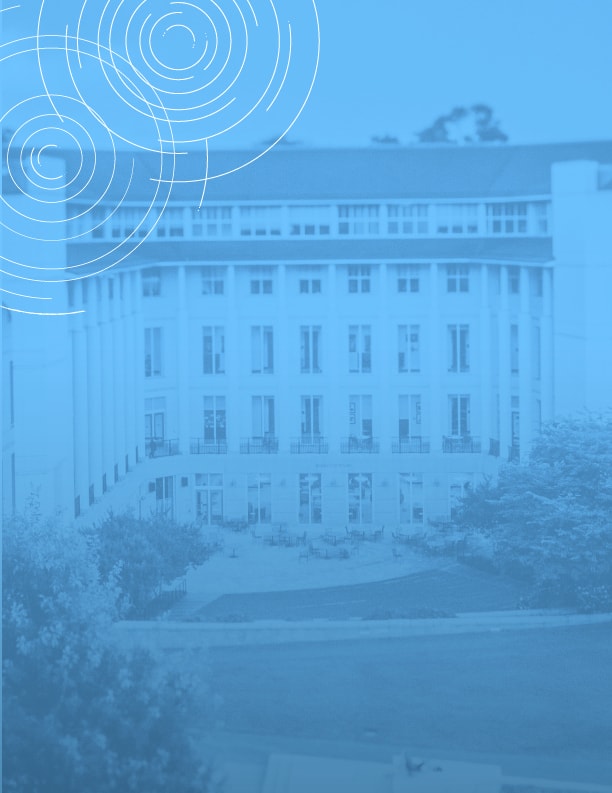 "At Goizueta, we strive to create an environment where every person can thrive and grow without exception, allowing us to attract, develop, and engage the best talent and equip our graduates to be principled leaders in a diverse society. Increased access to scholarships based on merit and financial need is critical to this strategy."

Karen Sedatole, Interim John H. Harland Dean, Goizueta Business School
Learning begins with a single drop of inspiration, a longing to explore and acquire wisdom about new and interesting subjects, and a passion to sharpen skills and hone talents that open a world of professional possibility. Education, some say, is a wide-eyed quest to meet new people and explore the world through their diverse perspectives.
For many, the gift of scholarship triggers a ripple effect of personal and professional growth with limitless potential to reach, strive, and impact change in the world.
Curiosity, Intellectual Courage, & Integrity
At Goizueta Business School, our school's namesake championed a student's right for transformational education. As a Cuban-born immigrant to the United States and former chairman and CEO of The Coca-Cola Company, Roberto C. Goizueta embraced education and the notion that curiosity, intellectual courage, and integrity were the cornerstones of growth.
With a focus on philanthropy that continues through The Goizueta Foundation today, he once shared, "We in business have an obligation to give something back to the communities that support us."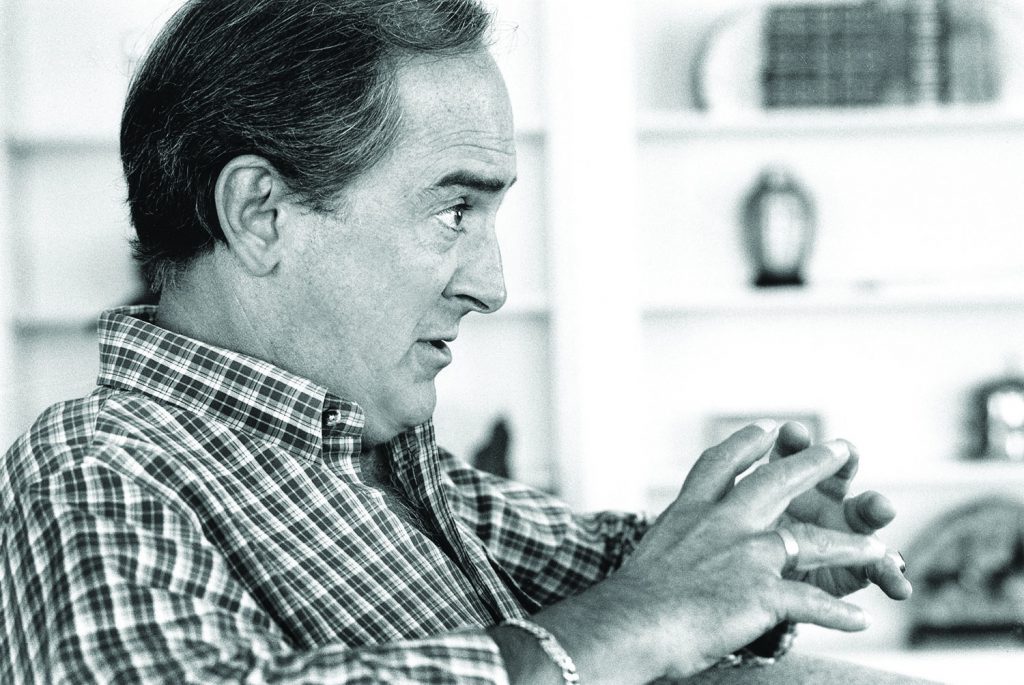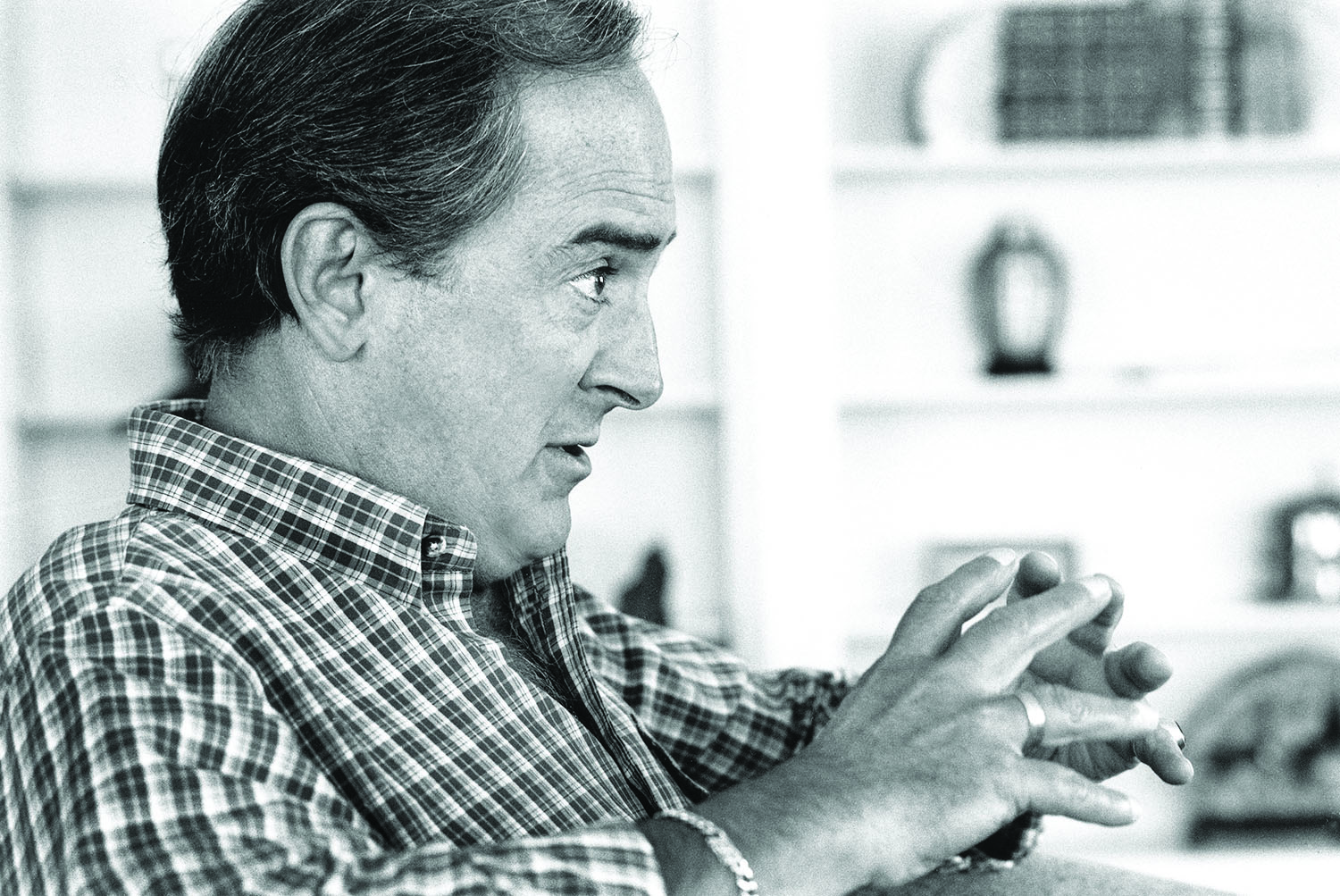 Robert W. Woodruff was a renowned businessman and philanthropist who headed The Coca-Cola Company for many years and gave generously to Emory University. The founding and signature scholarship of the Emory Scholars Program is named in his honor. Woodruff's personal creed read, "There is no limit to what a man can do or where he can go if he doesn't mind who gets the credit." Woodruff Scholars leave a lasting imprint on Goizueta Business School and Emory University through their leadership, academic performance, and lifelong relationships.
With these philosophies held as guiding principles at Goizueta, and through the generous support of our partners, we have offered transformational scholarships to students—leaders who have become change agents in their own communities and beyond.
A Safe & Supportive Space to Grow & Transform
As a native Brazilian, Willi Freire 19BBA immigrated to Florida at age six with his mother. "English was so hard at the beginning. I cried every time I got home from school for my first six months," he recalls, but his mother instilled in him the critical value of education. Soon, fully bilingual in Portuguese and English, Freire set his sights on going to college. In high school, a guidance counselor suggested he investigate QuestBridge, a national nonprofit that matches talented first-generation and low-income high school students with 45 top-ranked partner universities.
To his surprise and delight, "Emory reached out in my senior year," he recalls. In consideration for the Robert W. Woodruff Scholarship, "They invited me to interview on campus for a week, and I loved everything about it—the intellectually stimulating interviews and the conversations with faculty, staff, incoming students, and applicant peers. The universe took me to the right place at the right time."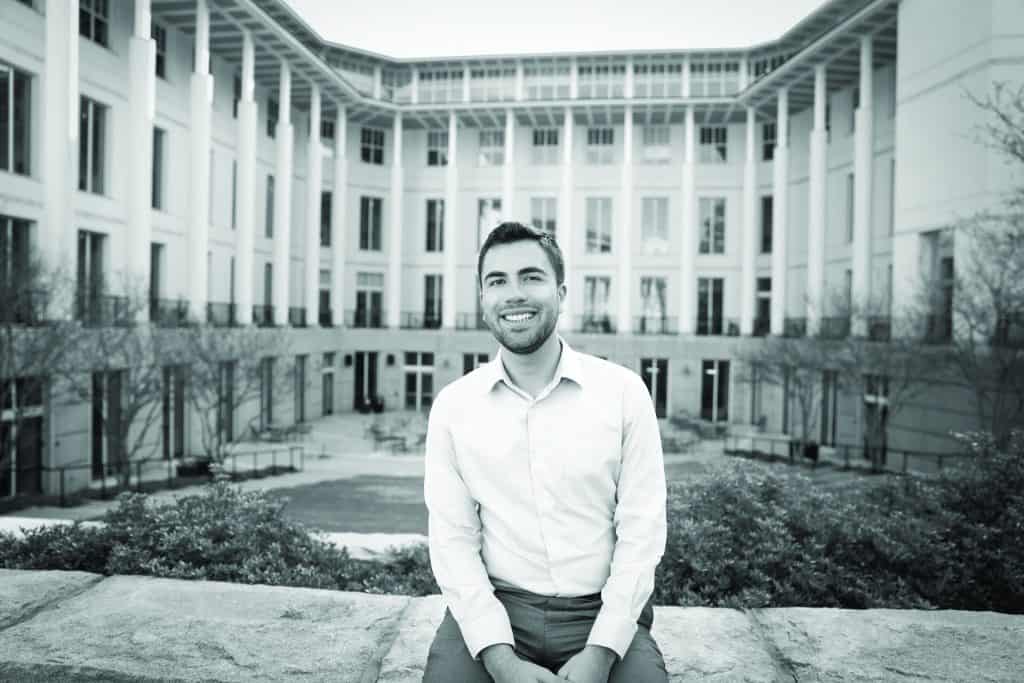 From the start, the Woodruff scholarship opened Freire to a world of peer scholars who helped each other stay accountable. Research opportunities, internships, alumni interaction, and work with the Robert W. Woodruff Foundation allowed him to immediately build community. "I had the chance to make my undergrad experience very intentional. At Emory, the opportunities are plentiful," he says. Freire became the president and liaison for QuestBridge scholars at Emory.
When he became a Deferred Action for Childhood Arrivals (DACA) recipient in 2012, "I was suddenly allowed to work and live in the United States. It completely changed my life and ensured college was a viable opportunity." Inspired to help other first-generation students experience the same intellectual and professional freedom, Freire worked closely with then Emory president James W. Wagner, then Emory University provost and executive vice president of academic affairs Claire E. Sterk (who later became Emory University's 20th president), and a team of faculty and students to implement policy changes that allowed students to disclose by choice their documentation status. "They could be DACA or undocumented, and Emory gave them the pathway to receive financial assistance," he says. "There is so much miseducation around undocumented communities. Theirs is not a one-size-fits-all story, rather one with so much more depth and diversity."
Freire learned of two other DACA students in his class, and it sparked a personal mission. "We had never really shared immigration status before," he remembers. "But at an event, I caught the energy in the room, and I shared my story. It was a critical inflection point in my undergrad journey, and this moment gave me my community."
Through Undocumented Students of America at Emory (USA), "We created a pathway for community, faculty, advisory services, mentorship, and storytelling events," he says of the resource. "These students need resources, help for family emergencies, guidance in the job market. DACA students are still living and breathing at Emory." As the executive vice president of the BBA Council, Freire led "Undocumented Truth," an intimate campus storytelling event that allowed students to share their stories in a safe, non-judgmental space. He also welcomed the opportunity to honor Nikki Graves, associate professor in the practice of management communications, for her work with undocumented students.
Now at PwC Consulting Solutions in workforce transformation and diversity, equity, and inclusion, he enjoys being an active alumnus who conducts workshops and provides opportunities for future generations of Goizueta students.
"The Robert W. Woodruff Scholarship provided me with the unimaginable ticket to attain higher education at a world-renowned institution with absolutely no cost to me or my family."
I never had the means to attend a university like Emory. I had no college fund or savings from my family. It made the impossible possible and gave me the resources and confidence to thrive, and I am deeply grateful for the scholarship and the program.

Willi Freire 19BBA
Connecting with a Transformational Ecosystem
As a student athlete in track and field and a Goizueta Scholar, Casey Rhode 17BBA called Goizueta home for four years. During this time, he balanced athletics and education with precision, maintaining a perfect grade point average. "It was an incredible experience," he recalls of his quest to engage in as much as he could while part of the on-campus community.
As a sophomore, he joined forces with the Emory Impact Investing Group (EIIG), started by classmates. The organization gives small businesses throughout Atlanta greater access to investment capital, student consulting services, and low-interest loans. "Leading this organization as CEO made a huge impact on me," he shares. "I connected with students and the community and during my time at Emory started a board of advisors to tap into the incredible ecosystem of alumni in our area, a board that I continue to participate on today.
Atlanta has some of the best and brightest people, and our students have access to them. These interactions can be formative in choosing a career.

Casey Rhode 17BBA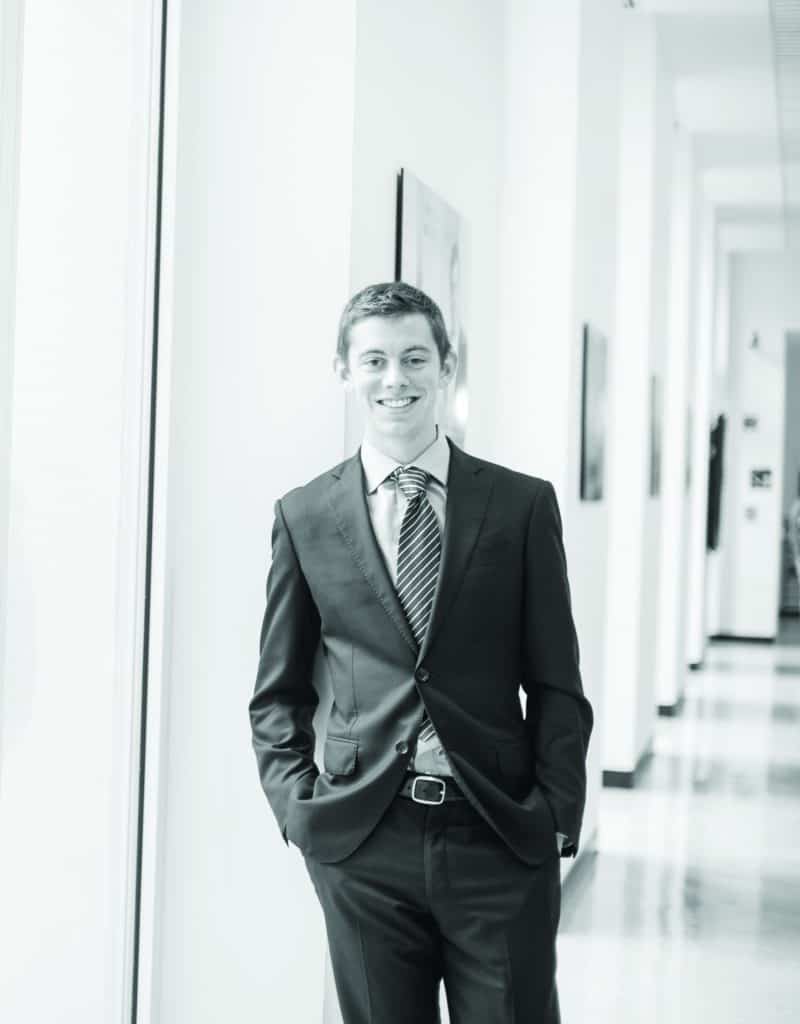 "My Goizueta scholarship opened doors for me within the broader community," he says. The Goizueta Scholars Award, implemented in 2007, supports four years of undergraduate study, including study-abroad options, and ranges from one-half of tuition to full tuition and fees. Through the program, Rhode met another scholar who worked at global independent investment banking firm Perella Weinberg. He joined the firm to work in health care investment banking. "After a great experience, I made the career switch to OneOncology to work with 600 cancer care providers at over 180 community-based sites across the country," he explains. "Community oncology is positioned to be the backbone of cancer care in the United States and to address skyrocketing costs," he says. "To be senior director of strategic finance for a company that helps impact communities on such a high level is huge for me."
Citing his undergraduate personal and professional development, he praises Andrea Hershatter, senior associate dean of undergraduate education and senior lecturer of organization and management. "She pushed me to do more and think more critically about what I wanted to do while I was in school. She really challenged me, and I appreciate that. She's a great mentor to me, even today."
Drive, Perseverance, & Bold Ideas
With explosive growth in the science, technology, engineering, and mathematics (STEM)-related businesses, many Goizueta students begin by nurturing both their love of science and their desire to understand the dynamics of business.
Arpita Gaggar 20Ox 22BBA received the Donahue Family Scholarship at Goizueta and pursues a challenging dual major of business and neuroscience and behavioral biology. With future dreams of opening her own clinic, Gaggar knows she needs more than scientific strength. "The business aspect is going to come into play."
While the COVID-19 pandemic grew around the world, Gaggar's interests aligned into sharper focus.
My scholarship was a blessing and offered me the time to explore the social issues that will shape my work in medicine. This past year, I've gotten more involved in social justice and opened my eyes to what's going on in the world.

Arpita Gaggar 20Ox 22BBA
While studying from home, Gaggar researched more. "I developed an approach to thinking critically about the news media I consumed and delved deeper rather than accept statements at face value," she says. "That's helped me become a more knowledgeable global citizen."
An active member of Bridging Medicine at Emory and an intern in Goizueta's marketing & communications department, Gaggar is evaluating paths to achieve her clinic. She aspires to a dual MD/MBA degree or perhaps health care administration and consulting, along with world-expanding opportunities such as Doctors Without Borders that will enrich her relationships with the pediatric patients that she hopes to serve one day.
Like Gaggar, Goizueta Scholar Georgia Kossoff 18BBA has always been driven to uncover scientific puzzles and their impact on society. "Dean Andrea Hershatter advised me from the start that I could handle both chemistry and business majors."
Being part of the Goizueta Scholars community provided a network of role models and mentols that shaped the course of my career.

Georgia Kossoff 18BBA
Setting sights on the intersection of health care and business, Kossoff sought for "literacy on both sides." She conducted student research on a relatively new corporate model, the public benefit corporation—or B Corp—that balances profit and purpose with a direct social or environmental impact.
Kossoff worked with professors Wesley Longhofer and Peter Roberts at Social Enterprise @ Goizueta, now known as The Roberto C. Goizueta Business & Society Institute. With classmates, Kossoff founded the Translational Research and Innovation Network (TRAIN), which formed multidisciplinary student research teams. Some TRAIN researchers went on to earn grant funding for their work.
A transformative experience for Kossoff came in her senior year. A Goizueta Scholars junior year seminar led by Professor in the Practice of Business Law Allison Burdette, in which students pitched the city of Detroit, Michigan, as a site for the Olympics, served as inspiration for a career-changing event. Using this previous Goizueta experience as a guide, Kossoff challenged herself.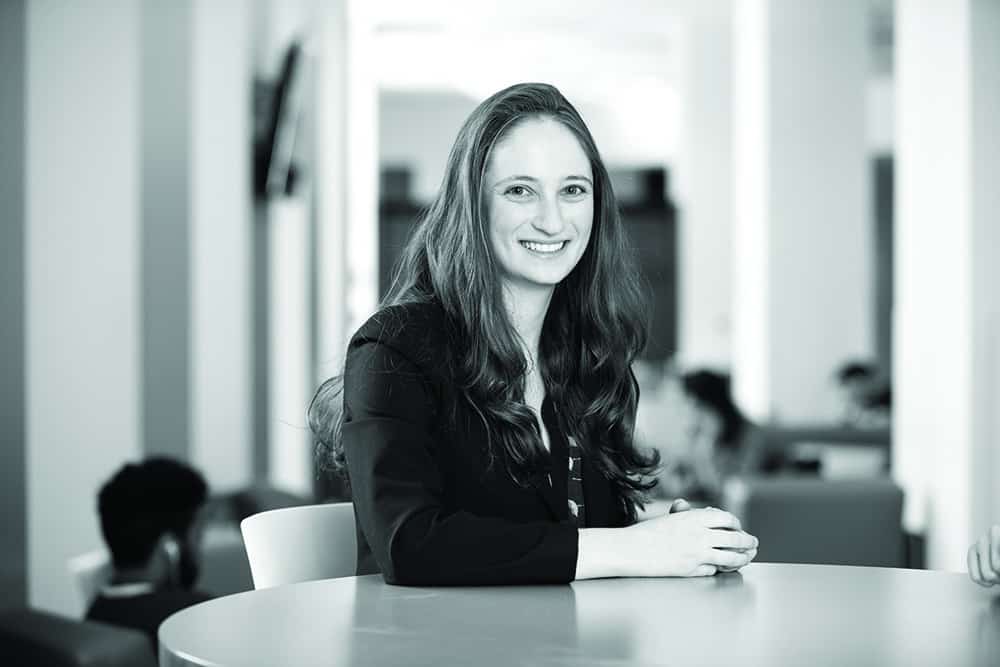 "The location of Amazon HQ2 was under speculation," she recalls. "A fellow Goizueta Scholar and I approached Dean Hershatter and Professor Burdette with the concept of launching a student campaign to showcase Atlanta from the student and young adult perspective. We knew it would create more opportunities for Atlanta students." Multiple companies sponsored the initiative, and Invest Atlanta and the Georgia Department of Economic Development owned the corporate search project. With the involvement of more than 600 students statewide, "We aligned to create a video of students sharing their love for the city."
Through the experience, Kossoff gained invaluable consulting, research, and presentation skills. Now as a consultant for Bain & Company, Kossoff is appreciative of the foundational skills her Goizueta education provided. "Outside of my core casework, all of my community involvement focuses on social impact."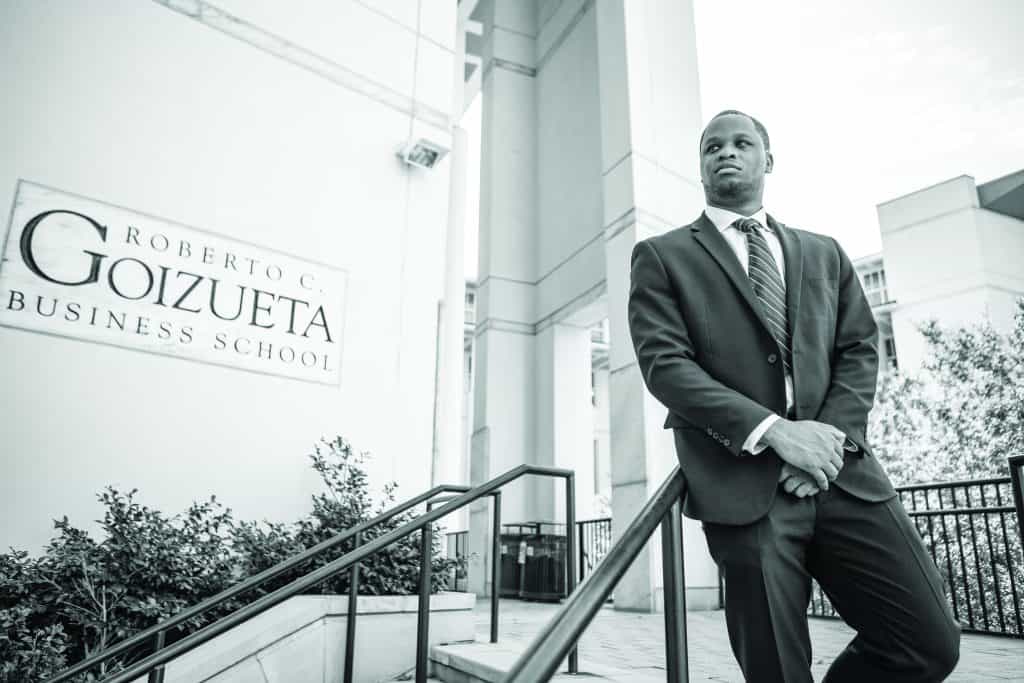 Innovation & Entrepreneurship
As a pre-med biology major, Chis Anen 21MBA was headed for a career in medicine, but an innovative idea steered him in a different direction. With the concept blooming, the entrepreneur launched a marketplace to sell limited edition and vintage sneakers and streetwear. Fascinated by tech and encouraged by a professor, he joined an accelerator program.
At 23, Anen moved cross-country to Los Angeles, with company funding provided by famed venture capitalist Troy Carter. "At Throne, I really got to grow my business, and I managed people twice as old as me," he recalls. With 10 employees, the company thrived until it ran out of money in 2017. "The experience was eye-opening. We tried to do too much too fast," he explains of his learn-by-doing venture. "It was a good lesson on how to build and operate a company, and it taught me that I wanted to work in tech."
A series of jobs with other startup ventures followed. When a boss encouraged him to seek an MBA, Goizueta made Anen's short-list for its small class sizes and location in a city with a robust entrepreneur environment. Anen came to Goizueta through The Consortium for Graduate Study in Management, where he received a fellowship. He became an Entrepreneurship Fellow and earned both the Michael H. Lee Scholarship as well as the Apollo Scholarship for Visionary Leaders, which honors demonstrated interest in entrepreneurship and visionary leadership. Yahoo CEO Jim Lanzone 98JD/MBA funds the Apollo scholarship. "We spoke in a brief call," Anen says, "and through that, we created a simple but valuable connection."
His first venture—and the difficulty of raising capital for it—is never far from his mind. With 2021 MBA classmates Willie Sullivan, Alan Quigley, Kristen Little, and Chris Wolf, Anen has helped to launch the Peachtree Minority Venture Fund, a student-run venture capital fund for underrepresented minority entrepreneurs. It's the start of a personal effort to create more such VC opportunities.
"For my previous company, this was one of our struggling points. It was hard for us to raise money," Anen says. "Eventually we raised a million dollars, but it took a long time. A lot of underrepresented minorities face the same situation."
Anen is now a project manager at Facebook, but still nurtures his entrepreneurial spirit. With classmate Lyndsey Fridie 21MBA, he is backed by a top VC firm to launch CampusTalk, a closed platform for MBA students to communicate and collaborate with peers at other institutions.
"I would like to express how thankful I am for receiving the Michael H. Lee Scholarship. Some of my biggest passions in life are business and entrepreneurship. By taking the road less traveled and starting a business early in my career, I realized how difficult and lonely the journey could be," Anen says. "My biggest struggles were learning the best practices of entrepreneurship and accessing initial sources of capital to help spark my ideas. From these experiences, I vowed to always lend a helping hand to other underrepresented entrepreneurs while they're on their own journey to drive change in their communities and bring new innovations to the world."
I'm grateful that Goizueta Business School has provided me more access to founders in need and the opportunity to help create initiatives like a minority-focused venture capital fund to help embrace and grow the pipeline for future Black entrepreneurs.

Chis Anen 21MBA
Your Gift Today Truly Transforms
Pursuing an undergraduate or graduate degree is a significant financial investment, and Goizueta is committed to making educational goals become a financial reality. Scholarships transform the student experience, creating opportunities for those who would not otherwise be able to pursue their degrees and relieving the economic pressures of funding tuition, textbooks, housing, and co-curricular activities. Gifts to need- and merit-based scholarships are critical as Goizueta works to attract and retain the most talented students with a rich diversity in experiences and backgrounds. Give to support the full potential of Goizueta and our students.
To support a student like Willi, Casey, Arpita, Georgia, or Chis, please visit here.